As artists are confirmed for the 2017 Conference, they will be added here.
The following artists are currently confirmed.
Bostin Christopher has been telling stories for over 25 years as a director, an actor, producer, administrator, and educator. Bostin holds the position of Senior Acting Teacher at Virginia Commonwealth University where he teaches courses in Acting for Camera, The Business of Theatre, Audition Technique, New Play Development, and others. Previously, he held the position of Artistic Associate at Perseverance Theatre (Alaska) where he worked on new play development, assisted in commissioning five new plays, helped to produce at least one new play each season, and directed the world premiere of Arlitia Jones' Rush at Everlasting. He has been attending the Last Frontier Frontier Conference since its early years and for three years he was the coordinator of the Fringe Festival. Additionally, he has served as a guest artist and workshop leader at the conference as well as the Great Plains Theatre Conference (GPTC) and the William Inge Center for the Arts. He has worked on new plays with NYSF/Public Theatre's New Work Now!, Manhattan Theatre Club, Theatre for the New City, Moving Arts, Perseverance Theatre, Northwest Playwrights Alliance, and Seattle Rep. Bostin was the recipient of a Theatre Communications Group (TCG) Continuing Education Grant where he explored new play development models at various theatres around the country. As an actor, some of his most recent credits are The Poet in An Iliad, Leonard in Theresa Rebeck's Seminar and fulfilling a life-long dream playing Lennie in Of Mice and Men. Previous acting credits include new plays Off-Broadway (Kit Marlowe, Ice Island) and film work including Unbreakable, Otis, Scorpion King 3, and In My Pocket. Originally from Anchorage, Alaska, Bostin has lived in New York City, Los Angeles, and North Carolina. He currently splits his time between Juneau, Alaska and Richmond, Virginia. He received his BA from University of Alaska, Anchorage and his MFA from the Professional Actor Training Program at PlayMaker's Repertory Company/UNC-Chapel Hill. His complete mess of a website can be found at http://bostinx.com.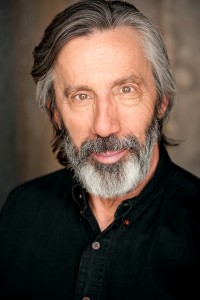 Frank Collison is thrilled to return to the Conference with his wife, Laura Gardner, for their tenth year. For the first time in eight years he performed on his home stage, Pacific Resident Theatre in Venice, California, in The Dock Brief by John Mortimer. Frank continues as a series regular on Mr. Pickles, an animated show airing on Adult Swim. He also continues with BookPALS, a program run by the SAG Foundation. On screen audiences saw Frank in Grandma with Lily Tomlin and in Pee-Wee's Big Holiday on Netflix. This year he filmed roles in three independent features and will be seen on the new Twin Peaks airing on Showtime in 2017 He is also developing Long Riders, a social media program designed to raise awareness about hepatitis C. When the program launches Frank and two friends will be riding the entire 2,650 miles of the Pacific Crest Trail on horseback. Check it out at www.longriders.org. Frank first appeared on stage as a baby in a summer tent theatre, trained at the American Conservatory Theatre in San Francisco, earned his BA in theatre at San Francisco State University where he performed street theatre and helped establish Pinecrest Theatre in the Sierra Nevada. He then went on to earn an MFA in acting at UC San Diego. Appearing in over 150 stage productions, Frank has worked Off-Broadway, with the New Jersey Shakespeare Festival, Chamber Repertory Theatre in Boston, Denver Center Theatre Company and Pacific Conservatory of the Performing Arts. In Los Angeles, Frank has acted in productions at the Bilingual Foundation of the Arts, Ensemble Studio Theatre, Los Angeles Theatre Company, The Rogue Machine and Pacific Resident Theatre where he is a founding member. The LA Weekly honored his performance as Mr. Peachum in PRT's The Beggars' Opera as best supporting actor. Frank's film work includes Hitchcock, Radio Free Albemuth, The Happening, The Village, The Whole Ten Yards, Hope Springs, Hidalgo, Suspect Zero, O Brother, Where Art Thou?, The Majestic, Mobsters, The Last Boy Scout, Buddy, Alien Nation, Diggstown, The Blob, My Summer Story and David Lynch's Wild at Heart which won the Golden Palm Award at Cannes. Frank is best known to television audiences as Horace Bing, the bumbling telegraph operator on CBS's Dr. Quinn, Medicine Woman. His extensive television appearances include guest-starring roles on Silicon Valley, Backstrom, Monk, Stargate Atlantis, HBO's Carnivale and Luck, Seventh Heaven, NYPD Blue, Star Trek, the Next Generation, and Hill Street Blues. He just wrapped filming on The Hero with Sam Elliott. Contact Frank at www.frankcollison.com
Laura Gardner is delighted to return for her tenth Conference with her husband, Frank Collison. She was nominated for Best Supporting Actress by the LA Weekly for her performance in Fighting Words, which opened at the Celtic Arts Center in Los Angeles and then transferred to the Millennium Center in Wales. She was also nominated for an ADA Best Actress for Idle Wheels at The Road Theatre, by Alaska writer/actor James Morrison. Laura appeared on Broadway in Smile. Her Off-Broadway credits include The Cocktail Hour with Nancy Marchand and Bruce Davison, Other People's Money, and Welded, directed by Jose Quintero. She toured nationally with Showboat, Doonesbury, Oliver, and My Fair Lady. Her extensive regional credits include the Arena Stage, Huntington Theatre, Cleveland Playhouse, McCarter Theatre, and the North Carolina Shakespeare Festival. LA credits include The Road Theatre, The Rogue Machine, Pasadena Playhouse, Will Geer Botanicum, Westwood Playhouse, Greenway Court, Tiffany Theatre, Fountain Theatre, Deaf West, Road Theatre Company and Sacred Fools. Some of her TV and film credits include Fresh Off the Boat, Secrets and Lies, Criminal Minds, Castle, Law and Order LA, Torchwood, The Forgotten, Crash, ER, Close to Home, Scandal, and The West Wing. You may have seen Laura and Frank recurring on the NBC hit My Name is Earl. Laura also shot the pilot Shredd, as Jason Lee's rather wacky mother. Laura trained at Boston University, Rutgers, and HB Studio, where she studied with Uta Hagen, Carol Rosenfeld, and Ken McMillan. She has been on the faculty of The Howard Fine Acting Studio, known as one of the best professional acting schools in LA, for over 18 years and is now teaching at the Howard Fine Acting Studio in Melbourne, Australia. "Whilst" in Australia she shot 2 episodes of the wacky webisode Chris and Josh as Mum. She is a frequent guest teacher in New Mexico. Laura resides in Los Angeles with Frank and their two large puppies. www.lauragardner.org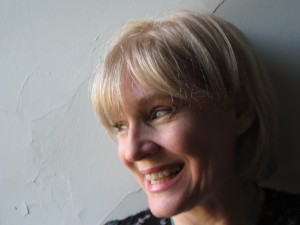 Arlene Hutton is best known as the author of The Nibroc Trilogy, which includes Last Train to Nibroc (New York Drama League Best Play nomination), See Rock City (In the Spirit of America Award) and Gulf View Drive (LA Weekly and Ovation Award nominations). Regional credits include B Street, Chester, Cincinnati Playhouse in the Park, Echo, Florida Studio Theatre, Kitchen, and Rubicon. Her plays have been presented at the Edinburgh Festival Fringe, Off- and Off-Off-Broadway and at theatres across the US, in London and throughout the world. Works include I Dream Before I Take the Stand, Letters to Sala, The Three Sisters Brontë and As It Is In Heaven. Her play for young audiences, Happy Worst Day Ever, winner of the 2010 Macy's New Play Prize, was commissioned by Cincinnati Playhouse in the Park. An alumna of New Dramatists, Hutton is a member of Ensemble Studio Theatre and Dramatists Guild, eight-time Actors Theatre of Louisville 10-Minute Play Contest finalist, three-time winner of the Samuel French Short Play Festival, finalist for the Francesca Primus Prize and recipient of the Lippman and Calloway Awards. Residencies include the Australian National Playwrights Conference, New Harmony Project, Blue Mountain Center, MacDowell Colony, William Inge Center and Yaddo. Hutton is currently working on a commission from the Sloan Foundation and was named the 2015 Playwriting Fellow by the South Carolina Arts Commission. She teaches playwriting at The Barrow Group in NYC. Her scripts are published by Dramatists Play Service, Samuel French, Dramatic Publishing and Playscripts, and appear in numerous anthologies. She was most recently represented at the Edinburgh Fringe with Kissed the Girls and Made Them Cry and in NYC with Letters to Sala. Last year Last Train To Nibroc received its Chicago premiere with the Haven Company at Theatre Wit, directed by Jason Gerace, whom Hutton met at the Last Frontier Theatre Conference.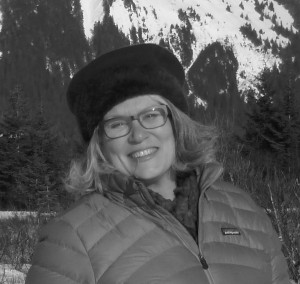 Barclay Kopchak ferries over from the off-road fishing community of Cordova for an annual infusion of inventive energy and to provide that Alaskan demographic of the graying fish wife's dramatic perspective. She is president of the local theater group Stage of the Tide and is an active arts advocate. In recent years that has entailed a lot of meetings, video promos, public testimony, fundraising, and stage property logistics to complete Cordova's new civic center with a dedicated theater space. The North Star Theatre is now a reality (!) and Barclay is directing an inaugural production of Our Town this spring. She has appeared as Queen Agravain (Once Upon a Mattress), Teddy Roosevelt (Simply Bully!), and Hazel (Radio Gals), among other roles. This Conference has inspired her to produce new works including Arlene Hutton's As It Is in Heaven (producer, Hannah) and Kieran Lynn's Incident at the Border (producer, director). She is retired from 32 years teaching for Prince William Sound College and now fills her life with community arts volunteer work, travel (Amman, Bilbao, Corsica, Denali, Egypt…), grandparenting, and the occasional tap dancing moose.
Shane Mitchell is the founding Artistic Director of TBA Theatre in Anchorage, and is among Alaska's most prolific actors, playwrights, and directors. After earning his Master's Degree in Theater Communication from Wichita State University, he immediately went to work at Wichita Summer Rep, and since that time has worked for many theater companies across the nation. He is the author of over 50 plays that are frequently produced all over the world. His published works include Jolly Roger, King of the Pirates, The Enchanted Pajamas, and Half a King Is Better Than None, all intended for young audiences. His commissioned works include The Courtship of Zach and Ada for the Alaska Humanities Forum and Cyrano's Theater, Omega for the International Polar Year, the five play Understanding Cycle for The Alaska Native Tribal Health Consortium, as well as works for The Anchorage Ballet, The Anchorage Symphony, Anchorage Community Theater, The Anchorage School District, and several others. The Death or Edgar Allan Poe is perennially produced at the Poe museum in Richmond Virginia. His play The Resurrection Of Humpty Dumpty was a part of the Samuel French Short Play Festival, and four of his plays have been performed at the Edinburgh Festival Fringe. In 2000, he was selected as an American representative to the Olympic Arts Festival, in celebration of the games in Sydney, Australia, where his collaborative production was named Best of The Festival. Proud of his Celtic heritage, his plays are often set in or reflect the culture of Scotland and Ireland and his original work The Daemon of Darby Castle resides as part of the collection at Leap Castle in Coolderry Ireland. He has been honored with two Patricia Neil Acting Awards, the Jerry Harper Service Award, The UAA Alumnus of Distinction Award, and was named by the readers of the Anchorage Press as Anchorage's Best Actor in 2015. Shane is a member of the Dramatists Guild of America.
Teresa Pond is the Producing Artistic Director of Cyrano's Theatre Company in Anchorage. Born and raised in the Anchorage theater (her first show was at Grant Hall Theatre when she was 10 weeks old), Teresa has performed, directed, and produced theatre of all styles and sensibilities in Anchorage throughout her career. After her BFA in Communications at Chapman University, she served Executive Director of Anchorage Community Theatre in the 1990s for several years. After receiving her MFA in Directing from UC-Irvine, she moved to New York City where she has directed professionally Off-Broadway, across the country regionally, and internationally. She has worked with companies such as Women's Project Theatre (Off-Broadway), New York Classical Theatre, Vital Theatre Company, NewShow theatre development, NY Fringe Festival, and numerous theaters regionally over the past 15 years. Recently she served as Producing Artistic Director of a professional summer theatre in Pennsylvania (Millbrook Playhouse). She has served on arts councils, development groups, and other committee associations; in Anchorage, she has collaborated on and off the stage with organizations such as Perseverance Theatre, ACT, ATY, Alaska Native Heritage Center, Alaska Dance Theatre, UAA Department of Theatre, and Out North Theatre, among others. Her New York production of Pinkalicious is in an extended run (8+ years) with national tours; and an international performance run in Toronto, Canada. Other NYC credits include Richard III (New York Classical Theatre, Off-Broadway), Much Ado About Nothing & NY Fringe award-winner Half Life. Regional credits include Caroline or Change (Cyrano's Theatre), Macbeth (L.A. Times review), The Clean House and Nickel and Dimed (Western Stage Theatre, CA), The Foreigner, The Man Who Came To Dinner; Suor Angelica and Pagliacci (Anchorage Opera), Barber of Seville, and Amahl and the Night Visitors. She recently directed Flowers for Algernon at Grant Hall Theatre and Spirit: 7th Fire of AK at the Performing Arts Center; and soon you can see her production of Every Christmas Story Ever Told… on Cyrano's stage through December 22. Teresa is a proud member of Stage Directors and Choreographers Society (SDC).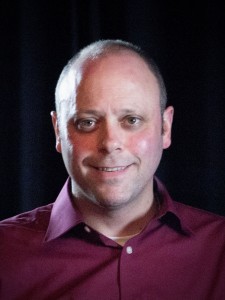 Born and raised in Anchorage, Warren Weinstein has been active in the local theater community since the early 1990s, performing in ACT's A Christmas Carol, Inherit the Wind, and Fiddler on the Roof, and in Anchorage Opera's Carmen. He took a break from theater to complete his degree in History, travel through Europe, and enjoy the Alaskan outdoors. Warren returned to the stage as a member of Scared Scriptless Improv in 2005, where he fell in love with improvised theater, specifically improvised comedy. Since then he has performed in over 300 improvised performances across Alaska, and performed improv comedy in New York, Chicago, and Los Angeles. He has trained and performed with instructors from Improv Olympic, Annoyance Theater, and Upright Citizens Brigade. He has served as the Artistic Director, Education Director, and eventually owner of Scared Scriptless, teaching both adults and youths the skills of Improv, and directing numerous improvised performances. Recently Warren has returned to scripted theater to complement his work in improv. He performed and directed in the last two Overnighters productions with TBA Theater, as well as performing in TBA's The Burning and The Wizard of Oz, and performing in Cyrano's productions of One Hundred Years of Anchorage – Week 8 and The Good Times are Killing Me. Warren is proud and honored to be reading and teaching improv at the Last Frontier Theater conference.
A Last Frontier Theatre Conference family member for over a decade, Carrie Yanagawa is pleased to return to beautiful Valdez as director of the Ten-Minute Play Slam for the third year in a row. An Anchorage-based director, scenic designer, and painter, she currently serves as the resident scenic charge artist for the Anchorage Opera and is a proud company member of Anchorage's critically-acclaimed TossPot Productions. Selected recent directing credits for new plays include Kevin Armento's Good Men Wanted (TossPot Productions); the LFTC Ten-Minute Play Slam (2014, 2015); portions of Fourplay: Four Short Plays by Alaskans (Three Wise Moose); and a multitude of fresh, one-act pieces with The Alaska Overnighters (the brainchild of beloved LFTC Coordinator and general hero figure, Dawson Moore). Selected recent scenic design credits include: The Mikado; Aklaq and Nayak (An Alaska Native adaptation of Hansel and Gretel designed to tour to young audiences in rural Alaskan villages); Mozart and Salieri; The Impresario; La cambiale di matrimonio (Anchorage Opera); Good Men Wanted; Arthur M. Jolly's A Gulag Mouse (TossPot Productions); Hedda Gabler; and Arlitia Jones' Come to Me, Leopards (Cyrano's Theatre Company). She lovingly hand-painted and distressed many, many walls that you've probably never noticed before in the feature film Big Miracle. Selected recent regional scenic painting credits include numerous productions with Juneau's Perseverance Theatre, Bermuda's Earl Cameron Theatre, and London's National Theatre. First time in Valdez? She recommends the Totem Skillet, drinking lots of water, and sleeping when you're dead.
List is subject to change. Other artists will be added, and others may drop off if schedule conflicts arise.