As Artistic Staff is added, they will be added here. 
Frank Collison and his wife Laura Gardner are excited to be here for their sixteenth year and to once again teach the Monologue Workshop. They are eternally grateful to Dawson Moore and his merry band who have worked so hard to make the Conference such a rich experience. Frank was born into the theatre, appearing at age four months in the role of a baby at a tent theatre in Granville, Ohio. His mother directed him in his first non-crying role, the boy in William Saroyan's My Heart's in the Highlands. Frank briefly flirted with the idea of becoming an archaeologist but after seeing his father as Otto Frank in The Diary of Anne Frank, he decided he wanted to be an actor. He earned his BA in theatre at San Francisco State University where he performed street theatre and helped establish Pinecrest Theatre in Sierra, Nevada. He trained at the American Conservatory Theatre and then went on to earn an MFA in acting at UC San Diego. Appearing in over 150 stage productions, Frank has worked Off-Broadway, with the New Jersey Shakespeare Festival, Denver Center Theatre Company, and Pacific Conservatory of the Performing Arts. He once toured 39,000 miles in nine months with Chamber Repertory Theatre of Boston. In Los Angeles, Frank has acted in productions at the Bilingual Foundation of the Arts, Ensemble Studio Theatre, Los Angeles Theatre Company, Rogue Machine, The Road Theatre Company and Pacific Resident Theatre where he is a founding member. The LA Weekly honored his performance as Mr. Peachum in PRT's The Beggars' Opera as best supporting actor. He is a father to three amazing humans. Please ask him about his kids. Frank funds his theatre habit by working in film, television, and voice-over. Most recently, Frank guest starred in Young Sheldon, It's Always Sunny in Philadelphia, and Big Shot. He is sometimes approached by people on the street who ask, "What have I seen you in?" It's usually O Brother, Where Art Thou?, Twin Peaks, or Dr. Quinn, Medicine Woman. www.frankcollison.com
Ben Corbett returns for his eighth year at Valdez Theatre Conference. He is an Assistant Professor of Voice and Acting at the University of Arkansas. He is also a Designated Linklater Voice Teacher and a Certified Colaianni Speech Instructor. Ben previously taught voice and acting at the William Inge Center for the Arts/Independence Community College as an Associate Professor of Theatre, and at Oklahoma City University as an Associate Professor of Voice and Acting. He also served a voice residency at the University of Kansas. His professional vocal coaching credits include Ronin Theatre Company, TheatreSquared, City Rep, the William Inge Theatre Festival, the Last Frontier Theatre Conference, the Hollywood Fringe Festival, Nashville Shakespeare Festival, Barter Theatre, Burning Coal Theatre Company, Bare Theatre, Shakespeare Dallas, and Shakespeare Santa Cruz. He is a Senior Editor for the International Dialects of English Archive, and the creator of the Arkansas Accent Project. He will be shooting a documentary based on the Arkansas Accent Project this summer.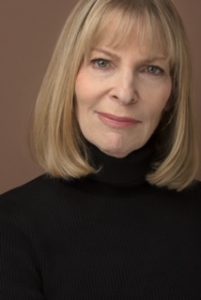 Laura Gardner was born on Saint Patrick's Day with her fraternal twin, Lynn. They began their acting career at 5 as "Lullaby Kids" in The Wizard of Oz at Camp Monroe in the Catskills. Laura left her twin behind and found herself working professionally before she hit her teens. Laura appeared on Broadway in Smile, Off Broadway in The Cocktail Hour, Other People's Money, and Welded, directed by Jose' Quintero. She toured nationally in Showboat, Doonesbury, Oliver, and My Fair Lady. Her extensive regional credits include the Arena Stage (DC), Huntington Theatre (Boston), Cleveland Playhouse, McCarter Theatre, and the NC Shakespeare Festival in roles that ranged from Lady Macbeth to Miss Hannigan. L.A. credits include 6 plays for the Pasadena Playhouse, Will Geer Botanicum, Westwood Playhouse, Tiffany Theatre, Fountain Theatre, Deaf West and the Celtic Arts Centre. She is a member of the Road Theatre and Rogue Machine. Some of her TV and film credits include Guest Star appearances on Chicago Med, Law and Order SVU, Seal Team, Animal Kingdom, Outcast, The Romanoffs, and Criminal Minds. You may have seen Laura and her actor husband, Frank Collison recurring on the NBC hit, My Name is Earl. She is a lead in Marriage Material, a short film Oscar finalist in 2019. Laura kept busy during the pandemic doing 3 Zoom benefits for the Actors Fund: Two performances of Luke Yankee's Marilyn, Mom, and Me, playing Luke's mother, Oscar and Tony Winner, Eileen Heckart, and Sitting and Talking by Lia Romeo, with Frank Collison and directed by Dawson Moore. She also recorded a radio version of Janice Goldberg's stage play, Rose Colored Glass, and much more. Laura was on the faculty of the Howard Fine Acting Studio in Hollywood for over 19 years and then at the satellite school in Australia. She has taught actors with disabilities in Los Angeles and Berkeley. Ms. Gardner has taught in NYC at HB Studio, Stella Adler Institute, and the American Academy of Art. She teaches workshops all over the country as well as in Great Britain. She was the drama consultant for the Compton School District. She has been a Featured Artist at the Conference for the last 17 years where she created the Monologue Workshop. She lives in Los Angeles with her husband Frank Collison and their adorable rescue dog, Dollie. www.lauragardner.org
The 2023 Conference marks Rob Lecrone's eighth year as a coach in the Monologue Workshop and as a host and co-producer of the Valdez Theatre Fringe. This will be his fourteenth Conference. Currently based in Albuquerque, Rob was an Alaska resident from 1978-2012. He began acting and doing improv in Anchorage in 1995 and was voted Best Thespian in the Anchorage Press Picks in 2000. He participated in the clean-up of the Prince William Sound following the Exxon Valdez oil spill and once enjoyed bear stew made from the bear that almost ate him. Rob holds an MFA in Acting from Cal State LA and a BA in Creative Writing from the University of Alaska Anchorage. He trained at the Howard Fine Studio in Hollywood, graduated from the Upright Citizens Brigade improv program, and studied in the Hagen Teachers Lab at HB Studios in New York. He currently teaches an online Scene Study & Acting Exploration class once a week. Rob co-produced and acted in the world premiere of Conference playwright Nicholas Walker Herbert's Bloodless in LA in 2020. In 2017, he co-produced and acted in Julia Lederer's With Love and a Major Organ for the Conference mainstage. Rob performs long-form improv in Albuquerque with a troupe distastefully called Tasteful Nudes (@tastetheprov). He also performs with online improv team Squirrely Bird, which briefly moved offline to perform live in New York last summer. One of Rob's most recent projects was playing a government agent in a funny scene in upcoming movie, The Unexpecteds. www.roblecrone.com
Dawson Moore just completed his twenty-first year as Coordinator of the Valdez Theatre Conference.  He recently moved to San Francisco, where he is renovating the family home and wondering what to do with twenty-thousand books. He is a member of the Dramatists Guild of America and the National Theatre Conference.
Schatzie Schaefers is an Alaskan writer whose plays have been produced in New York City, San Francisco, St. Paul, Toledo, New Jersey, Western Connecticut University, Detroit, Ft. Lauderdale, Boca Raton, and Columbus, Ohio. In Alaska at Perseverance Theatre, Cyrano's, Out North, Anchorage Community Theatre, UAA, West Anchorage High School, Prince William Sound College, Last Frontier Theatre Conference and TBA Theatre. Her play Spikes received its world premiere at Cyrano's in April of 2018, and her murder mystery, Silver Thaw, had its world premiere at Anchorage Community Theatre in September of 2017. Member of Blue Roses (NYC), Dramatists Guild of America, and Featured Artist at the Last Frontier Theatre Conference. Schatzie has been attending the Conference since 1994, and is happy to return for her third year as co-coordinator of the Fringe. She also graces many bars and festival stages in Alaska as a vocalist for Yachtly Crew, The Moby Wang & Supergirl Show, and Agents of Karma.