David Auburn's plays include Lost Lake (Manhattan Theatre Club 2014), The Columnist (MTC/Broadway 2012), The New York Idea (adaptation; Atlantic Theater 2010), and Proof (2001 Pulitzer Prize, Tony Award, New York Drama Critics Circle Award). His film work includes The Girl in the Park, which he wrote and directed. Recent stage directing credits include Anna Christie, A Delicate Balance, Tennessee Williams' Period of Adjustment (all Berkshire Theatre Group); and the world premiere of Michael Weller's Side Effects (MCC). 
Nan Barnett is a new play developer and producer, and an advocate for theater-makers and the theater they make. She is currently the Executive Director of National New Play Network, the country's alliance of more than 75 theaters with a dedication to the development, production, and continued life of new plays (www.nnpn.org). During her previous tenures on NNPN's Executive Committee and as its President, she worked to create and implement several of the organization's revolutionary programs, including the acclaimed NNPN Rolling World Premieres, the NNPN Playwright and Producer Residencies, and since returning to the Network as its administrative leader, its dynamic data platform, the New Play Exchange. She was a founding company member and the long-time Managing Director of the nation's largest regional theater producing exclusively new and developing plays, Florida Stage. During her twenty-four seasons there she oversaw the growth of the company and the development and production of hundreds of new plays and musicals for both emerging and seasoned playwrights including Israel Horovitz, Lee Blessing, William Mastrosimone, Tammy Ryan, Steven Dietz, Jeffrey Hatcher, Catherine Trieschmann, Christopher McGovern, Deborah Zoe Laufer, and Nilo Cruz, among others. A graduate of North Carolina School of the Arts' Professional Actor Training Program, she is the winner of the Theatre League of South Florida's Remy Award for service to the theatrical community, the Fallon Award for excellence from the Florida Professional Theatre Association, and twice South Florida's Carbonell Award as an actress. She serves on the Artistic Council for the O'Neill Theatre Center, the Capitol region's Helen Hayes Awards' New Play Panel, and is a Coordinating Producer for the upcoming Women's Voices Theater Festival in Washington, DC, where in the fall of 2015, more than 50 of the area's professional theaters will each produce a world premiere of a work by a female playwright.
Daniel Glen Carlgren is currently the Faculty Scenic Designer, Projection Designer, and Technical Director at the University of Alaska Anchorage. He received his BFA from Southern Oregon University in 2001 and his Master of Fine Arts from University of Oregon in 2012. Daniel's credits include Scenic Design, Projection Design, and Technical Director for Hot n Throbbing, Spamalot, Sense and Sensibility, When You Comin' Back Red Ryder, Night of the Iguana and Big River. Daniel's resent credits include Scenic Designer and Technical Director for Twelfth Night, Rosencrantz and Guildenstern are Dead, and Shakespeare's Land of the Dead. Daniel has also worked on the automation for Julie Taymor's Grendal and Wagner's Ring Cycle for the Los Angeles Opera and Disney's Aladdin
Bostin Christopher – has been telling stories for over 25 years as a director, an actor, producer, administrator, and educator. For the last four of those years, he held the position of Artistic Associate at Perseverance Theatre where his duties included acting, directing, literary/new play development, along with producing, marketing, and communications. This fall, Bostin will join the faculty of Virginia Commonwealth University (VCU) as Senior Acting Teacher, with the rank of Assistant Professor of Acting. He will teach Acting for Camera, The Business of Theatre, Audition Technique, and direct the annual showcase of graduates in NY/LA. He has served as a guest artist, and/or workshop leader, at the Last Frontier Theatre Conference (LFTC), the Great Plains Theatre Conference (GPTC), and the William Inge Center for the Arts. He has worked on new plays with NYSF/Public Theatre's New Work Now!, Manhattan Theatre Club, Theatre for the New City, Moving Arts, Perseverance Theatre, Northwest Playwrights Alliance, and Seattle Rep. Recent directing credits include: the world premiere of Arlitia Jones' Rush at Everlasting, Harold Pinter's Betrayal, and Alfred Hitchcock's The 39 Steps all at Perseverance Theatre. Recent acting credits: The Poet in An Iliad, Long John Silver in Treasure Island, Leonard in Theresa Rebeck's Seminar, Oscar in The Odd Couple, and fulfilling a life-long dream playing Lennie in Of Mice and Men. Previous acting credits include a couple new plays Off-Broadway (Kit Marlowe, Ice Island) and too many shows to count where he had to wear his own clothes and bring in his spatula as a prop. If you really need more Bostin, you can have him in your face anytime by watching the movies Unbreakable, Otis, Scorpion King 3, or In My Pocket. You might also accidentally catch him in old reruns of Law & Order and Ed among others, and you might be able to get a few laughs if you can find some of his commercials online. Originally from Anchorage, Alaska, Bostin has lived in New York City, Los Angeles, and North Carolina. He currently resides in Juneau. He received his BA from University of Alaska, Anchorage and his MFA from the Professional Actor Training Program at PlayMaker's Repertory Company/UNC-Chapel Hill. His complete mess of a website can be found at http://bostinx.com
Eric Coble was born in Edinburgh, Scotland, and raised on the Navajo and Ute reservations in New Mexico and Colorado. His play The Velocity of Autumn premiered on Broadway at the Booth Theatre in 2014, starring Estelle Parsons and Stephen Spinella, directed by Molly Smith. Other scripts include Bright Ideas, The Dead Guy, Southern Rapture, Fairfield, My Barking Dog, A Girl's Guide to Coffee, and The Giver, and have been produced Off-Broadway, in all fifty states of the U.S., and on several continents, including productions at Manhattan Class Company, The Kennedy Center, Playwrights Horizons, Actors Theatre of Louisville Humana Festival, Denver Center Theatre Company, Arena Stage, New York and Edinburgh Fringe Festivals, Alliance Theatre, The Cleveland Play House, Alabama Shakespeare Festival, South Coast Repertory, Asolo Repertory, Indiana Repertory, Coterie Theatre, Great Lakes Theater Festival, Stages Repertory, Geva Theatre, and The Contemporary American Theatre Festival.  Awards include the AATE Distinguished Play Award for Best Adaptation, an Emmy nomination, the Chorpenning Playwriting Award for Body of Work, the AT&T Onstage Award, National Theatre Conference Playwriting Award, an NEA Playwright in Residence Grant, a TCG Extended Collaboration Grant, the Cleveland Arts Prize, two Cuyahoga Arts and Culture Fellowships, and four Ohio Arts Council Individual Excellence Grants. 
Frank Collison is thrilled to return to the Conference with his wife, Laura Gardner, for their ninth year. Since last year Frank traveled to Michigan for the red carpet premiere of The Pirate's Code: The Adventures of Mickey Matson in which he starred as "Admiral Joseph Ironsides." Frank is a series regular on Mr. Pickles, an animated show airing on the Cartoon Network. He also shot a guest star role on Backstrom, Rainn Wilson's new show, played Judy Greer's father in Grandma with Lily Tomlin and is recurring on HBO's Silicon Valley. Frank continues with BookPALS, a program run by the SAG Foundation ; he has the privilege of reading to school children in neighborhood schools. He is also developing Long Riders, a multipart adventure series. Frank first appeared on stage as a baby in a summer tent theatre, trained at the American Conservatory Theatre in San Francisco, earned his BA in theatre at San Francisco State University where he performed street theatre and helped establish Pinecrest Theatre in the Sierra Nevadas. He then went on to earn an MFA in acting at UC San Diego. Appearing in over 150 stage productions, Frank has worked Off-Broadway, with the New Jersey Shakespeare Festival, Chamber Repertory Theatre in Boston, Denver Center Theatre Company and Pacific Conservatory of the Performing Arts in Solvang, California. In Los Angeles, Frank has acted in productions at the Bilingual Foundation of the Arts, Ensemble Studio Theatre, Los Angeles Theatre Company, The Rogue Machine and Pacific Resident Theatre where he is a founding member. The LA Weekly honored his performance as Mr. Peachum in PRT's The Beggars' Opera as best supporting actor. Frank's film work includes Hitchcock, Radio Free Albemuth, The Happening, The Village, The Whole Ten Yards, Hope Springs, Hidalgo, Suspect Zero, O Brother, Where Art Thou?, The Majestic, Mobsters, The Last Boy Scout, Buddy, Alien Nation, Diggstown, The Blob, My Summer Story and David Lynch's Wild at Heart which won the Golden Palm Award at Cannes. Frank is best known to television audiences as Horace Bing, the bumbling telegraph operator on CBS's Dr. Quinn, Medicine Woman. His extensive television appearances include guest-starring roles on Monk, Stargate Atlantis, HBO's Carnivale and Luck, Seventh Heaven, NYPD Blue, Star Trek, the Next Generation, and Hill Street Blues. Contact Frank at www.frankcollison.com
Ben Corbett is a Designated Linklater Voice Teacher currently teaching at Oklahoma City University. At OCU, he teaches Kristin Linklater's vocal progression, Sound and Movement, and an Advanced Shakespeare class based upon Kristin's work in Freeing Shakespeare's Voice. He has also taught accents and dialects using the Louis Colaianni's Phonetic Pillows. His professional vocal coaching credits include Shakespeare Dallas, CityRep, William Inge Theatre Festival, Nashville Shakespeare Festival, Oklahoma Shakespeare in the Park, Barter Theatre, Burning Coal Theatre Co., Bare Theatre, and Shakespeare Santa Cruz. Ben's professional acting credits include two-and-a-half years as a resident actor at Barter Theatre, with additional roles at the William Inge Theatre Festival, City Rep, Blowing Rock Stage Co., Burning Coal Theatre Co., Light Opera Oklahoma, Shakespeare & Co., North Carolina Shakespeare Festival, Three Rivers Shakespeare Festival, and Shakespeare Festival of Dallas. He is also a proud member of Actor's Equity, and an Associate Editor for Oklahoma for the International Dialects of English Archive.
William Missouri Downs has won two Rolling Premieres from the National New Play Network (The Exit Interview and Women Playing Hamlet). He has also won numerous playwriting awards, been a finalist at the Eugene O'Neill and published four books on the art of theatre including Naked Playwriting a popular guide to writing plays and Screenplay: Writing the Picture, which is used at many top film schools. Samuel French, Playscripts and Heuer Publishing have published his plays. The Orlando Shakespeare Theatre, The InterAct Theatre in Philadelphia, The San Diego Rep, the Kennedy Center for the Performing Arts, The Berkeley Repertory, the Salt Lake City Acting Company, the Actors Theatre of Charlotte, the Detroit Repertory, the International Theatre Festival in Israel, the New York City Fringe Festival, the Stadt Theater Walfischgasse in Austria and the Durban Performing Arts Center in South Africa are a few of the 150 theatres that have produced his plays. In Hollywood he served as a staff and freelance writer on several NBC television shows (including Fresh Prince of Bel Air) and he sold a movie to Ron Howard's Imagine Films. He holds an MFA in acting from the University of Illinois, an MFA in screenwriting from UCLA and was trained in playwriting at The Circle Rep Theatre in New York City.
Danielle Dresden, playwright, actor and residency artist, is the author of 35 plays performed across the United States and in Canada, Mexico and Scotland, and featuring characters ranging from Athena to Zombies. Based in Madison, Wisconsin, she has served as a panelist and presenter at the Last Frontier Theater Festival in Valdez, Alaska, since 2002. She is the co-founder of TAPIT/new works Ensemble Theater, a touring, multi-disciplinary arts organization.
Dr. David Edgecombe teaches Directing, Playwriting, Theatre History and Literature at the University of Alaska Anchorage. He founded the Indiana Shakespeare Festival and directed 16 of its main season productions. At UAA's Department of Theatre and Dance, Edgecombe's production of The Death of Von Richthofen as Witnessed From Earth, Aoise Stratford's Somewhere in Between, and The Scarecrow won American College Theatre Festival Regional Awards. He is Past President of the Northwest Drama Conference. His book Actor Training during the Age of Shakespeare is published by Mellen Press. His play Libby, which he wrote and directed, toured nationally and received critical acclaim at the Edinburgh Fringe Festival in Scotland. This production featured in the title role his wife, Elizabeth Ware. The duo worked on their sabbatical project A Woman by Design: Architect of the Southwest which performed last summer at the Grand Canyon National Park and La Posada Inn in Winslow, Arizona. He has staged many plays which were showcased at the Conference, including A Delicate Balance and Three Tall Women. This year he and Elizabeth will be awarded the Jerry Harper Service Award. He has also directed many shows for Cyrano's Playhouse in Anchorage, including: The Seagull, Hamlet, and Adam's Rib. Although primarily a director, David has also played Ferapont in The Three Sisters and Daddy in The American Dream. David Edgecombe was flown to Washington D.C. where he was a Kennedy Center Honoree in recognition of his work in academic theatre. He received the UAA College of Arts and Sciences Public Service Award, and directed Othello, which was funded by a grant from the National Endowment for the Arts. This summer Elizabeth and David will conduct a three week course in Greek Theatre in Athens. Dr. Edgecombe will be retiring from UAA this year after twenty-five years of service.
Laura Gardner is delighted to return for her ninth Conference with her husband, Frank Collison. In the last few months she shot 2 features, 3 web series and a short and a spot for Turbo Tax. She was nominated for Best Supporting Actress by the LA Weekly for her performance in Fighting Words, which opened at the Celtic Arts Center in Los Angeles and then transferred to the Millennium Center in Wales. She was also nominated for an ADA Best Actress for Idle Wheels at The Road Theatre, by Alaska writer/actor James Morrison. Laura appeared on Broadway in Smile. Her Off-Broadway credits include The Cocktail Hour with Nancy Marchand and Bruce Davison, Other People's Money, and Welded, directed by Jose Quintero. She toured nationally with Showboat, Doonesbury, Oliver, and My Fair Lady. Her extensive regional credits include the Arena Stage, Huntington Theatre, Cleveland Playhouse, McCarter Theatre, and the North Carolina Shakespeare Festival. LA credits include The Road Theatre, The Rogue Machine, Pasadena Playhouse, Will Geer Botanicum, Westwood Playhouse, Greenway Court, Tiffany Theatre, Fountain Theatre, Deaf West, Road Theatre Company and the Rogue Machine Theatre Company. You may have seen Laura and Frank recurring on the NBC hit My Name is Earl. Laura also shot the pilot Shredd, as Jason Lee's rather wacky mother. Some of her other TV and film credits include Castle, Law and Order LA, Torchwood, The Forgotten, Crash, ER, Close to Home, Criminal Minds, and The West Wing. Laura trained at Boston University, Rutgers, and Herbert Berghof Studio, where she studied with Uta Hagen and Carol Rosenfeld. She has been on the faculty of The Howard Fine Acting Studio, known as one of the best professional acting schools in LA, for over 18 years and is now teaching at the Howard Fine Acting Studio in Melbourne, Australia. "Whilst" in Australia she shot 2 episodes of the wacky webisode Chris and Josh as Mum. She is a frequent guest teacher in New Mexico, teaching in Santa Fe, Laura resides in Los Angeles with Frank and their two large puppies. www.lauragardner.org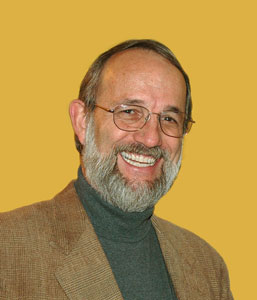 Michael Hood was professor of theatre at the University of Alaska Anchorage for 22 years prior to taking his current position as Dean of the College of Fine Arts at Indiana University of Pennsylvania. He was awarded the President's Award of the Northwest Drama Conference in 1994, and received the UAA Alumni Award for Distinguished Teaching in 1998. Six of his productions have won regional recognition from the KC/ACTF, most recently The Gentleman Dancing Master for IUP in 2012. Mr. Hood has worked professionally on stage, in film, on radio and television, and has twice directed professionally in the Russian Far East. His production of True West, mounted in Yuzhno-Sahkalinsk in 1994, traveled to acclaim in Khabarovsk and later to Moscow, where it played the new stage at the Moscow Art Theatre in the fall of 1995. It played here in Valdez, at the Last Frontier Theatre Conference in 1996. In 1997, his UAA production of A Piece of My Heart was performed by invitation at the PODIUM Festival in Moscow. He continues to direct for IUP and for Unseam'd Shakespeare Company in Pittsburgh (Othello Noir, 2006; Macbeth 3, 2009, The Tempest, or the Enchanted Isle, 2013). He will direct She Kills Monsters at IUP in the fall. His most recent publication (2000) appeared in Theater sans frontieres, a collection of critical essays on the work and process of Canadian director and animateur Robert Lepage. An SAFD certified teacher of stage combat, Hood recently taught unarmed combat workshops for the Nanjing University of the Arts in Nanjing, China and the Fine Arts Institute in Jakarta, Indonesia. He has frequently served as a mentor in the Association for Theatre in Higher Education Leadership Institute, was a Board member of the International Council of Fine Arts Deans, and currently serves as Vice-President and Board Member for the National Theater Conference.
Barclay Kopchak ferries over to Valdez from the lively off-road fishing town of Cordova for her much anticipated annual dose of theatrical inspiration at the Last Frontier Theatre Conference. As president of Stage of the Tide, Cordova's community theater group, Barclay strives to convert that energy into local productions. She has been a part of such diverse works as Once Upon a Mattress (Queen Agravain), Arlene Hutton's As It Is in Heaven (producer, Hannah), Baby with the Bathwater (producer, director, Daisy), and most recently Kieran Lynn's Incident at the Border (producer, director). She has also enlivened local events as a tap dancing razor clam, a singing sockeye, a fish-clad Copper River Queen, and a Games Mistress. Sometimes it takes a village, sometimes it takes a drama queen… Off stage she teaches Spanish, works to promote and fund the soon-to-be-completed Cordova Center, and plays a ridiculous amount of Scrabble.
Padraic Lillis (Director/Playwright) is the Founding Artistic Director of The Farm Theater whose mission is to cultivate early career artists through workshops, productions, and mentoring. His plays are published with Dramatists Play Services and Indie Theater Now. This past year he was inducted into the Indie Theater Hall of Fame. Padraic was named an Indie Theater Person of the Year in 2013, and was awarded the New York Innovative Theater Award for Outstanding Direction of Lindsay Joy's Rise and Fall of a Teenage Cyberqueen, and New York International Fringe Festival's Outstanding Director for Lee Kaplan's Bully. He wrote and directed Hand Over Hand a short film currently playing in various film festivals. He was awarded the Dayton Hudson Distinguished Artist Fellowship and a Drama League Directing Fellowship. He is a member of the Labyrinth Theater Company and a life long Yankee fan. www.padraiclillis.com
Colleen Alexis Metzger is currently a professor of Costume Design and Technology at the University of Alaska Anchorage. She received her BA in Theatre and History from Cornell College, and she holds a Master's Degree in Costume Design and Technology from Indiana University. Colleen has worked across the country as a Costume Designer and Technologist. Design work includes Spamalot, Sense and Sensibility, William Shakespeare's Land of the Dead, and Rosencrantz and Guildenstern are Dead at University of Alaska Anchorage, God of Carnage at Perseverance Theatre, The Foreigner and Showtime at First Baptist at the Barter Theatre in Virginia, and Les Liaisons Dangereuses and Hair at Indiana University. Colleen has also worked as a technician at the Santa Fe Opera, the Glimmerglass Opera, Portland Stage Company, the Hangar Theatre, and the Chautauqua Opera, among others. Please visit colleenmetzgerdesigns.com.
Gregory Pulver is currently an Associate Professor of costume design, make up and choreography, and the Program Director, for the University of Portland Drama Department. For 20+ years he has taught design, technology, history, choreography, music performance and movement for actors and is a well-respected director of musical theater and comedy. He moved to Portland after a successful run as an Associate Professor of Costume Design at Western Washington University for 12 years and Chair of the WWU Theatre Department for three and a half of those years. Mr. Pulver holds an MFA in costume design and choreography from Humboldt State University, CA. He is the 1993 Kennedy Center American College Theatre Festival National Costume Design Winner for his work on Three Penny Opera. He is a regional theatre designer and the owner of Purpose Design in Portland. Among designing both sets and costumes for Bag and Baggage Theatre, and costumes for ART and Broadway Rose Theatre, in Portland, Gregory has also designed for several short films and TV spots in Washington including a dance for the camera film. Gregory is also an accomplished singer, actor, and dog owner.
Guillermo Reyes has produced and published a variety of plays including the comedies, Men on the Verge of a His-Panic Breakdown and Mother Lolita as off-Broadway productions with Urban Stages, Chilean Holiday and Saints at the Rave at the Humana Festival at Actors Theatre of Louisville, the historical drama, Madison, at Premiere Stages, winner of the New Play Award 2008, among other plays. In 2010, he published a memoir with the University of Wisconsin Press, entitled Madre and I: A Memoir of our Immigrant Lives, chronicling his immigration from Chile and growing up in the D.C. area and in Hollywood, CA. He's a professor at Arizona State University in the School of Film, Dance and Theater. Recently, in 2013, his play, Deporting the Divas was published in a new Cambria Series anthology, Gay Drama Now edited by John Clum, and another play, We Lost it at the Movies, was published by the Bilingual Review Press in the anthology, Vaqueeros, Calacas and Hollywood. In 2014, his sketch comedy play, The Hispanick Zone, was also published by L&S Books and is available on Amazon.
Aoise Stratford's work has been produced in Canada, Austria, Italy, Australia, Belgium, England, and throughout the USA. She is the recipient of several awards including the Alan Minieri Award, A Pinter Review Prize for Drama Silver Medal, the Yukon Pacific Playwright Award, and most recently, the Susan Glaspell Award. Her short plays have also won her 'best playwright' awards at several theatres around the country. She has been a finalist for the Actors' Theatre of Louisville's Heideman Award and been nominated for an American Theatre Critics' Association New Play Award for her full-length play Somewhere In Between. Most recently, The Unfortunates, which garnered both the Gloria Anne Peter Award and the Susan Glaspell Award, was a Critics Pick for both Time Out and Backstage at the New York International Fringe Festival. She is a member of the Dramatists Guild, and serves as their regional representative for Central New York. She is currently completing her PhD at Cornell, where she also teaches. She is represented by Beacon Artists Agency NY. Her work has been published by Smith and Kraus, Dramatists Play Service, JAC Press, United Stages, and others. Http://aoisestratford.nfshost.com
Elizabeth Ware is well known to Alaska audiences through her work with Cyrano's Theatre Company and as a Teaching Artist with the Alaska State Council on the Arts. In recent years at Cyrano's she has had the privilege of performing such roles as Martha in Who's Afraid of Virginia Woolf?, Professor Bering in W;t and the title role in Ellen McLaughlin's Helen. Fascinated by the challenges of the long monologue, she has appeared in four solo performance pieces: Mary Elizabeth Jane Colter in A Woman By Design, Molly Ivins in Red Hot Patriot, Anne Hathaway in Shakespeare's Will, and the title role in Libby, an original adaptation of the Alaska classic written by her husband David Edgecombe. Libby has been performed throughout Alaska, on National tour, at the Athens Festival of Making Theatre in Greece and at the Edinburgh Fringe, where she received a 4-star review in The Scotsman. She has taught acting at the University of Alaska Anchorage, where she also directed Jon Jory's adaptation of Sense and Sensibility, Anouilh's Antigone, a musical version of The Elephant's Child and The Heidi Chronicles. For Cyrano's she has recently directed Our Town, The Imaginary Invalid, It's a Wonderful Life: A Live Radio Play and Red, which was featured at the Last Frontier Theatre Conference in 2013. On stage at the Conference she has also appeared in several of Edward Albee's plays, including A Delicate Balance and The American Dream, as Libby Beaman in Libby, and in John Guare's Lake Hollywood. Prior to coming to Alaska she was a featured actor with the Indiana Shakespeare Festival, an experience which has informed her entire career as an educator. As a Teaching Artist she can be found in schools throughout the state introducing young people to Shakespeare. She has received the Anchorage Education Association's "Friend of Education" award and was guest artist at the Chamber Drama Theatre in Vladivostok, Russia where she performed the role of Titania in A Midsummer Night's Dream for the Pacific Rim Theatre Festival. She holds undergraduate and graduate degrees in acting from the USIU School of Performing Arts in San Diego and Kent State University.
Carrie Yanagawa has been your new best friend at the Last Frontier Theatre Conference for over a decade. An Anchorage-based director, scenic designer, and painter, she currently serves as the resident scenic charge artist for the Anchorage Opera. Recent directing credits for new one act plays include: the 2014 LFTC 10 Minute Play Slam; Fourplay: Four Short Plays by Alaskans (Three Wise Moose); and numerous installments of the Alaska Overnighters. Selected recent design credits include: Mozart & Salieri; La cambiale di matrimonio (Anchorage Opera); A Gulag Mouse (TossPot Productions); Hedda Gabler, Come to Me, Leopards (Cyrano's); The Lion, the Witch & the Wardrobe; Antigone (TBA). Selected recent painting credits include: The Magic Flute; Die Fledermaus; Lucia di Lammermoor; Pirates of Penzance; The Sound of Music; Macbeth; La Bohème (AO); A Christmas Carol; Rush at Everlasting; the road weeps, the well runs dry; Betrayal (Perseverance Theatre); The Producers (Earl Cameron Theatre, Bermuda); Beauty & the Beast (Elgiva Theatre, England); The Veil; The Kitchen; Collaborators (National Theatre, London); as well as the feature film Big Miracle.
John Yearley is the author of Leap (Mickey Kaplan New American Play Prize, Cincinnati Playhouse in the Park) and Ephemera (John Gassner Award, Summer Play Festival), and Another Girl (PlayPenn, developed by Naked Angels). His plays All in Little Pieces and A Low-Lying Fog are published by Samuel French, and his work is in Best Monologues for Women and One on One: Contemporary Monologues for Kids Ages 7-15. His most recent play, Eight Minutes, Twenty Seconds, was commissioned by the Blue Coyote Theatre Company in New York. His work for young audiences includes The Last Wish, won the Macy's New Play Prize for Young Audiences, and an adaptation of Antigone, which will be produced by Cincinnati Playhouse in the Park in 2016. Worked as a "script doctor" for New Line Cinema, and developed the animated series Mamu & Dinga. He is the author of the forthcoming book, Daddy's Not Tall Enough to Touch the Moon. Member of the Writer's Guild of America, Dramatists Guild, and twice a MacDowell Fellow.