Kevin Armento is a Brooklyn-based writer, whose plays include Please Excuse My Dear Aunt Sally (New York Times Critics Pick, Drama Desk nomination, Stage Edinburgh Award), Balls (co-written with Bryony Lavery, Drama Desk nomination, Houston Theater Award), Good Men Wanted (New York Stage and Film, TossPot Productions, encored at the Conference), Devil with the Blue Dress (Bunker Theatre London, Stage Debut nomination), Companion Piece (Pleasance Theatre, London), and killers (Tom Noonan's Paradise Factory). His most recent work, Playing Hot, recently premiered at Ars Nova via Pipeline Theatre (created with Jaki Bradley, co-written with C.A. Johnson). Other work has been produced and developed with Arena Stage, 59E59, Cape Cod Theatre Project, Dixon Place, IAMA, The Flea, One Year Lease, and Seattle Rep. He is an alum of Ars Nova's Play Group and Makers Lab, Working Farm at SPACE on Ryder Farm, Johnny Mercer Writers Colony, and a Drama League residency. Upcoming commissions for Ars Nova and MTC. Recent short films have screened at Sundance, Atlanta, Aspen, Boston, Minneapolis, and Palm Springs film festivals, and his work in television has been developed with eOne, the Mark Gordon Company, and CBS Studios. The Valdez Last Frontier Theatre Conference was the first company to develop Kevin's work, and he is a proud member of their National Advisory Board.
Cooper Bates was born in Kansas, but raised by the world. After a college stint on a wrestling scholarship, Bates settled in Dallas, Texas, to study acting full time at Kim Dawson's Acting Conservatory. Before long, Bates was invited to Los Angeles by a casting director. When a motorcycle accident forced a hiatus from acting, Bates took the opportunity to visit Haiti as an educator. After returning to Los Angeles, Bates wrote and directed 15 short films, directed a dozen plays, and wrote nine screenplays. Ultimately, an acting partner approached Bates with an idea to trademark the name "Hint Mint" as a breath mint company and sell it to fund their artistic endeavors — a six month plan that turned into a 15-year odyssey. Black When I Was A Boy is a turn back to his passion.
Keith Arthur Bolden is a native of Los Angeles, California, and earned his MFA in Acting from the University of Illinois. An associate professor of Theatre And Performance at Spelman College, his directing credits include Pipeline (Horizon Theatre), Two Trains Running (Triad Stage), Topdog/Underdog (NC Black Rep), Pipeline (Horizon Theatre), Hands Up (Hattiloo Theatre), Hoodoo Love, Seven Guitars, Saturday Night/Sunday Morning, and The Piano Lesson (Spelman College). Acting credits include Between Riverside and Crazy, Dreamgirls, The Exonerated, Gem of the Ocean, A Raisin in the Sun, CROWNS, Neighbors, Fences, Take Me Out, A Midsummer Night's Dream, and Ragtime, among others. Recent Film/TV credits include American Soul, Mile 22, Cobra Kai, The Haunting of Hill House, Behind the Movement, Underground, Black Lightning, Being Mary Jane, Nashville, Greenleaf, A Baby for Christmas, Swamp Murders, Containment, Your Worst Nightmare, Saints and Sinners, The Have and Have Nots, Goosebumps, Vampire Diaries, Alvin and The Chipmunks: The Road Chip. Keith has been a participant in the Conference in previous years as an actor with festival favorites Blood and Thunder and Southbridge. He is excited to be back.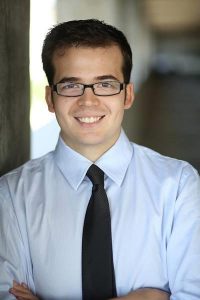 Ryan Buen is an Anchorage-based actor, director, playwright, and producer. He holds a BA in Theatre from the University of Alaska Anchorage and a Master's in Acting from the Royal Birmingham Conservatoire in England. He has worked with numerous theatre companies in Alaska, including Blue Chair Productions (of which he is the co-founder), TBA Theatre, Three Wise Moose, Cyrano's, UAA Theatre, Anchorage Opera, ACT, TossPot Productions, Out North, and PWSC. Most recently he performed the role of Ned in the critically hailed production of Bess Wohl's Small Mouth Sounds (Blue Chair). Conference audiences will be most familiar with him for his portrayals of Joseph Goebbels in Jacob Marx Rice's Leni and Joseph (TBA Theatre) and Roland in Nick Payne's Constellations (Blue Chair Productions) from past evening productions, as well as his years of service as a staff member of the Conference. He has been a reader in the Play Lab for fourteen years, performed in numerous evening performances, and has had three plays read in the Lab. Ryan has served as assistant to the Conference Coordinator for over ten years, and is in his second year as Play Lab Coordinator. Ryan is committed to continuing to give the best experience possible to all playwrights, actors, and panelists that give us the privilege of presenting and workshopping their art.
Catherine Butterfield's plays include Life Expectancy, It Has to Be You, Brownstone, The Sleeper, Joined at the Head, Where the Truth Lies, Snowing at Delphi, and Life in the Trees. She received the Kennedy Center-American Express award for Outstanding Promise as a Playwright, the Kaufman & Hart Award for Best New American Comedy (The Sleeper), and the Davie Award for Best New Play in Regional Theatre (Life in the Trees). Joined at the Head, in which she starred at the Manhattan Theatre Club, appeared in "Best Plays of 1992″, won the George E. Oppenheimer/New York Newsday Award, was nominated for a Drama Desk award and has been produced extensively in this country and abroad. With Ron West, she adapted the novel The Way We Live Now, and co-wrote a satire called Welcome to Your Alternative Reality, which ran at the Open Fist in LA. A new play, Top of the World, which was a finalist in the O'Neill Playwriting Conference, is slated for a New York run this fall. Her newest project, a play with music and song entitled Electra Revisited, is being developed with composer Peter Golub. She has also written for film and television.
Darren Canady's work has been produced at American Conservatory Theatre, Aurora Theatre, the Alliance Theatre, Congo Square Theater, Horizon Theatre, London's the Old Vic Theatre, M Ensemble, Milwaukee Repertory Theater, Edinburgh Festival Fringe, American Blues Theater, and others. His awards include the Alliance Theater's Kendeda Graduate Playwriting Award, Chicago's Black Excellence Award, the Black Theatre Alliance Award, and the American Theatre Critics Association's Osborn Award. His play You're Invited appeared in The Best American Short Plays 2010-2011. His work has been developed at the Fremont Centre Theatre, Premiere Stages, and Penumbra Theatre. He is an alum of Carnegie Mellon University, New York University's Tisch School of the Arts, The Juilliard School, and is a former member of Primary Stages' Dorothy Strelsin New American Writers Group. He is an artistic affiliate with American Blues Theater and Congo Square Theatre, and is a Core Writer of the Playwright's Center. He currently teaches playwriting at the University of Kansas.
Eric Coble was born in Edinburgh, Scotland and raised on the Navajo and Ute reservations in New Mexico and Colorado. His plays and musicals have been produced on Broadway (Tony- and Pulitzer-nominated The Velocity of Autumn, starring Estelle Parsons and Stephen Spinella, directed by Molly Smith), Off-Broadway (Bright Ideas, directed by John Rando), in Disney Theme Parks (Jedi Training: Trials of the Temple), in all fifty states of the U.S., and on several continents, including productions at Manhattan Class Company, The Kennedy Center, Playwrights Horizons, Actors Theatre of Louisville Humana Festival, Denver Center Theatre Company, Arena Stage, South Coast Rep, Cleveland Play House, Alliance Theatre, ACT (Seattle), New York and Edinburgh Fringe Festivals, Habima Theatre (Israel), Pentacion Productions (Spain), Teatr Polski (Poland), Orange Row (Mexico), and the Contemporary American Theatre Festival (U.S.). Awards include two AATE Distinguished Play Awards for Best Adaptation, an Emmy nomination, the Chorpenning Playwriting Award for Body of Work, the AT&T Onstage Award, National Theatre Conference Playwriting Award, an NEA Playwright in Residence Grant, a TCG Extended Collaboration Grant, the Cleveland Arts Prize, two Cuyahoga Arts and Culture Fellowships, and four Ohio Arts Council Individual Excellence Grants. Twenty-seven of Mr. Coble's scripts have been published by Dramatists Play Service, Samuel French, Dramatic Publishing, Smith & Krause, Playscripts, and others. For more information visit www.ericcoble.com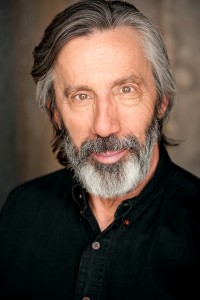 Frank Collison and his wife Laura Gardner are excited to be here for their thirteenth year and to once again teach the Monologue Workshop. Frank was born into the theatre. At four months, he appeared in the role of a baby at a tent theatre in Granville, Ohio. His mother directed him in his first non-crying role, the boy in William Saroyan's My Hearts in the Highlands. His father, John Collison, was an actor and playwright. Frank briefly flirted with the idea of becoming an archaeologist because he liked to dig up things but after seeing his father in The Diary of Anne Frank, he decided he wanted to be an actor. He earned his BA in theatre at San Francisco State University where he performed street theatre and helped establish Pinecrest Theatre in the Sierra Nevada. He trained at the American Conservatory Theatre and then went on to earn an MFA in acting at UC San Diego. Appearing in over 150 stage productions, Frank has worked Off-Broadway, with the New Jersey Shakespeare Festival, Denver Center Theatre Company and Pacific Conservatory of the Performing Arts. He once toured 39,000 miles in nine months with Chamber Repertory Theatre of Boston. In Los Angeles, Frank has acted in productions at the Bilingual Foundation of the Arts, Ensemble Studio Theatre, Los Angeles Theatre Company, Rogue Machine, The Road Theatre Company and Pacific Resident Theatre where he is a founding member. The LA Weekly honored his performance as Mr. Peachum in PRT's The Beggars' Opera as best supporting actor. Frank funds his theatre habit by working in film, television, and voice-over. Most recently, Frank guest starred as a forensic pathologist on Proven Innocent. He is sometimes approached by people on the street who ask, "What have I seen you in?" It's usually O Brother, Where Art Thou?, Twin Peaks or Dr. Quinn, Medicine Woman. Contact Frank at www.frankcollison.com
Ben Corbett returns to the Valdez Last Frontier Theatre Conference as an actor, teacher, and vocal coach for his fifth year. He is a Designated Linklater Voice Teacher (Shakespeare & Co. 2012) and Certified Colaianni Speech Instructor (January 2019). He teaches Kristin Linklater's vocal progression, phonetics and accents using Louis Colaianni's Phonetic Pillows, and Uta Hagen's approach to acting at the University of Arkansas. He has also served on the faculties of Independence Community College/William Inge Center for the Arts, Oklahoma City University, and Appalachian State University. He recently conducted a voice residency at the University of Kansas. His professional vocal coaching credits include the Hollywood Fringe Festival, Shakespeare Dallas, CityRep, the William Inge Theatre Festival, Nashville Shakespeare Festival, Oklahoma Shakespeare in the Park, Barter Theatre, Burning Coal Theatre Company, Bare Theatre, and Shakespeare Santa Cruz. Ben's professional acting credits include two-and-a-half years as resident actor at Barter Theatre, additional roles at the William Inge Theatre Festival, City Rep, Blowing Rock Stage Co., Burning Coal Theatre Co., Light Opera Oklahoma, Shakespeare & Co., North Carolina Shakespeare Festival, Three Rivers Shakespeare Festival, and Shakespeare Festival of Dallas. He is a proud member of Actor's Equity, and is an Associate Editor for Arkansas and Oklahoma for the International Dialects of English Archive.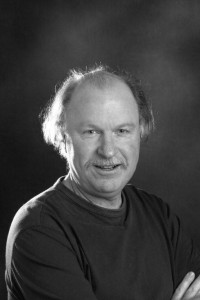 Timothy Daly is one of Australia's most internationally-produced playwrights, with a string of national and international productions to his credit. Actors such as Academy-Award winners Cate Blanchett and Geoffrey Rush have appeared in his plays. His play Derrida In Love was written expressly for the 2011 & 2013 Academy Award nominee Jacki Weaver, which she performed in a sold-out production in Sydney. His play Kafka Dances has won over a dozen national and international awards since its première, and is the most internationally-performed Australian play of all time. Its most recent production was in February-March 2015 at Theatre Grybowski in Warsaw, Poland. Timothy Daly's play Richard III (ou presque) premiered at the 2011 Festival of Avignon, followed by a season in Paris in October to November, 2012. His play The Man in the Attic was awarded Australia's most prestigious award for a new play, the Patrick White Playwrights' Award. It received a Paris season in Feb, 2012, and was performed in a sold-out season at the 2013 Festival of Avignon, the third of Timothy Daly's plays to be performed at France's most prestigious theatre festival. The production was invited back to the 2015 Avignon Festival, and made its Italian premiere in December, 2015. Timothy Daly is the 2013 recipient of a Paris Studio Residency Award by the Australia Council for the Arts. He advises on over 100 scripts and productions a year. His book 21st Century Playwriting has just been published by Smith & Kraus, New York. Timothy Daly is represented by Victoria Wisdom and her Los Angeles-based management and production company.
Danielle Dresden, playwright, actor, and residency artist, is producing
artistic director of TAPIT/new works Ensemble Theater, which she co-founded in 1985 in Madison, Wisconsin. She is the author of 37 plays performed across the United States and abroad. By the time you read this, her newest play, Fish Fry: Comedy, Opera, and a Secret Recipe, will have premiered at the TAPIT/new works Studio Theater in Madison. Hopefully. Other recent works include Typhoid Mary, Patient Zero… and the M Factor (2017), Ben Franklin & Baron von Steuben vs. the Paine County School Board (2016), and Work the Act (2015), performed on college campuses, storefront theaters, and showcased at the Arts Midwest Conference. Other recent productions include Convenience, a site-specific immersive collaboration with Fresco Opera Theatre and Source Code: Candide, at Horse Trade Theater Group's #DRAFTSNYC in New York City, both in 2014, and Now What, a comedy about apocalyptic thinking (with zombies, of course!), with New World Performance Lab in Akron, Ohio, in 2013. Take Care (2012) premiered in northern Wisconsin and toured all the way to the Last Frontier Theatre Conference. Her works for young audiences include Bullying: The Musical (2011), The Food Connection: A BB Broccoli and Sweet Potato Adventure (2010) and three adventures for Geraldine Hairspray, the Tap-Dancing Detective and Lula Mae, the travel-loving truck driver; Mystery of the Missing Word (2000), The Mirror in the Lake (1994), and Truckin' Taps & the Mystery Maps (1990). Playwriting awards include a Wisconsin Arts Board Literary Arts Fellowship, semi-finalist for the 2014 Shakespeare's Sister Fellowship, Council for Wisconsin Writers Drama Awards in 2001, 2003 and 2006, and finalist for the Yukon Pacific New Play Award in 1999. She devotes considerable time to residencies and teaching, helping youth from disadvantaged backgrounds, older adults in skilled nursing facilities, and youth with disabilities connect with theater and the arts. She is a Kennedy Center-trained teaching artist with Madison's Overture Center, served as the Guest Artist for the Blaine Quarnstrom Playwright Series at the University of Southern Mississippi in January 2016, and, through the Wisconsin Humanities Council, she co-presented This Is a Real Job, a presentation about the lives of working artists, across Wisconsin. She is a member of the Dramatists Guild and serves on the Barrymore Theater Board of Directors and the Bolz Center for Arts Administration Advisory Board.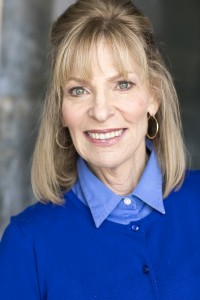 Laura Gardner is delighted to return for her thirteenth year as a Featured Artist. She was nominated for Best Supporting Actress by the LA Weekly for her performance in Fighting Words, which opened at the Celtic Arts Center in Los Angeles and then transferred to the Millennium Center in Wales. She was also nominated for an ADA Best Actress for Idle Wheels at The Road Theatre, by Alaska writer/actor James Morrison. Laura appeared on Broadway in Smile. Her Off-Broadway credits include The Cocktail Hour with Nancy Marchand and Bruce Davison, Other People's Money, and Welded, directed by Jose Quintero. She toured nationally with Showboat, Doonesbury, Oliver, and May Fair Lady. Her extensive regional credits include the Arena Stage, Huntington Theatre, Cleveland Playhouse, McCarter Theatre, and the North Carolina Shakespeare Festival. LA credits include The Road Theatre, The Rogue Machine, Pasadena Playhouse, Will Geer Botanicum, Westwood Playhouse, Greenway Court, Tiffany Theatre, Fountain Theatre, Deaf West, Road and Sacred Fools. Some of her TV and film credits include Seal Team, Animal Kingdom, The Romanoffs, Doubt, Outcast, Scandal, Fresh Off the Boat, Secrets and Lies, Criminal Minds, Castle, Law and Order LA, Torchwood, The Forgotten, Crash, ER, Close to Home, and The West Wing. You may have seen Laura and Frank recurring on the NBC hit My Name is Earl. Laura also shot the pilot Shredd, as Jason Lee's rather wacky mother. Laura trained at Boston University, Rutgers, and HB Studio, where she studied with Uta Hagen, Carol Rosenfeld, and Ken McMillan. She is on the faculty of The Howard Fine Acting Studio, known as one of the best professional acting schools in LA, and in Australia, and teaches her 'Authenticity Workshop' across the country and abroad. www.lauragardner.org
Megan Skye Hale is a classically trained actor and devising director working in Shakespearean and wordless theatre. Her company Speculative Drama, based in Portland, Oregon, explores the intersection of classic theatre and unconventional storytelling with wordless "plays in movement" based on lesser-known fairy tales, and immersive Shakespearean productions. Megan studied at the London Academy for Music and Dramatic Arts and has more than ten years of learning and directing experience with Speculative Drama, Mark Bell (LAMDA), and renowned movement performers and directors Carol Triffle and Jerry Mouawad (Imago Theatre). As an actor, Megan has a deep passion for fully embodied work, bringing that sensibility into both movement-focused productions and more traditional acting roles. She performs in movement-based productions each spring with Speculative Drama and regularly acts for Lecoq-influenced Portland-based Imago Theatre. Past productions include contemporary and classical work with companies such as Theatre Vertigo, Readers' Theatre Repertory, and Shaking The Tree. Megan's teaching credits include coaching for multi-disciplinary narrative circus troupe Prismagic Events, directing and devising for trapeze and contortionist Meg Russell and movement actors depicting Hades and Persephone for Myrrh Larsen's Song Sagas, private coaching resident artists at The Steep and Thorny Way to Heaven, and movement workshops for ghosts in conjunction with monthly rock event SEANCE. Megan offers classes and private coaching in movement, physical storytelling, character, and Lecoq and Laban styles. As a Valdez native, Megan is extremely excited to be back at the Conference to share her experiences and work in physical theatre with you all!
James Hindman's off-Broadway credits include Popcorn Falls ('Top Twenty Theatrical Moments of 2018', Pub. Samuel French), Pete'n'Keely (Outer Critics Award nomination, two Drama Desk nominations, Pub. Samuel French), The Audience (Transport Group, Drama Desk nomination), Being Audrey (Transport Group, NEA Grant recipient), The Bikinis (Long Wharf, Goodspeed Musicals), Multiple Family Dwelling (New Jersey Rep, Chosen Top 10 New Jersey Productions of 2017), The Gorges Motel (NYFringe Festival 2016, Pub. DPS), Point of Intersection (The Best Ten-Minute Plays 2018, Smith and Krause), Bailey's College Fund (Best Monologues 2019, Applause Books), The Drama Department (2nd Stage Reading, Terrence McNally Award finalist, Pub. DPC), A Chirstmas Survival Guide (Pub. Samuel French); Heaven Help Us (Denver Center, Carbonell Award nom.), One Christmas Eve at the Evergreen Mall (NYFringe Festival 2018), and his solo show, What Doesn't Kill You (Emerging Artists, Riverbank Theatre). Upcoming productions include Batting Zero (Mile Square Theatre) and The Pin-Up Girls (Casa Manana Theatre). He is a member of the Dramatist Guild of America and The Protagonist Union, and the owner of Miracle Or 2 Productions. As a performer: Oceans 8, The Good Fight, Marvel's Iron Fist, The Americans, recurring role on Steven Spielberg's Public Morals, Madam Secretary, Person of Interest, Hostages, House Of Cards, Henry's Crime, The Sopranos, Law and Order, SVU, CI, Rescue Me, and The Blacklist. Broadway and tours: Mary Poppins, The Scarlet Pimpernel, 1776, City of Angels, A Grand Night for Singing, Once Upon a Mattress, Falsettos, and Dancing at Lughnasa. This summer, James will be teaching a two-week playwriting workshop at Art Workshop International in Assisi, Italy. July 26 – August 8. Visit www.artworkshopintl.com For more information.
Michael Hood recently retired after twenty years as Dean of the College of Fine Arts at Indiana University of Pennsylvania. Prior to his service at IUP, he was professor of theatre at UAA for 22 years where he chaired the department of Theatre and Dance and served as Associate Dean of the College of Fine Arts. He was awarded the President's Award of the Northwest Drama Conference in 1994, and received the UAA Alumni Award for Distinguished Teaching in 1998. Six of his productions have won regional recognition from the KC/ACTF, most recently The Gentleman Dancing Master in 2012. Michael has worked professionally on stage, in film, on radio and television, and has twice directed professionally in the Russian Far East. His production of True West, mounted in Yuzhno-Sahkalinsk in 1994, later traveled to Moscow where it played the new stage at the Moscow Art Theatre. It also played at the Conference in 1996. In 1997, his UAA production of A Piece of My Heart was performed by invitation at the PODIUM Festival in Moscow. He has directed for IUP and for Unseam'd Shakespeare Company in Pittsburgh (Othello Noir, 2006; Macbeth 3, 2009, The Tempest, or the Enchanted Isle, 2013). Most recently he directed She Kills Monsters at the University of Mississippi. An SAFD certified teacher of stage combat, in addition to classes and workshops in this country, Hood has taught unarmed combat workshops in Russia, China, and Indonesia. He served as President of the Northwest Drama Conference and as a Board member of the International Council of Fine Arts Deans. He currently serves as Past-President and Board Member for the National Theater Conference. In 2015 he was inducted as a fellow in the College of Fellows of the American Theatre.
Arlene Hutton is an alumna of New Dramatists and member of Ensemble Studio Theatre, New Circle Repertory, and the Dramatists Guild. Her plays have received development at the New Harmony Project, the Lark, The Barrow Group, and London's Orange Tree Theatre. Hutton is best known for The Nibroc Trilogy, which includes Last Train to Nibroc (Drama League Best Play nomination), See Rock City (Spirit of America Award), and Gulf View Drive (L.A. Weekly, Ovation Award nominations), all published by Dramatist Play Service and recently seen in award-winning revivals in Chicago, Washington, D.C, and at Rubicon Theatre (2018 Ovation Award for Best Production: Gulf View Drive) Her plays have been presented Off- and Off-Off-Broadway and at theatres across the U.S., in London, Edinburgh, and throughout the world. Other works by Hutton include Letters to Sala, I Dream Before I Take the Stand, Three Sisters Brontë, As It Is In Heaven, Running, Vacuum, and Happy Worst Day Ever (commissioned by Cincinnati Playhouse and winner of the Macy's New Play Prize). Twice named a Tennessee Williams Fellow at the University of the South, Hutton is a three-time winner of the Samuel French Short Play Festival, eight-time finalist for the Heideman Award at Actors Theatre of Louisville, finalist for the Francesca Primus Prize and recipient of the Lippmann Award, the Calloway Award, an EST/Sloan Commission for Maria Sibylla, a NYSCA/NYFA Artist Fellowship and a Fellowship from the South Carolina Arts Commission. Residencies include the Australian National Playwrights Conference, Blue Mountain Center, Greenville Center Stage New Play Festival, MacDowell Colony, SPACE at Ryder Farm, VCCA, Western Carolina University, William Inge Center and Yaddo. Her play for teens, Kissed the Girls and Made Them Cry, premiered in Edinburgh in 2015 and is published by Playscripts. Two of her plays have been recorded for Playing On Air podcast: Last Train to Nibroc, (scene one) with Mamie Gummer & Gregg Mozgala, directed by John Rando, and Closing Costs, directed by Gaye Taylor Upchurch, featuring Amy Ryan and Michael Stuhlbarg. She is honored to be the first playwright commissioned by The Big Bridge Theatre Consortium, a group of university theatre departments across the country committed to developing new plays dedicated to peace and interfaith dialogue. Hutton has taught at the Sewanee Writers Conference, Fordham University and the College of Charleston. She is on the faculty of the Sewanee School of Letters and currently teaches playwriting at The Barrow Group in New York City. Later this summer she will be teaching a playwriting workshop for Arts Workshop International in Assisi, Italy. www.arlenehutton.com
Arthur M. Jolly (he, him) is hiding behind his mustache for a ninth straight year at the Conference. A former stuntman, reptile wrangler, and helicopter pilot, Jolly has been writing full time since 2006. Last year, he successfully navigated the transition from featured artist (2016, 2017) to Lab playwright with The Lady Demands Satisfaction, which was nominated for a Jeff Award for the Chicago premiere by Babes With Blades Theatre; was produced in Los Angeles at the Loft Ensemble Theatre; and is scheduled for productions at the College of Charleston this September and the Gulfshore Playhouse in February 2020. This year he is thrilled to be back as a panelist, and promises to read all the plays at least twice. Previous Conference evening performances include A Gulag Mouse by Tosspot Productions, and A Very Modern Marriage by Owl & Cat Theatre. His most recent publication is the short play Ashes – a ghost story for five teenagers. Jolly is a three time Joining Sword and Pen winner, winner of the Todd McNerney National Playwriting Award, and a finalist for the Woodward/Newman Drama Award. As a screenwriter, he was recognized by the Academy of Motion Picture Arts and Sciences with a Nicholl Fellowship in Screenwriting, a Hammond House International Literary Prize for a Screenplay, and is the writer of Where We Disappear, a feature based on his play A Gulag Mouse, scheduled to hit the festival circuit this year, and the short films Eight Ball, and Childish Things, starring longtime conference faves Frank Collison and Laura Gardner. He is a member of the WGA caucus, The Alliance of Los Angeles Playwrights, and The Dramatists Guild; repped by Brant Rose Agency. More at www.arthurjolly.com
Barclay Kopchak ferries over from the off-road fishing community of Cordova for an annual infusion of inventive energy and to provide the dramatic perspective of the Unorganized Borough retired fishwife demographic. She is president of the local theater group Stage of the Tide and has most recently produced and directed Arsenic and Old Lace, The Man Who Came to Dinner, Our Town, and Baby with the Bathwater. She has appeared as Queen Agravain (Once Upon a Mattress), Teddy Roosevelt (Simply Bully!), and Hazel (Radio Gals), among other roles. This Conference has also inspired her to present new works including Arlene Hutton's As It Is in Heaven (Hannah) and Kieran Lynn's Incident at the Border (director). Retired from 32 years teaching for Prince William Sound College she now develops Native heritage-themed curricula for the Chugach region and plays a ridiculous amount of Scrabble.
Rob Lecrone helped clean up the Prince William Sound following the Exxon Valdez oil spill and once enjoyed bear stew made from the bear that almost ate him. Lecrone, originally from Anchorage, is a Los Angeles based actor, teacher, and perpetual student who is excited to be returning to Valdez for his tenth conference. He has been immersed for the past two years in a 3-year Master of Fine Arts program in Acting in Television, Film, and Theatre at Cal State LA where he has trained in Fitzmaurice Voicework, the new Barrantes system of Extended Vocal Range, Lecoq, countertechnique, unarmed and knife fighting, and Mary Overlie's Viewpoints, among other things. For his culminating project next year, Rob has championed Cal State LA to include Bloodless by Conference playwright Nicholas Walker Herbert in its official season, with Rob playing the role of Saul. Rob has previously trained in LA at the Howard Fine Acting Studio and the Upright Citizens Brigade, and he took Hagen Teacher Training at HB Studios in New York. Rob is a member of Sacred Fools Theatre Company where he still occasionally gets to play despite being in school. He is also proud to be associated with Laughter for a Change which brings improv performances to patients and parents at Children's Hospital Los Angeles. Rob has taught in Anchorage at TBA Theatre, Anchorage Community Theatre, Midnight Sun Performing Arts, and as a substitute in the Anchorage School District. In LA, he has assisted Laura Gardner with workshops several times, including once for a segment on A&E's Born This Way, and he is a teaching assistant at Cal State LA as part of their teacher training program. This will be Lecrone's fifth year hosting the nightly Fringe and his fourth year as a coach in the Monologue Workshop. He looks forward to seeing old conference friends and making new ones.
Padraic Lillis is the Founding Artistic Director of The Farm Theater. This past fall, he was The Humana Visiting Scholar and Artist in Residence at Centre College. His plays are published with Dramatists Play Services and his solo show Hope You Get To Eleven or What are we going to do about Sally? was awarded Outstanding Solo show at the Planet Connections Festivity. Other awards include: New York Innovative Theatre Outstanding Director for Lindsay Joy's play Rise and Fall of a Teenage Cyberqueen; NY International Fringe Festival's Overall Excellence in directing for Lee Kaplan's Bully, and Best Short film at the Milan International Film Festival for his film Hand Over Hand which he wrote and directed. Padraic has presented on behalf of The Farm Theater and their College Collaboration Project at the Kennedy Center American College Theatre Festival, South East Theatre Conference, and the Mid-American Theatre Festival. He co-hosts The Farm Theater's Bullpen Sessions, a podcast, that talks with working theater artists for early career artists or anyone interested about building a career in the arts. He has taught with NYU's Department of Dramatic Writing, is the resident dramaturg for Compass Needle, a member of the LAByrinth Theater Company, and a lifelong Yankee fan.
Cassandra Medley's most recently produced plays include Cell, Adult Center Theater, Hood River, Oregon; Cell, the online production for Playing On Air Website 2018; Cell, Calavera Theatre, Dallas, Texas; Take My Advice, 2017; Survive, 2017; Cell, the full-length, Molelo Theater-San Diego, California, 2015, American Slavery Project, 2012-13, NYC; Cell, the one act, Ensemble Studio Theatre Marathon 2011; Daughter, Ensemble Studio Theatre Marathon 2009; Noon Day Sun, August, 2008, Diverse City Theatre Company—Theatre Row, New York City; and Relativity, a commission from the Alfred P. Sloan Foundation, Ensemble Studio Theatre, 2004. Relativity has been produced by Kuntu Rep. of Pittsburg, Southern Rep. of New Orleans, 2007, the Ensemble Studio Theatre, May, 2006, the St. Louis Black Repertory Theatre –February, 2006, and the Magic Theatre in San Francisco in June, 2004. Cell is published by Dramatists Play Service in Outstanding One-Act Plays 2012. Daughter published by Broadway Play Publishing, 2012. Relativity won the 2006 Audelco August Wilson Playwriting Award and was featured on Science Friday, National Public Radio, and is published by Broadway Play Publishing. Relativity was featured in online radio broadcast of the play, Los Angeles Repertory Theatre in February, 2008. Noon Day Sun was nominated for the 2008 August Wilson Playwriting Award. Noon Day Sun is published by Broadway Play Publishing, Marathon 2004-06. Ms. Medley has also the received the 2004 Going to the River Writers Life Achievement Award, 2002 Ensemble Studio Theatre 25th Anniversary Award for Theatre Excellence, the 2001 Theatrefest Regional Playwriting Award for Best Play, the 1995 New Professional Theatre Award, and the 1995 Marilyn Simpson Award. She was a 1989 finalist for the Susan Smith Blackburn Award in Playwriting, and won the 1990 National Endowment for the Arts Playwright Award. She was 1986 recipient of the New York Foundation for the Arts Grant and a New York State Council on the Arts Grant for 1987. She teaches playwriting at Sarah Lawrence College, has taught at New York University, and has also served as guest artist at Columbia University, the University of Iowa Playwrights Workshop and Seattle University. Cassandra worked as a staff writer for ABC Television: One Life to Live – 1995-97. She is a playwright member of the Ensemble Studio Theatre, and New River Dramatists, and the Dramatists Guild
Schatzie Schaefers is an Alaskan writer whose plays have been produced in New York City, San Francisco, St. Paul, Toledo, New Jersey, Western Connecticut University, Detroit, Ft. Lauderdale, Boca Raton, and most recently at Theatre Roulette's MadLab in Columbus, Ohio. In Alaska at Perseverance Theatre, Cyrano's, Out North, Anchorage Community Theatre, UAA, West Anchorage High School, Prince William Sound College, Last Frontier Theatre Conference and TBA Theatre. Her play Spikes received its world premiere at Cyrano's in April of 2018, and her new murder mystery, Silver Thaw, had its world premiere at Anchorage Community Theatre in September of 2017. Member of Blue Roses (NYC), Dramatists Guild of America, and Featured Artist at the Last Frontier Theatre Conference. Schatzie serves as General Manager of Cyrano's Theatre. She also graces many bars and festival stages in Alaska as the lead singer of Agents of Karma and the jazz trio Sax Drive.
Tom Souhrada's Broadway and National Tours include Mary Poppins, Kinky Boots, Evita, My Fair Lady, The King & I, and The Boy Friend (Directed by Julie Andrews). Off-Broadway includes Popcorn Falls (Davenport Theatre), Desperate Measures (New World Stages) Liberty (Theatre 80), Clinton (NYMF), The Kid Who Would Be Pope (Ars Nova), Mardi Gras/The Last Word (York Theatre), Broken Hands (NY Fringe Festival Award of Excellence), Women on the Verge of HRT, The Mystery of Irma Vep, and Tony and Tina's Wedding. Regional credits include My Fair Lady (Riverside Theatre), Peter and the Starcatcher, (Weston Playhouse), Twelve Angry Men (Engeman), Sweeney Todd (Cincinnati Playhouse), Beauty and the Beast (Gateway), Young Frankenstein (Ogunquit), Most Happy Fella (St Louis Rep), Mary Poppins (Arkansas Rep), Urinetown (Geva), and King of Hearts (Goodspeed Playhouse). He is a graduate of NYU/Tisch School of the Arts. IG: tsouhrada.
Eleanore Speert is founder and President of Speert Publishing which offers self-publishing services expressly for playwrights. Her short play The History of Me was produced by Actors Theatre of Louisville. Her full-length play Peripheral Vision was produced in New York by I.C.A.N.I. productions. Her short play Quartet Nights or the Last Good Time We Had is published by Penguin Books, and Heinemann has published a portion of her play, Madagascar Butterfly. She served on the Board of Directors of Schoharie Creek Players in Lexington, New York, for seven years. She also served as a judge for the Princess Grace Playwriting Awards, administered by New Dramatists. For 14 years, she has been an Adjudicator for FutureFest, a yearly festival of new play highlighting six new writers, sponsored by The Dayton Playhouse, in Dayton, Ohio. She was the Publications Director at Dramatists Play Service for ten years, working with well-known authors as well as soon-to-be discovered authors to publish over 600 acting editions. Prior to her position at Dramatists Play Service, she held assistant production positions with Lifetime Productions, Current Trend Productions, Twentieth Century Fox, and Universal Studio Productions. Since 2001, Eleanore has served as the Buyer at The Drama Book Shop, one of the oldest independent bookshops in the country, and one of a handful of bookshops dedicated to the performing arts. She is also Senior Copy Editor at Broadway Play Publishing, and is currently working as an Archivist on a project with Dramatists Play Service.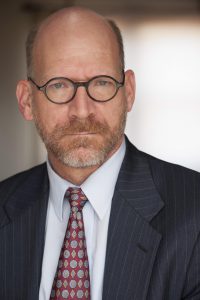 Ron West happily returned to Portland Center Stage last year and directed Twist Your Dickens, a show he has staged 5 times and appeared in 4 times (once as an emergency understudy). His adaptation of the Taming of the Shrew at Chicago Shakespeare was nominated for a Jeff Award. In the past year he directed his musical deLEARious at The Open Fist Theater in LA, his play Christmas Day Job at the Second City Hollywood, and the world premiere staged reading of Catherine Butterfield's Top of the World. He bats right and throws right, and is a proud member of the Stage Directors and Choreographers Society. The Open Fist Theater will produce his adaptation of Neil Simon's Musical Fools in 2019.
Described as "a theatrical Swiss Army knife," Carrie Yanagawa is a multidisciplinary theatre artist whose direction and scenic designs have been hailed as "marvelous" by Anchorage Daily News and "no less than perfect" by F Magazine. Carrie has recently completed a year-long resident scenic design contract with Anchorage Opera for their "Through the Eyes of Women" season, which sought out and employed all-female teams of directors and designers for all productions. She has served as the resident scenic charge artist for AO for the last decade and is a proud company member of Anchorage's critically acclaimed TossPot Productions. Carrie is honored to be asked to return to Valdez as director of the Ten-Minute Play Slam. Thirty short plays and twenty-four extremely brave playwrights have taken to the Civic Center stage under her direction for the VLFTC's annual Saturday event. Other selected recent directing credits for new plays include: Kevin Armento's Good Men Wanted (TossPot Productions), portions of Schatzie Schaefers' Fourplay: Four Short Plays by Alaskans franchise (Three Wise Moose), and countless short plays for the Alaska Overnighters. Recent scenic designs seen on the VLFTC stage include: Good Men Wanted and Arthur M. Jolly's A Gulag Mouse (TossPot Productions). Recent scenic design credits for opera include: La Bohème, An American Dream, H.M.S. Pinafore, Don Pasquale, The Mikado, Mozart & Salieri, The Impresario, and La cambiale di matrimonio (AO). Selected recent regional scenic painting credits include numerous productions with Juneau's Perseverance Theatre, Bermuda's Earl Cameron Theatre, and London's National Theatre. For more information about Carrie, please visit www.carrieyanagawa.com.
To see who was with us in the past, check out our previous programs.