As artists are confirmed for the 2018 Conference, they will be added here.
The following artists are currently confirmed.
Carrie Baker is an Associate Professor (performance) and Chair of the Department Theatre & Film at the University of Alaska Fairbanks. She is a member of Actor's Equity Association (AEA), Screen Actors Guild- American Federation of Television and Radio Artists (SAG-AFTRA), and a founding company member of New York City's Coyote REP. New York Theatre credits include: New Age Classics, New Perspectives Theatre Company, NYU Festival of New Works, Manhattan Theatre Source, and Coyote REP. Regional Theatre credits include: Utah Shakespearean Festival, Irvine Barclay Theatre, Summer Repertory Theatre, Washington Shakespeare Company, Potomac Theatre Project, Washington Stage Guild, and Fairbanks Shakespeare Theatre. TV: Guiding Light, Ed, and commercial voiceovers. Film: Mining for Ruby, alaskaLand, The Messenger, Chronic Town (Sundance 2008), Eat Me, and various industrial films. Directing credits include Five Women Wearing the Same Dress, Stop Kiss, Speech & Debate, How I Learned to Drive, The Laramie Project, Three Days of Rain, The Two Gentlemen of Verona  (Theatre UAF); The Taming of the Shrew (Fairbanks Shakespeare Theatre); Turandot (Fairbanks Symphony Orchestra); The Telephone, Verdi & the Bard (Opera Fairbanks); and DIVE (Middlebury College). Carrie has also served as Vocal Coach and Stage Combat Choreographer on many productions. She has taught acting at Middlebury College, University of California Irvine, Utah Shakespeare Festival, Bethesda Academy of Performing Arts, Washington Shakespeare Company, and Northfield Mount Hermon School. Carrie is on the Relativity School's (Los Angeles) Program Advisory Committee, the Last Frontier Theatre Conference's National Advisory Board, and Fairbanks Shakespeare Theatre's Advisory Board. Carrie holds a BA in Theatre and English from Middlebury College and an MFA in Acting from the University of California, Irvine.
Ryan Buen is an Anchorage-based actor, director, playwright, and producer. He holds a BA in Theatre from the University of Alaska Anchorage, and his Master's in Acting from the Royal Birmingham Conservatoire in England. He has worked with numerous theatre companies in Alaska, including Blue Chair Productions (of which he is the co-founder), TBA Theatre, Three Wise Moose, Cyrano's, UAA Theatre, Anchorage Opera, ACT, TossPot Productions, Out North, and PWSC. His most recent credits come as the director of Qui Nguyen's She Kills Monsters (Cyrano's), Teresa Rebeck's Seminar (Blue Chair Productions), and Diane Grant's The Wind in the Willows (TBA Theatre). Conference audiences will be most familiar with him for his recent portrayal of Roland in Nick Payne's Constellations (Blue Chair Productions) from last year's evening shows, and his years of service as a staff member of the Conference. This year he will be performing the role of Joseph Goebbels in Jacob Marx Rice's Leni and Joseph (TBA Theatre). He has been a reader in the Play Lab for fourteen years, performed in numerous evening performances, and even had three plays read in the lab. Ryan has served as assistant to the Conference Coordinator for over ten years, and has taken over as casting director for the Conference for the past three. He has served in nearly every facet possible for this event and is excited to tackle the new challenge of Play Lab Coordinator. Ryan is committed to continuing to give the best experience possible to all playwrights, actors, and panelists that give us the privilege of presenting their art.
Bostin Christopher is excited to return "home" after missing last year's Conference. Currently splitting his time between Juneau, Alaska, and Richmond, Virginia, Bostin has been involved in new play development through his work with a variety of organizations including: Great Plains Theatre Conference (GPTC), William Inge Center for the Arts, NYSF/Public Theatre's New Work Now!, Manhattan Theatre Club, Theatre for the New City, Moving Arts, Perseverance Theatre, Northwest Playwrights Alliance, and the Seattle Rep. He currently serves as the Director of New Play Development at Cadence Theatre in Partnership with Virginia Repertory Theatre. Bostin has been the recipient of a Theatre Communications Group (TCG) Continuing Education Grant where he explored new play development models at various and serves as an Ambassador-at-Large with the National New Play Network (NNPN), as well as serving on this Conference's National Advisory Board. Bostin holds the appointment of Senior Acting Teacher at Virginia Commonwealth University where he teaches courses in Acting for Camera, the Business of Theatre, Audition Technique, New Play Development, and others. Previously, he held the position of Artistic Associate at Perseverance Theatre (Alaska) where he worked on new play development commissioning new plays, helping to produce at least one new play each season, and directed the world premiere of Arlitia Jones' Rush at Everlasting. He has been attending the Conference since its early years and for three years he was the coordinator of the Fringe Festival. Recent credits include Pastor Paul in The Christians (Cadence Theatre) and the world premiere of River Ditty with his favorite character name ever: Atticus Dye (Virginia Rep). Other acting credits include new plays Off-Broadway (Kit Marlowe, Ice Island) and film work including Unbreakable, Otis, Scorpion King 3, and In My Pocket. His complete mess of a website can be found at http://bostin.xyz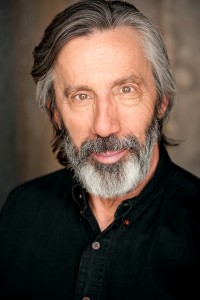 Frank Collison and his wife Laura Gardner are excited to be here for their twelfth year and to once again teach the Monologue Workshop. Frank was born into the theatre. At four months, he appeared in the role of a baby at a tent theatre in Granville, Ohio. His mother directed him in his first non-crying role, the boy in William Saroyan's My Hearts in the Highlands. His father, John Collison, was an actor and playwright. At the one hundredth anniversary of Abraham Lincoln's first inauguration, Frank played Willie Lincoln when his father re-enacted Lincoln's inaugural address. After the ceremony, Frank and his father met the poet and Lincoln biographer, Carl Sandberg. Frank briefly flirted with the idea of becoming an archaeologist because he liked to dig up things but after seeing his father in The Diary Of Anne Frank, he decided he wanted to be an actor. He earned his BA in theatre at San Francisco State University where he performed street theatre and helped establish Pinecrest Theatre in the Sierra Nevada. He trained at the American Conservatory Theatre and then went on to earn an MFA in acting at UC San Diego. Appearing in over 150 stage productions, Frank has worked Off-Broadway, with the New Jersey Shakespeare Festival, Chamber Repertory Theatre in Boston, Denver Center Theatre Company and Pacific Conservatory of the Performing Arts. In Los Angeles, Frank has acted in productions at the Bilingual Foundation of the Arts, Ensemble Studio Theatre, Los Angeles Theatre Company, Rogue Machine, and Pacific Resident Theatre where he is a founding member. The LA Weekly honored his performance as Mr. Peachum in PRT's The Beggars' Opera as best supporting actor. Most recently, Frank appeared at Rogue Machine Theatre in the west coast premiere of Alexander Dinelaris' Still Life. Frank's funds his theatre career by working in film and television. He tends to play odd characters. He is sometimes approached by people on the street who ask, "What have I seen you in?"  It's usually O Brother, Where Art Thou?, Silicon Valley, or Dr. Quinn, Medicine Woman . Contact Frank at www.frankcollison.com 
Ben Corbett has served as both an actor and voice teacher at the Conference for the past four years. He is a Designated Linklater Voice Teacher (Shakespeare & Co. 2012). He teaches Uta Hagen's approach to acting, Kristin Linklater's vocal progression, and phonetics and accents using Louis Colaianni's Phonetic Pillows at the William Inge Center for the Arts. He is also a resident actor and director for the William Inge Theatre Festival. His professional vocal coaching credits include the Hollywood Fringe Festival, Shakespeare Dallas, City Rep, the William Inge Theatre Festival, Nashville Shakespeare Festival, Oklahoma Shakespeare in the Park, Barter Theatre, Burning Coal Theatre Company, Bare Theatre, and Shakespeare Santa Cruz. Ben's professional acting credits include two-and-a-half years as resident actor at Barter Theatre, additional roles at the William Inge Theatre Festival, City Rep, Blowing Rock Stage Co., Burning Coal Theatre Co., Light Opera Oklahoma, Shakespeare & Co., North Carolina Shakespeare Festival, Three Rivers Shakespeare Festival, and Shakespeare Festival of Dallas. He is a proud member of Actor's Equity, and is an Associate Editor for Oklahoma for the International Dialects of English Archive. He also teaches on behalf of the VASTA focus group at ATHE. He has launched his own voice practice, BenCorbettVoice.com, and welcomes private clients who wish to explore the possibility and power of their speaking voices.
Kia Corthron is the 2017 resident playwright of Chicago's Eclipse Theatre Company, which has produced three of her plays including the world premiere of Megastasis. She is a contributing writer of Anne Bogart/SITI Company's Steel Hammer (ATL/Humana, Brooklyn Academy of Music, world tour). Other plays: A Cool Dip in the Barren Saharan Crick (Playwrights Horizons co-production with The Play Company and the Culture Project), Trickle (EST Marathon), Moot the Messenger (ATL/Humana), Light Raise the Roof (New York Theatre Workshop), Snapshot Silhouette (Minneapolis' Children's Theatre), Slide Glide the Slippery Slope (ATL/Humana, Mark Taper Forum), The Venus de Milo Is Armed (Alabama Shakespeare Festival), Breath, Boom (London's Royal Court Theatre, Playwrights Horizons, Yale Repertory Theatre, Huntington Theatre), Force Continuum (Atlantic Theater Company), Splash Hatch on the E Going Down (New York Stage and Film, Baltimore's Center Stage, Yale Rep, London's Donmar Warehouse), Seeking the Genesis (Goodman Theatre, Manhattan Theatre Club), Digging Eleven (Hartford Stage Company), Wake Up Lou Riser (Delaware Theatre Company), Come Down Burning (American Place Theatre, Long Wharf Theatre), Cage Rhythm (Sightlines/The Point in the Bronx). For her body of work she has been awarded the Windham Campbell Prize for Drama, USArtists Jane Addams Fellowship, McKnight National Residency, Simon Great Plains Playwright Award (Honored Playwright), Otto Award for Political Theatre, Lee Reynolds Award. Also: Masterwork Productions Award, Columbia College/Goodman Theatre Fellowship, VCCA Wachtmeister Award, Barbara Barondess MacLean Foundation Award, AT&T On Stage Award, Daryl Roth Creative Spirit Award, Mark Taper Forum's Fadiman Award, NEA/TCG, Kennedy Center Fund, New Professional Theatre Playwriting Award, Callaway Award; and in television a Writers Guild Outstanding Drama Series Award and Edgar Award for The Wire. Her debut novel The Castle Cross the Magnet Carter was the winner of the 2016 Center for Fiction First Novel Prize. She serves on the Council of the Dramatists Guild, is a New Dramatists alumnus, and is a member of the Authors Guild.
Patti D'Beck is a long-time veteran of Broadway and regional theatre. Recent productions include the new Frank Wildhorn musical Mata Hari directed by Jeff Calhoun which opened in Seoul, Korea, and Saturday Night Fever, Phantom of the Opera, 9 to 5, Sister Act, and Ain't Misbehavin' at the Riverside Performing Arts Center. Her Broadway credits as Associate Choreographer, Supervisor, Dance Captain, and Actor include the original productions of Applause (Lauren Bacall), A Chorus Line,  Seesaw,  Pippin (Ben Vereen),  Evita,  The Will Roger's Follies, My One and Only  (Twiggy and Tommy Tune), The Best Little Whorehouse in Texas, and the Broadway revivals of Annie Get Your Gun (Bernadette Peters), Bells are Ringing (Faith Prince), and Grease! (Rosie O'Donnell, Lucy Lawless). She also choreographed the opening number for the 1997 Tony Awards and served as assistant or associate choreographer to Tommy Tune and Graciela Daniele on many productions. Other productions include the direction and choreography of A Chorus Line, Five Guys Named Moe, and the choreography for My Fair Lady, 42nd Street, Paint Your Wagon, and The Producers, at the Pioneer Theatre Company in Salt Lake City.  She also directed and choreographed Thoroughly Modern Millie, Guys and Dolls, White Christmas, and Mame for Virginia Repertory Theatre. Patti has directed and choreographed many stars including Bernadette Peters, Liza Minelli, Brooke Shields, Lucy Arnez, Reba McEntire, Keith Carradine, Sandy Duncan, Lucy Lawless and many more and collaborated with and/or assisted many Broadway directors and choreographers including Tommy Tune, Bob Fosse, Michael Bennett, Graciela Daniele, Hal Prince, and Ron Field. Patti taught at Virginia Commonwealth University, New York and Pace Universities and holds a BA in Mathematics and Performing Arts from NYU and a Masters from NYU.
Danielle Dresden, playwright, actor, and residency artist, is producing artistic director of TAPIT/new works Ensemble Theater, which she co-founded in 1985 in Madison, Wisconsin. She is the author of 36 plays performed across the United States and abroad. Most recently, Typhoid Mary, Patient Zero… and the M Factor premiered in Madison in 2017, with extensive outreach to nursing and public health students and a scheduled March 2018 performance at Edgewood College in Wisconsin. Ben Franklin & Baron von Steuben vs. the Paine County School Board premiered in Madison, and showcased at the Arts Midwest Conference in Milwaukee in 2016. Work the Act was featured in TAPIT/new works' 30th anniversary season in 2015. Other recent productions include Convenience, a site-specific immersive collaboration with Fresco Opera Theatre and Source Code: Candide, at Horse Trade Theater Group's #DRAFTSNYC in New York City, both in 2014, and Now What, a comedy about apocalyptic thinking (with zombies, of course!), with New World Performance Lab in Akron, Ohio, in 2013. Playwriting awards include a 2010 Wisconsin Arts Board Literary Arts Fellowship, semi-finalist for the 2014 Shakespeare's Sister Fellowship, Council for Wisconsin Writers Drama Awards in 2001, 2003 and 2006, and finalist for the Yukon Pacific New Play Award in 1999. She devotes considerable time to residencies and teaching, emphasizing making the arts accessible to everyone. She is a Kennedy Center-trained teaching artist with Madison's Overture Center, served as the Guest Artist for the Blaine Quarnstrom Playwright Series at the University of Southern Mississippi in January 2016, and, through the Wisconsin Humanities Council, she has co-presented This Is a Real Job, a presentation about the lives of working artists, across Wisconsin. She is a member of the Dramatists Guild and serves on the Barrymore Theater Board of Directors and the Bolz Center for Arts Administration Advisory Board.
Erma Duricko is the founder/Artistic Director of Blue Roses Productions, as well as an Artistic Associate for Circle East. Off-Broadway, she has directed at the Lion Theatre, Abingdon Theatre, The American Place; Off-Off Broadway at Neighborhood Playhouse, manhattan theatresource, LaMama, Goldberg Theatre, Ensemble Studio Theatre, Chasama, The Abingdon Theatre Complex, Baruch Center, The Drilling Company, Polaris North, Laurie Beecham Theater, and  Liberation Theatre; regionally at Arkansas Rep, William Inge Festival, White Birch, Sag Harbor, Pocono Playhouse, Long Wharf, Hartford Stage, Scranton Public, Fernwood, and others. Her recent career is devoted to directing and producing new American plays and the work of Tennessee Williams. She has conceived and directed Tennessee Williams compilations, including The Broken World of Tennessee Williams, Happy Birthday Mr. Williams, and Derelicts and Dreamers, as well as many of Williams' full-lengths and one-acts. She curates Blue Roses' NYC Tennessee Williams Birthday celebration. In honor of Williams 100th birthday, Erma was privileged to direct Camino Real for Cyrano's in Anchorage and Bus Stop in Independence, Kansas. She has helped to develop, produce, and/or direct hundreds of new plays by some of the country's most outstanding playwrights, including premieres by Tennessee Williams, Craig Lucas, Kara Corthron, Lanford Wilson, Annie Evans, Arlitia Jones, Lisa Humberston, John Yearley, Craig Pospisil and many, many others. She received Drama Critic Awards for outstanding direction, a Cervantes Grant, a Meredith Harless Visiting Artist Endowment, the Jerry Harper Service Award, and is the recipient of the Tennessee Williams Award for Outstanding Contributions Preserving, Promoting and Perpetuating the Work of Mr. Williams. In Europe for much of the past three years, she has taught classes for directors, coached professional actors, read new plays, advised for a major theatre company in Cork, Ireland, and directed for Hibernia Ensemble. Erma is thrilled to be a grandmother.
Kim Estes just received the Academy of Television Arts & Sciences Primetime Emmy Award for Outstanding Actor in a Short Form Comedy or Drama Series (2017) for Dicks. His television credits include Brooklyn 99, Hot Wet American Summer 10 Years Later, Pitch, The Real O'Neals, Secrets and Lies, Fresh off the Boat, Stalker, State of Affairs, Pretty Little Liars, The Matador, Rake, The Fosters, The Bridge, NCIS, How I Met Your Mother, Private Practice, Law & Order: LA, House, Dexter, The Closer, Hawthorne, Body of Proof, Cold Case, Criminal Minds, Numb3rs, and others. Kim has starred in many films, including Underdog (Ritchie Greer), Playing Beethoven (Catherine Shefski), Crossroad (Shervin Youssefian), Not 4 Sale and Each Other (both by Roger Melvin), Volcano Girl (Ashley Maria), Free Denmark (Ricardo Korda), and The Birthday Gift (Marie Tang). In addition, he has appeared in the films Five Hour Friends (produced by Ron Jackson), Viral, Breathing Room, The 400 (all produced by John Suits), and Save Me (directed by Jennifer Getzinger). His stage credits include the staged reading of Buried in the Night at The Blank Theatre, Private Eyes at the Little Fish Theatre, HellCab at the Lillian Theatre, Frankincense and Henry V at the Pacific Resident Theatre Company, Changes in the Mating Strategies of White People at the Lounge theatre (Nominated by NAACP for Best Actor 2014), and Treat Yourself Like Cary Grant (Nominated by NAACP for Best Actor 2012) at the Lillian Theatre.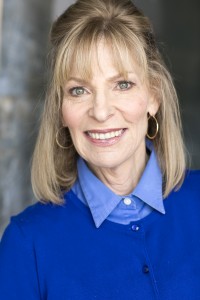 Laura Gardner is delighted to return for her twelfth Conference with her husband, Frank Collison. She was nominated for Best Supporting Actress by the LA Weekly for her performances in Fighting Words, which opened at the Celtic Arts Center in Los Angeles and then transferred to the Millennium Center in Wales. She was also nominated for an ADA Best Actress for Idle Wheels at The Road Theatre, by Alaska writer/actor James Morrison. Laura appeared on Broadway in Smile. Her Off-Broadway credits include The Cocktail Hour with Nancy Marchand and Bruce Davison, Other People's Money, and Welded, directed by Jose Quintero. She toured nationally with Showboat, Doonesbury, Oliver, and My Fair Lady. Her extensive regional credits include the Arena Stage, Huntington Theatre, Cleveland Playhouse, McCarter Theatre, and the North Carolina Shakespeare Festival. LA credits include The Road Theatre, The Rogue Machine, Pasadena Playhouse, Will Geer Botanicum, Westwood Playhouse, Greenway Court, Tiffany Theatre, Fountain Theatre, Deaf West, Road Theatre Company and Sacred Fools. Some of her TV and film credits include The Romanoffs, Doubt, Outcast, Doubt, Scandal, Fresh Off the Boat, Secrets and Lies, Criminal Minds, Castle, Law and Order LA, Torchwood, The Forgotten, Crash, ER, Close to Home, and The West Wing. You may have seen Laura and Frank recurring on the NBC hit My Name is Earl. Laura also shot the pilot Shredd, as Jason Lee's rather wacky mother. Laura trained at Boston University, Rutgers, and HB Studio, where she studied with Uta Hagen, Carol Rosenfeld, and Ken McMillan. She has been on the faculty of The Howard Fine Acting Studio, known as one of the best professional acting schools in LA, and in Australia and teaches her 'Authenticity Workshop' across the country and abroad.   Laura resides in Los Angeles with Frank and their two large puppies. www.lauragardner.org
For the last decade, Gary Garrison was the Executive Director of the Dramatist Guild of America – the national organization of playwrights, lyricists and composers headed by our nation's most honored dramatists. Prior to his work at the Guild, Garrison filled the posts of Artistic Director, Producer, and full‑time faculty member in the Goldberg Department of Dramatic Writing at NYU's Tisch School of the Arts, where he produced over forty-five different festivals of new work, collaborating with hundreds of playwrights, directors and actors. Garrison's plays include The Unexpected Light On Azadeh Medusa, Too Quick to Pick, Ties That Bind, Skirting the Issue, Caught Without Candy, Game On, The Sweep, Verticals and Horizontals, Storm on Storm, Crater, Old Soles, Padding The Wagon, Rug Store Cowboy, Cherry Reds, Gawk, Oh Messiah Me, We Make A Wall, The Big Fat Naked Truth, Scream With Laughter, Smoothness With Cool, Empty Rooms, Does Anybody Want A Miss Cow Bayou? and When A Diva Dreams. This work has been commissioned by or featured at the Kennedy Center for the Performing Arts, City Theatre of Miami, Boston Theatre Marathon, Primary Stages, The Directors Company, The Theresa Rebeck Writers Residency, Manhattan Theatre Source, StageWorks, Open Door Theatre, Pulse Ensemble Theatre, Expanded Arts and New York Rep. His recent work as guest artist or master teacher of playwriting involve such institutions as the Marfa Intensives, Convivio Writer's Conference (Postignano, Italy) Sewanee Writer's Conference, The Kennedy Center for the Performing Arts, CityWrights, The Inkwell, Source Theatre in D.C., Baltimore Playwrights Festival, New Hampshire Playwrights Festival, Valdez Last Frontier Theatre Conference, Southeast Theatre Conference, Northwest Theatre Conference, Boston Playwrights and has taught at Boston University, West Georgia College, University of Oklahoma, New York University, The University of Texas, Goddard College, Texas State University, Texas Tech, University of Southern Mississippi and the Dramatists Guild Institute. He is author of the critically acclaimed The Playwright's Survival Guide: Keeping the Drama in Your Work and Out of Your Life, Perfect Ten: Writing and Producing the Ten‑Minute Play, A More Perfect Ten, and two volumes of Monologues for Men by Men. He is on the Tony Administration Committee for the Tony Awards and the program director for the Summer Playwriting Intensive for the John F. Kennedy Center for the Performing Arts. In April of 2014, The Kennedy Center instituted the National Gary Garrison Ten-Minute Play Award given to the best ten-minute play written by a university dramatist and in the spring of 2016 awarded him the Milan Stitt Outstanding Teacher of Playwriting in the country.
Arlene Hutton is an alumna of New Dramatists and member of Ensemble Studio Theatre, New Circle Repertory and the Dramatists Guild. Her plays have received development at the New Harmony Project, the Lark, The Barrow Group, and London's Orange Tree Theatre. Hutton is best known for The Nibroc Trilogy, which includes Last Train to Nibroc (Drama League Best Play nomination), See Rock City (Spirit of America Award) and Gulf View Drive (L.A. Weekly, Ovation Award nominations), all published by Dramatist Play Service and recently seen in award-winning revivals in Chicago, Washington, D.C, and at Rubicon Theatre (2018 Ovation Award for Best Production: Gulf View Drive) Her plays have been presented Off- and Off-Off-Broadway and at theatres across the U.S., in London, Edinburgh, and throughout the world. Other works by Hutton include Letters to Sala, I Dream Before I Take the Stand, Three Sisters Brontë, As It Is In Heaven, Running, Vacuum, and Happy Worst Day Ever (commissioned by Cincinnati Playhouse and winner of the Macy's New Play Prize). Twice named a Tennessee Williams Fellow at the University of the South, Hutton is a three-time winner of the Samuel French Short Play Festival, eight-time finalist for the Heideman Award at Actors Theatre of Louisville, finalist for the Francesca Primus Prize and recipient of the Lippmann Award, the Calloway Award, an EST/Sloan Commission for Maria Sibylla, a NYSCA/NYFA Artist Fellowship and a Fellowship from the South Carolina Arts Commission. Residencies include the Australian National Playwrights Conference, Blue Mountain Center, Greenville Center Stage New Play Festival, MacDowell Colony, SPACE at Ryder Farm, VCCA, Western Carolina University, William Inge Center and Yaddo. Her play for teens, Kissed the Girls and Made Them Cry, premiered in Edinburgh in 2015 and is published by Playscripts. Two of her plays have been recorded for Playing On Air podcast: Last Train to Nibroc, (scene one) with Mamie Gummer & Gregg Mozgala, directed by John Rando, and Closing Costs, directed by Gaye Taylor Upchurch, featuring Amy Ryan and Michael Stuhlbarg. She is honored to be the first playwright commissioned by The Big Bridge Theatre Consortium, a group of university theatre departments across the country committed to developing new plays dedicated to peace and interfaith dialogue. Hutton has taught at the Sewanee Writers Conference, Fordham University and the College of Charleston. She is on the faculty of the Sewanee School of Letters and currently teaches playwriting at The Barrow Group in New York City. Later this summer she will be teaching a playwriting workshop for Arts Workshop International in Assisi, Italy. www.arlenehutton.com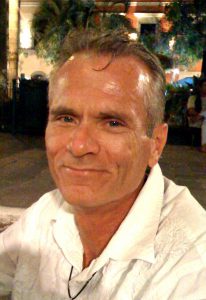 Daniel Irvine began his professional career in 1974 at Circle Repertory Company in New York. He assisted the late Rob Thirkield as literary associate and Workshop Coordinator, which he took over as LAB Director. He was made a resident director in 1976 and a member of the company. As director of the LAB, he worked with actors, playwrights and directors to create workshops and weekly classes. Mr. Irvine created the LATE SHOW series, which premiered new one-act productions which followed the mainstage productions. In 1981, he received a National Endowment for the Arts fellowship the first year it was awarded. Mr. Irvine was invited to the former Soviet Union in 1985 as a distinguished theatre artist. He moved to Los Angeles the following year where he worked with Circle Rep actors Conchatta Ferrell and Lisa Peliken to create a group which became Circle Rep West. Mr. Irvine produced their first production in 1987, On The Edge, a series of ten original one-act plays. In addition to assisting Marshall W. Mason at the Amanson Theatre, he worked in television and film production for various companies. In 1994, he left one desert for another by moving to Phoenix, Arizona, and immediately began directing and acting in local productions before being hired by Arizona State University to teach acting and directing. He helped to create a new student theatre from an old warehouse on the campus and directed the premiere production. He received the College of Fine Arts Award for innovative teaching in 1996 and the following year he created a cable television class called Theater History with Professor Danny. Professor Danny received two awards by ASU for Educator of the Year in 1998 and 1999. He was nominated as Teacher of the Year in 2000. He taught and directed many productions during his ten years at ASU and won a ZONY Award for his performance as Zack in A Chorus Line for the School of Music. In 2004, he retired from the theater and teaching and moved to Mazatlan, Mexico, with his partner of over forty years, Marshall W. Mason, where they live in a house high on a cliff overlooking the Sea of Cortez with their cat, Brynner.
Barclay Kopchak ferries over from the off-road fishing community of Cordova for an annual infusion of inventive energy and to provide the dramatic perspective of the Unorganized Borough retired fishwife demographic. She is president of the local theater group Stage of the Tide and has most recently produced and directed Arsenic and Old Lace, The Man Who Came to Dinner, Our Town, and Baby with the Bathwater. She has appeared as Queen Agravain (Once Upon a Mattress), Teddy Roosevelt (Simply Bully!), and Hazel (Radio Gals), among other roles. This Conference has also inspired her to present new works including Arlene Hutton's As It Is in Heaven (Hannah) and Kieran Lynn's Incident at the Border (director). Retired from 32 years teaching for Prince William Sound College she now develops Native heritage-themed curricula for the Chugach region and plays a ridiculous amount of Scrabble.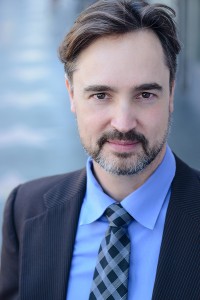 Rob Lecrone returns as host of the nightly Fringe and is again coaching in the Monologue Workshop. He's excited to be back for his ninth Conference and to be in Alaska again, his home for 32 years prior to moving to Los Angeles in 2012. Following last year's conference, Rob began a 3-year Master of Fine Arts program in Acting in Television, Film, and Theatre at California State University, Los Angeles where his most recent roles were Claudius in Hamlet and Captain Abdul in Staci Mitchell's Holy Seductive Dance. In the week on either side of this year's Conference, Rob will be reprising his role as Mr. Fitzwhickham in Sacred Fools Theater Company's Jane Austen's Emma Frankenstein by Jenelle Riley at the 2018 Hollywood Fringe Festival. A Sacred Fools' member, Rob won a "Best Punching Bag" Thursty Award in their 2017 season of Serial Killers, a weekly serialized theatre competition, of which Emma Frankenstein was the 2017 Champion. Prior to beginning his MFA program, Rob studied at the Howard Fine Studio in Hollywood with Howard Fine and Laura Gardner, graduated from the Upright Citizens Brigade's long-form improv program, and took Hagen Teacher Training with Carol Rosenfeld at HB Studio in New York. As a member of Laughter for a Change, Rob performs improv for patients and parents at Children's Hospital LA. He has appeared on the Conference stage a few times over the years, and last year played alongside Laura Gardner and Michelle Gardner in Julia Lederer's With Love and a Major Organ. Rob helped clean up the Prince William Sound following the Exxon Valdez oil spill, and he once ate the bear that almost ate him.
David S. Leong is excited to join the conference for the first time with his wife Patti D'Beck. He is currently Head of the MFA Performance Pedagogy program at Virginia Commonwealth University where he teaches how to teach acting and movement in higher education. More than 50 his former graduate students currently hold full-time faculty positions at DePaul, Marquette, Michigan State, and the universities of Connecticut, New Hampshire, Florida, Alabama, Oklahoma, and many others. He also teaches business communication for the VCU School of Business Executive Master of Business Administration program and his textbook Keep It Short and Simple: How to Give a Great Presentation is used by thousands of students each year in the VCU Schools of Allied Health, Arts, and Business. As Co-Founder of the Critical Communications Group David develops programs that address the organizational and interpersonal communication needs for the education, business, and healthcare industries. Prior to VCU, David taught at the Juilliard School, Brandeis University, and the University of Maryland. David's movement direction and fight choreography has also been seen in many Broadway and London productions including Fool for Love, Amazing Grace the Musical, Billy Elliot the Musical, Ma Rainey's' Black Bottom, Carousel, The Rainmaker, The Civil War, King Hedley II, Company, Picnic, Hamlet, Macbeth, Solitary Confinement, Sex and Longing, A Delicate Balance, The Homecoming, and In the Summer House. London productions include the West End musical Napoleon the Musical and the Olivier award-winning Jitney at the National Theatre of Great Britain. Feature films include Titus and Alien Resurrection. His work has also been seen on the stages of nearly every Off-Broadway stage and major regional theatre in the United States.
April Littlejohn was stuntwoman in LA for twenty years, with credits on Alias, Firefly, Charmed, Hancock, CSI: Miami, and Drive Angry. She received two Emmys and two nominations as well as a nomination for a Taurus Award. She played "RIOT" in the popular women's wrestling TV show, WOW.  She studied theater in Chicago for her undergrad, and television writing at UCLA in Los Angeles.  She now produces LA Horror Stories, winner of Best Drama Halloween Show in the NOHO Fringe Awards 2017.  The show will run again in October 2018 as LA Horror Stories: Four Crimes.  Her one-act plays The Sugar Lottery and The Box will debut this June and July at The Actor's Workout Studio in NOHO.
Mark Lutwak served as director of education and outreach for Cincinnati Playhouse in the Park, artistic director at Honolulu Theatre for Youth, executive director at Rain City Projects, and program director for Taller Latinoamericano. He has specialized in commissioning, developing and directing new work for both young people and adults. As a freelance director, he has directed across the U.S., produced and directed award-winning educational media, and produced a wide variety of projects for non-profits arts, community and educational organizations. As a composer and sound designer, he has created scores for theatre and video; he has recorded and performed on piano, keyboards & accordion.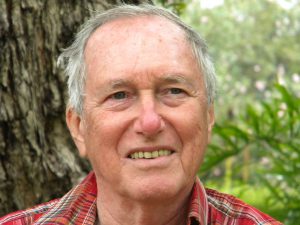 Marshall W. Mason is the Founding Artistic Director of New York's Circle Repertory Company, which The New York Times designated "the chief provider of new American plays." His artistic partnership with Pulitzer Prize-winner Lanford Wilson spanned over forty years and is the longest collaboration between a playwright and director in the history of the American Theater. He directed twelve plays on Broadway (including Gemini, Burn This, The Seagull and Redwood Curtain) that earned him five Tony nominations for Best Director (Knock Knock, Talley's Folly, Fifth of July, Angels Fall, and As Is). Off-Broadway, he was honored with five Obie Awards for Distinguished Direction (The HOT L BALTIMORE, Battle of Angels, The Mound Builders, Knock Knock, and Serenading Louie), plus a sixth Obie for Sustained Achievement. Memorable productions include The Sea Horse, Talley & Son, The Destiny of Me, and Sunshine. He has directed at major regional theaters throughout the United States, as well as productions in London and Tokyo. He is the author of Creating Life on Stage: A Director's Approach to Working with Actors (Heinemann Press) and The Transcendent Years: Circle Repertory Company and the 1960s (Goodreads). He was the Chief Drama Critic for Phoenix's New Times, for which he received an Arizona Press Club Award. He is Professor Emeritus of Arizona State University and is past president of the Stage Directors and Choreographers. He is the recipient of the Last Frontier Award (1993), the Theater World Award, the Margo Jones Award, and a Special Millennium George Abbott Award as one of "the most influential and innovative directors of the 20th century." In 2015, he was elected to the Theater Hall of Fame and in 2016 he received the Tony Award for Lifetime Achievement in the Theater.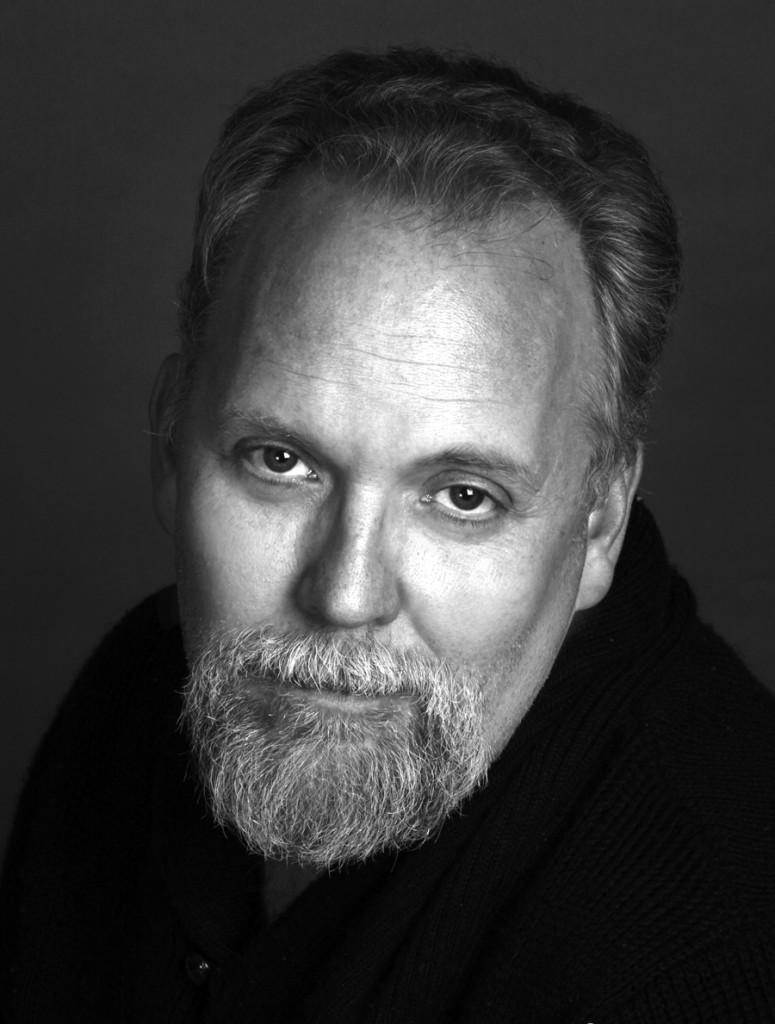 Shane Mitchell is the founding Artistic Director of TBA Theatre in Anchorage, and is among Alaska's most prolific actors, playwrights, and directors. After earning his Master's Degree in Theater Communication from Wichita State University, he immediately went to work at Wichita Summer Rep, and since that time has worked for many theater companies across the nation. He is the author of over 50 plays that are frequently produced all over the world. His published works include Jolly Roger, King of the Pirates, The Enchanted Pajamas, and Half a King Is Better Than None, all intended for young audiences. His commissioned works include The Courtship of Zach and Ada for the Alaska Humanities Forum and Cyrano's Theater, Omega for the International Polar Year, the five play Understanding Cycle for The Alaska Native Tribal Health Consortium, as well as works for The Anchorage Ballet, The Anchorage Symphony, Anchorage Community Theater, The Anchorage School District, and several others. The Death or Edgar Allan Poe is perennially produced at the Poe museum in Richmond Virginia. His play The Resurrection Of Humpty Dumpty was a part of the Samuel French Short Play Festival, and four of his plays have been performed at the Edinburgh Festival Fringe. In 2000, he was selected as an American representative to the Olympic Arts Festival, in celebration of the games in Sydney, Australia, where his collaborative production was named Best of The Festival. Proud of his Celtic heritage, his plays are often set in or reflect the culture of Scotland and Ireland and his original work The Daemon of Darby Castle resides as part of the collection at Leap Castle in Coolderry Ireland. He has been honored with two Patricia Neil Acting Awards, the Jerry Harper Service Award, The UAA Alumnus of Distinction Award, and was named by the readers of the Anchorage Press as Anchorage's Best Actor in 2015. Shane is a member of the Dramatists Guild of America.
Dawson Moore is a playwright, director, teacher, and actor. He works for Prince William Sound College, for whom he has coordinated the play development-focused Valdez Last Frontier Theatre Conference since 2003. He began writing plays in 1994, developing the plays The Making of Eye Contact, Domestic Companion, and Sand & Granite On Liberty at the University of Alaska Anchorage. Since then, his work has been produced Off-Broadway, across the country, and internationally in Canada, Italy, Australia, and Namibia. He has won national playwriting awards for his short comedies In a Red Sea, The Peach, Burning, The Bus, Bile in the Afterlife, and Domestic Companion. Six Dead Bodies Duct-Taped to a Merry-Go-Round, which he co-wrote with Lindsay Marianna Walker, is included in Applause Books' The Best American Short Plays 2010-2011, and has been turned into a short film by Kevin T. Bennett. The companies who have staged his work include TBA Theatre, Kokopelli Theatre Company, Theatre Artists Conspiracy, Three Wise Monkeys, Unidentified Theatre Company, Reston Community Players, Impact Theatre, Bellingham Theatre Guild, UAA Theatre & Dance, Circle East, Fairbanks Drama Association, Eccentric Theatre Company, Bradley University, Prince William Sound Community College, Eureka Theatre Company, Expanded Arts Theatre, 78th Street Studio Theatre, Las Positas College, Theatro del Naville, Isis Arts Collective, Nearly Stellar Entertainment, Love Creek Productions, Playwrights Center of San Francisco, Venue 9, TOAST, the Rough Theatre Company, Two Spoons Theatre Company, Northwest Playwrights Alliance, Theatre Limina, Alleyway Theatre, Java Theatre, the University of Idaho, and the Mid-America Theatre Conference, among others. He has also served as a play respondent and/or teacher for the Playwrights Showcase of the Western Region, the William Inge Theatre Festival, the Playwrights Center of San Francisco, the Mississippi Delta Tennessee Williams Festival, and for the Blaine Quarnstrom Playwright's Series at the University of Southern Mississippi. This year he was honored to be asked to join the National Theatre Conference. Along with TBA Theatre, he has produced the Alaska Overnighters since 2002, which to date has produced over 270 new plays by 68 different writers. He is on-line at www.dawsonmoore.com.
Gregory Pulver is currently Theater Program Director and Associate Professor of costume design, make up and choreography for the University of Portland Theater Department and one of the 28 Resident Artists' at Artists Repertory Theatre in Portland Oregon. He moved to Portland after a successful run as an Associate Professor of Costume Design at Western Washington University for 12 years and Chair of the WWU Theatre Department for three and a half of those years. Mr. Pulver holds an MFA in costume design and choreography from Humboldt State University, CA. He is the 1993 Kennedy Center American College Theatre Festival National Costume Design Winner for his work on Three Penny Opera. Among designing both sets and costumes for Bag and Baggage Theatre, and costumes for Broadway Rose Theatre, and currently for Artists Repertory Theatre: Marjorie Prime, The Humans, Skin of Our Teeth, Broomstick, Cuba Libre, Foxfinder,  God of Carnage, Red Herring and Design for Living, Gregory has also designed for several short films and TV spots in Washington including a dance for the camera film titled Egg Skin. Gregory is also an accomplished director, singer, actor, and dog owner.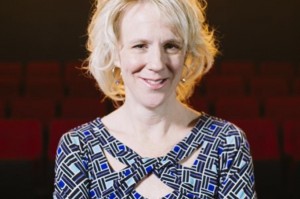 Teresa K. Pond was thrilled to return to Anchorage in 2016 as Cyrano's Theatre Company's Producing Artistic Director. Born and raised in the Anchorage theater scene (her first show was at Grant Hall Theatre when she was 10 weeks old!), Teresa has performed, directed, and produced theatre of all styles and sensibilities in Anchorage throughout her career. After her BFA in Communications at Chapman University, she served Executive Director of Anchorage Community Theatre for several years in the 90s. After receiving her MFA in Directing from UC-Irvine, she moved to New York City where she has directed professionally Off-Broadway, across the country regionally, and internationally. She has worked Off-Broadway with Women's Project Theatre, New York Classical Theatre, and Vital Theatre Company; also directed and produced with NewShow theatre development, NY Fringe Festival, and numerous theaters regionally over the past 15 years. She spent two seasons as Producing Artistic Director of a professional summer theatre in Pennsylvania (Millbrook Playhouse). She has served on arts councils, development groups, and other committee associations; locally, she has directed with organizations such as Perseverance Theatre (Peter and the Starcatcher), Cyrano's Theatre, ACT, ATY, Alaska Native Heritage Center, Alaska Dance Theatre, Out North Theatre, and collaborated with UAA Department of Theatre with several other organizations, non-profit and charitable groups in a variety of roles. Teresa is a proud member of Stage Directors and Choreographer's Society (SDC).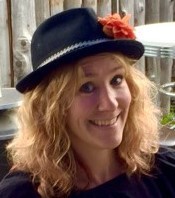 Schatzie Schaefers is an Alaskan theatre artist whose plays have been produced in cities across the U.S. including New York, Seattle, Minneapolis, and San Francisco, as well as in her home state in Anchorage, Valdez, Fairbanks, Homer, and Juneau. Her murder mystery Silver Thaw kicked off the 2017-2018 season at Anchorage Community Theatre, and Spikes (featured in the 2008 Play Lab under the name Grandma Millie and the Crooked "E") was produced in April at Cyrano's Theatre in Anchorage. Her play Vashon was developed with Bay Area dramaturg Jayne Wenger and was workshopped at Juneau's Perseverance Theatre in January 2011. Other highlights include Kokopelli Theatre's production of Just Like Julia at NYC's Shetler Studios in 2010, A Fabulous Coat and Snow in Galveston at Impact Theatre of Brooklyn's Winter One-Act Festivals in 2007 & 2008, and Asparagus in Quo Vadimus Arts' ID America Festival in NYC in 2007. Schatzie wrote TV pilots and treatments with Alaska Pilot Project in 2012. As an actress, her favorite roles include Honey in Who's Afraid of Virginia Woolf? (Cyrano's), Lisa in Well (Out North), Claire in Fuddy Meers (Manbites Dog, Durham, NC), Beth in A Lie of the Mind (Open Door, Chapel Hill, NC), Rita in Prelude to a Kiss (Valley Performing Arts), Lady Anne in Richard 3 (UAA), and Felice in Kafka Dances (Cyrano's). Directing work includes Sherlock Holmes: The Final Adventure (Anchorage Community Theatre), Becky's New Car (Cyrano's), Rounding Third and Sway Me, Moon (Out North). She has a long history of participating in the Conference, dating back to 1994. She is a member of New York's Blue Roses Theatre Company. Schatzie is the lead singer of the pop/rock band Agents of Karma. She lives in Anchorage, where she works as Development Associate for Cyrano's Theatre.
Jayne Wenger is a director and dramaturg whose exclusive focus is on original material.  She has developed the emerging work of acclaimed playwrights, composers, and choreographers nationwide and her work has been recognized with numerous awards. She is the past Artistic Director of Bay Area Playwrights Foundation and Women's Ensemble in New York. Currently she is the Director of Creative Process for the BAPF. Current projects include Colette Uncensored a solo show written by Lorri Holt and Zack Rogow which played in London at the Canal Theatre in May; The Unreliable Bestiary (unreliablebestiary.org) an ongoing project by Deke Weaver; and a new musical collaboration with composer Tammy Hall.  Recent projects include Blues is a Woman by Pamela Rose (bluesisawomen.com) a touring theatrical music concert celebrating blues singers from Ma Rainey to Bonnie Raitt; Michelle Carter's Rose In America; The Lariat, a new opera by Lisa Scola Prosek; LOVEBIRDS by Marga Gomez; and Men Think They Are Better Than Grass with the Deborah Slater Dance Theater. She was the original director and dramaturg for The Winter Bear Project an on-going performing arts and social outreach initiative focused on teen suicide in rural Native Alaskan communities.  She works privately with playwrights around the country. She has had the privilege of working with many talented Alaska theater makers including Sandy Harper, Schatzie Schaefers, Arlitia Jones, and Bostin Christopher to name a few. She is an alumna of Djerassi Resident Artist Program; a guest artist and advisory board member for The Last Frontier Theatre Conference in Valdez, Alaska; and has taught at ArtWorkshop International in Assisi, Italy, and San Francisco State University. She is a member of the Dramatists Guild, Literary Managers and Dramaturgs of the Americas, and the League of Professional Theater Women.
A Last Frontier Theatre Conference family member for over a decade, Carrie Yanagawa is pleased to return to beautiful Valdez as director of the Ten-Minute Play Slam. An Anchorage-based director, scenic designer, and painter, she currently serves as the resident scenic charge artist for the Anchorage Opera and is a proud company member of Anchorage's critically-acclaimed TossPot Productions. Selected recent directing credits for new plays include Kevin Armento's Good Men Wanted (TossPot Productions); the Conference Ten-Minute Play Slam (2014-present); portions of Fourplay: Four Short Plays by Alaskans (Three Wise Moose); and a many short plays for The Alaska Overnighters. Selected recent scenic design credits include: The Mikado; Aklaq and Nayak (An Alaska Native adaptation of Hansel and Gretel designed to tour to young audiences in rural Alaskan villages); Mozart and Salieri; The Impresario; La cambiale di matrimonio (Anchorage Opera); Good Men Wanted; Arthur M. Jolly's A Gulag Mouse (TossPot Productions); Hedda Gabler; and Arlitia Jones' Come to Me, Leopards (Cyrano's Theatre Company). Selected recent regional scenic painting credits include productions with Juneau's Perseverance Theatre, Bermuda's Earl Cameron Theatre, and London's National Theatre.
Y York is the recipient of the Smith Prize for political theatre from the National New Play Network, the Hawai`i Award for Literature, Berilla Kerr Playwriting Award, five-time awardee of the distinguished play award from AATE, member of The Dramatists' Guild, and proud alumna of New Dramatists. She was a member of the Seattle Repertory Theater's Playwrights Group from 215-2017. Her plays are published by Broadway Play Publishing, Dramatic Publishing, and anthologized in collections of complete works and scenes and monologues. She has taught playwriting for: Cincinnati Playhouse in the Park; New Harmony Project; Kumu Kahua Theatre; Last Frontier Theatre Conference; ASU; Bamboo Ridge; Ko`olau Writers' Workshop; People's Light and Theatre; Honolulu Theatre for Youth; Freehold Theatre School, University of Washington Extension, in her living room, and online for students around the world.
List is subject to change. Other artists will be added, and others may drop off if schedule conflicts arise.