As artists are confirmed for the 2018 Conference, they will be added here.
The following artists are currently confirmed.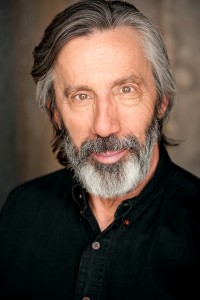 Frank Collison is thrilled to return to the Conference with his wife, Laura Gardner, for their eleventh year. Since last year Frank appeared at Rogue Machine Theatre in the west coast premiere of Still Life by Alexander Dinelaris. He was a recurring character on American Horror Story and continues as a series regular on Mr. Pickles, an animated show airing on Adult Swim. Frank has voiced a series of Experian commercials this year. He also continues with BookPALS, a program run by the SAG Foundation. On the screen audiences will see Frank in The Hero with Sam Elliott, the new Twin Peaks airing on Showtime and Radio Free Albemuth on Netflix. Frank first appeared on stage as a baby in a summer tent theatre, trained at the American Conservatory Theatre in San Francisco, earned his BA in theatre at San Francisco State University where he performed street theatre and helped establish Pinecrest Theatre in the Sierra Nevada. He then went on to earn an MFA in acting at UC San Diego. Appearing in over 150 stage productions, Frank has worked Off-Broadway, with the New Jersey Shakespeare Festival, Chamber Repertory Theatre in Boston, Denver Center Theatre Company and Pacific Conservatory of the Performing Arts. In Los Angeles, Frank has acted in productions at the Bilingual Foundation of the Arts, Ensemble Studio Theatre, Los Angeles Theatre Company, Rogue Machine and Pacific Resident Theatre where he is a founding member. The LA Weekly honored his performance as Mr. Peachum in PRT's The Beggars' Opera as best supporting actor. Frank's film work includes Hitchcock, The Happening, The Village, The Whole Ten Yards, Hope Springs, Hidalgo, Suspect Zero, O Brother, Where Art Thou?, The Majestic, Mobsters, The Last Boy Scout, Buddy, Alien Nation, Diggstown, The Blob, My Summer Story and David Lynch's Wild at Heart which won the Golden Palm Award at Cannes. Frank is best known to television audiences as Horace Bing, the bumbling telegraph operator on CBS's Dr. Quinn, Medicine Woman. His extensive television appearances include guest-starring roles on Silicon Valley, Backstrom, Monk, Stargate Atlantis, HBO's Carnivale and Luck, Seventh Heaven, NYPD Blue, Star Trek, the Next Generation, and Hill Street Blues. Contact Frank at www.frankcollison.com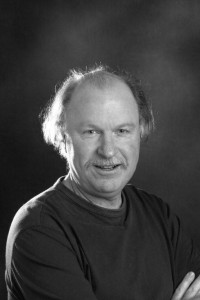 Timothy Daly is one of Australia's most internationally-produced playwrights, with a string of national and international productions to his credit. Actors such as Academy-Award winners Cate Blanchett and Geoffrey Rush have appeared in his plays. His play Derrida In Love was written expressly for the 2011 & 2013 Academy Award nominee Jacki Weaver, which she performed in a sold-out production in Sydney. His play Kafka Dances has won over a dozen national and international awards since its première, and is the most internationally-performed Australian play of all time. Its most recent production was in February-March 2015 at Theatre Grybowski in Warsaw, Poland. Timothy Daly's play Richard III (ou presque) premiered at the 2011 Festival of Avignon, followed by a season in Paris in October to November, 2012. His play The Man in the Attic was awarded Australia's most prestigious award for a new play, the Patrick White Playwrights' Award. It received a Paris season in Feb, 2012, and was performed in a sold-out season at the 2013 Festival of Avignon, the third of Timothy Daly's plays to be performed at France's most prestigious theatre festival. The production was invited back to the 2015 Avignon Festival, and made its Italian premiere in December, 2015. Timothy Daly is the 2013 recipient of a Paris Studio Residency Award by the Australia Council for the Arts. He advises on over 100 scripts and productions a year and his book 21st Century Playwriting will be published by Smith & Kraus later this year. Timothy Daly is represented by Victoria Wisdom and her Los Angeles-based management and production company.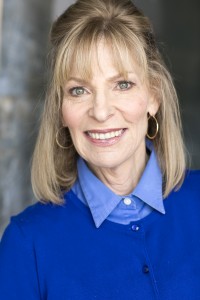 Laura Gardner is delighted to return for her eleventh Conference with her husband, Frank Collison. She was nominated for Best Supporting Actress by the LA Weekly for her performance in Fighting Words, which opened at the Celtic Arts Center in Los Angeles and then transferred to the Millennium Center in Wales. She was also nominated for an ADA Best Actress for Idle Wheels at The Road Theatre, by Alaska writer/actor James Morrison. Laura appeared on Broadway in Smile. Her Off-Broadway credits include The Cocktail Hour with Nancy Marchand and Bruce Davison, Other People's Money, and Welded, directed by Jose Quintero. She toured nationally with Showboat, Doonesbury, Oliver, and My Fair Lady. Her extensive regional credits include the Arena Stage, Huntington Theatre, Cleveland Playhouse, McCarter Theatre, and the North Carolina Shakespeare Festival. LA credits include The Road Theatre, The Rogue Machine, Pasadena Playhouse, Will Geer Botanicum, Westwood Playhouse, Greenway Court, Tiffany Theatre, Fountain Theatre, Deaf West, Road Theatre Company and Sacred Fools. Some of her TV and film credits include Outcast, Doubt, Scandal, Fresh Off the Boat, Secrets and Lies, Criminal Minds, Castle, Law and Order LA, Torchwood, The Forgotten, Crash, ER, Close to Home, and The West Wing. You may have seen Laura and Frank recurring on the NBC hit My Name is Earl. Laura also shot the pilot Shredd, as Jason Lee's rather wacky mother. Laura trained at Boston University, Rutgers, and HB Studio, where she studied with Uta Hagen, Carol Rosenfeld, and Ken McMillan. She has been on the faculty of The Howard Fine Acting Studio, known as one of the best professional acting schools in LA, and in Australia for over 18 years. She is a frequent guest teacher in New Mexico and teaches her 'Authenticity Workshop' across the country.  Laura resides in Los Angeles with Frank and their two large puppies. www.lauragardner.org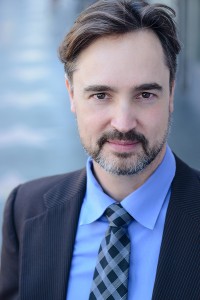 Rob Lecrone is a former Alaskan who has been living in Los Angeles since 2012. He began appearing on the Anchorage stages in the late nineties. His first two appearances at Cyrano's Off Center Playhouse in downtown Anchorage weren't as an actor, but as a writer, presenting his short stories in two solo shows in 1994 and 1995. You can find one of those stories, "The Headed and the Gutted," in North of Eden: An Anthology of Alaskan Writings. In 1998, he got his first paycheck as an actor while appearing at Cyrano's as Jack Worthing in The Importance of Being Earnest. Some of his favorite roles in Alaskan productions include Septimus Hodge in Arcadia, Crumpet in Santaland Diaries, Watson in Sherlock Holmes: The Final Adventure, and Bile in Dawson Moore's Bile in the Afterlife. He also appeared for a year and a half as the male lead in The Whale Fat Follies, where he had numerous quick changes and sang and danced as a baker's dozen of characters, including a vegetarian wolf, Elvis, Richard Simmons, a Brokeback Pirate, and many others. He was an Alaska resident for 32 years and participated in the cleanup of the Prince William Sound following the Exxon Valdez oil spill. In Los Angeles, Rob is a member of Sacred Fools Theatre Company where he has appeared in Arthur M. Jolly's A Gulag Mouse, as well as in numerous roles and episodes of the weekly wonder that is Serial Killers, Sacred Fools' competitive episodic late-night theatre. Sacred Fools also selected his five-page script Two Visits for inclusion in their experimental theatre piece, The Box: Los Angeles. As a volunteer through Laughter for a Change, he is a member of an improv group that performs once-a-month for patients and parents at Children's Hospital LA. Rob has studied extensively at the Howard Fine Acting Studio in LA, with both Howard Fine and Laura Gardner. He also studies improv at the Upright Citizens Brigade. Last summer, he took a course in Hagen Teacher Training at HB Studio in New York. He is pleased to be able to occasionally teach in Alaska, and has taught through TBA Summer Academy, the Anchorage Community Theatre, and, most recently, Midnight Sun Performing Arts. He has also taught drama as a substitute in the Anchorage School District. Rob is excited to be back coaching in the Monologue Workshop with Laura Gardner and Frank Collison, to be reprising his role as host of the conference's late-night Fringe, and to be part of the team bringing Julia Lederer's With Love and a Major Organ to the Conference mainstage.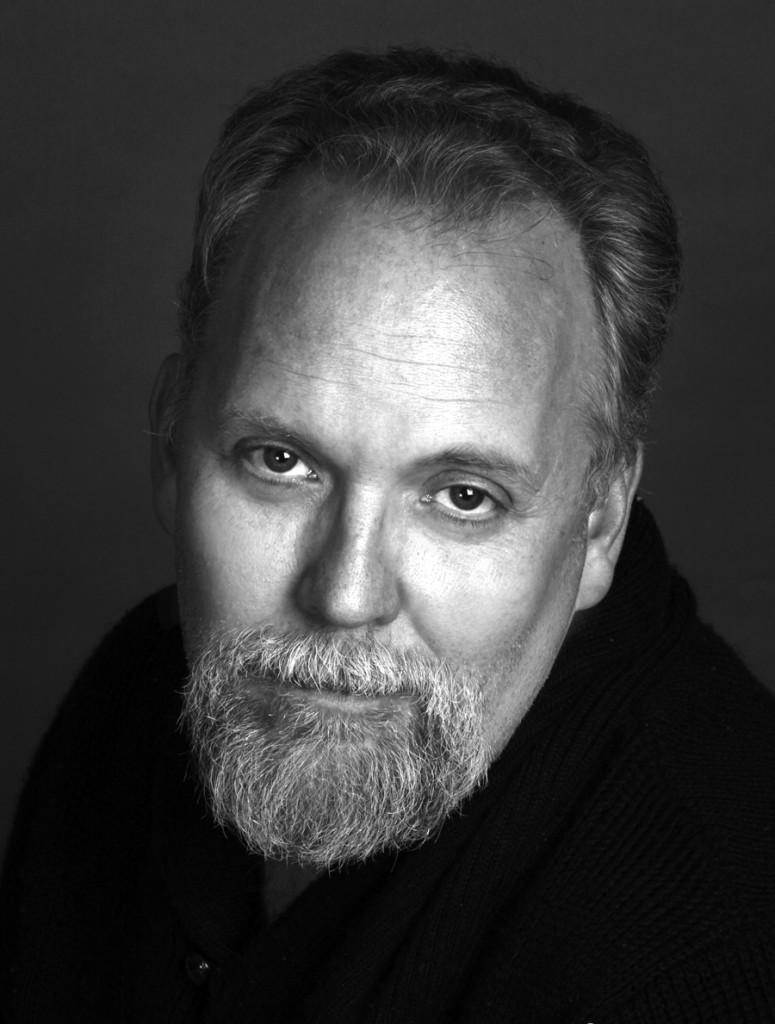 Shane Mitchell is the founding Artistic Director of TBA Theatre in Anchorage, and is among Alaska's most prolific actors, playwrights, and directors. After earning his Master's Degree in Theater Communication from Wichita State University, he immediately went to work at Wichita Summer Rep, and since that time has worked for many theater companies across the nation. He is the author of over 50 plays that are frequently produced all over the world. His published works include Jolly Roger, King of the Pirates, The Enchanted Pajamas, and Half a King Is Better Than None, all intended for young audiences. His commissioned works include The Courtship of Zach and Ada for the Alaska Humanities Forum and Cyrano's Theater, Omega for the International Polar Year, the five play Understanding Cycle for The Alaska Native Tribal Health Consortium, as well as works for The Anchorage Ballet, The Anchorage Symphony, Anchorage Community Theater, The Anchorage School District, and several others. The Death or Edgar Allan Poe is perennially produced at the Poe museum in Richmond Virginia. His play The Resurrection Of Humpty Dumpty was a part of the Samuel French Short Play Festival, and four of his plays have been performed at the Edinburgh Festival Fringe. In 2000, he was selected as an American representative to the Olympic Arts Festival, in celebration of the games in Sydney, Australia, where his collaborative production was named Best of The Festival. Proud of his Celtic heritage, his plays are often set in or reflect the culture of Scotland and Ireland and his original work The Daemon of Darby Castle resides as part of the collection at Leap Castle in Coolderry Ireland. He has been honored with two Patricia Neil Acting Awards, the Jerry Harper Service Award, The UAA Alumnus of Distinction Award, and was named by the readers of the Anchorage Press as Anchorage's Best Actor in 2015. Shane is a member of the Dramatists Guild of America.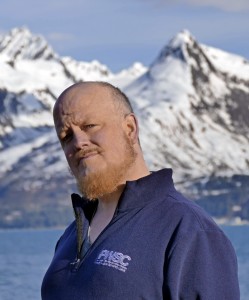 Dawson Moore is a playwright, director, teacher, and actor. He works for Prince William Sound College, for whom he has coordinated the play development-focused Last Frontier Theatre Conference since 2003. He began writing plays in 1994, developing the plays The Making of Eye Contact, Domestic Companion, and Sand & Granite On Liberty at UAA. Since then, his plays have been produced in Off-Broadway, across the country, and internationally in Canada, Italy, and Namibia. He has won national playwriting awards for his short comedies In a Red Sea The Peach, Burning, The Bus, Bile in the Afterlife, and Domestic Companion. Six Dead Bodies Duct-Taped to a Merry-Go-Round, which he co-wrote with Lindsay Marianna Walker, is included in Applause Books' The Best American Short Plays 2010-2011, and has been turned into a short film by Kevin T. Bennett. The companies who have staged his work include TBA Theatre, Kokopelli Theatre Company, Theatre Artists Conspiracy, Three Wise Monkeys, Unidentified Theatre Company, Reston Community Players, Impact Theatre, Bellingham Theatre Guild, UAA Theatre & Dance, Circle East, Fairbanks Drama Association, Eccentric Theatre Company, Bradley University, Prince William Sound Community College, Eureka Theatre Company, Expanded Arts Theatre, 78th Street Studio Theatre, Las Positas College, Theatro del Naville, Isis Arts Collective, Nearly Stellar Entertainment, Love Creek Productions, Playwrights Center of San Francisco, Venue 9, TOAST, the Rough Theatre Company, Two Spoons Theatre Company, Northwest Playwrights Alliance, Theatre Limina, Alleyway Theatre, Java Theatre, the University of Idaho, and the Mid-America Theatre Conference, among others. His other plays include LibidOFF; Happy Loving Couples are a Thing of the Past; Alyson and the Great Bagel Mistake; The Fears of Harold Shivvers; Living with the Savage; Oh, Nancy!; Secret Stuffing; Laundry Day; Love's Lumberings Remembered; Skid Marks; The Tie; and The War of Virginia and Alabama. He has also served as a play respondent and/and or teacher for the Playwrights Showcase of the Western Region, the William Inge Theatre Festival, the Playwrights Center of San Francisco, the Mississippi Delta Tennessee Williams Festival, and for the Blaine Quarnstrom Playwright's Series at the University of Southern Mississippi. He is a member of the Anchorage-based theatre company Three Wise Moose, who produce new works by Alaska's playwrights, including the Alaska Overnighters, which to date has produced 251 new plays by 64 different writers. He is on-line at www.dawsonmoore.com.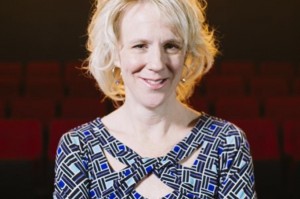 Teresa K. Pond was thrilled to return to Anchorage in 2016 as Cyrano's Theatre Company's Producing Artistic Director. Born and raised in the Anchorage theater scene (her first show was at Grant Hall Theatre when she was 10 weeks old!), Teresa has performed, directed, and produced theatre of all styles and sensibilities in Anchorage throughout her career. After her BFA in Communications at Chapman University, she served Executive Director of Anchorage Community Theatre for several years in the 90s. After receiving her MFA in Directing from UC-Irvine, she moved to New York City where she has directed professionally Off-Broadway, across the country regionally, and internationally. She has worked Off-Broadway with Women's Project Theatre, New York Classical Theatre, and Vital Theatre Company; also directed and produced with NewShow theatre development, NY Fringe Festival, and numerous theaters regionally over the past 15 years. She spent two seasons as Producing Artistic Director of a professional summer theatre in Pennsylvania (Millbrook Playhouse). She has served on arts councils, development groups, and other committee associations; locally, she has directed with organizations such as Perseverance Theatre (Peter and the Starcatcher), Cyrano's Theatre, ACT, ATY, Alaska Native Heritage Center, Alaska Dance Theatre, Out North Theatre, and collaborated with UAA Department of Theatre with several other organizations, non-profit and charitable groups in a variety of roles. Teresa is a proud member of Stage Directors and Choreographer's Society (SDC).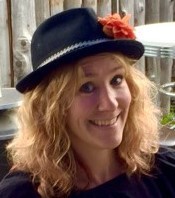 Schatzie Schaefers is an Alaskan theatre artist whose plays have been produced in cities across the U.S. including New York, Seattle, Minneapolis, and San Francisco, as well as in her home state in Anchorage, Valdez, Fairbanks, Homer and Juneau. Her newest full-length play, Silver Thaw, will be kick off the 2017-2018 season at Anchorage Community Theatre in the fall. Her play, Vashon, was developed with Bay Area dramaturg Jayne Wenger and was workshopped at Juneau's Perseverance Theatre in January 2011.  Other highlights include Kokopelli Theatre's production of Just Like Julia at NYC's Shetler Studios in 2010, A Fabulous Coat and Snow in Galveston at Impact Theatre of Brooklyn's Winter One-Act Festivals in 2007 & 2008, and Asparagus in Quo Vadimus Arts' ID America Festival in NYC in 2007.  Schatzie wrote TV pilots and treatments with Alaska Pilot Project in 2012. After working for more than twenty years as a radio disc jockey, Schatzie now narrates audiobooks for Amazon/Audible. As an actress, her favorite roles include Honey in Who's Afraid of Virginia Woolf? (Cyrano's), Lisa in Well (Out North), Claire in Fuddy Meers (Manbites Dog, Durham, NC), Beth in A Lie of the Mind (Open Door, Chapel Hill, NC), Rita in Prelude to a Kiss (Valley Performing Arts), Lady Anne in Richard 3 (UAA), and Felice in Kafka Dances (Cyrano's.) Directing work includes Sherlock Holmes: The Final Adventure (Anchorage Community Theatre), Becky's New Car (Cyrano's), Rounding Third and Sway Me, Moon (Out North.) She has a long history of participating in LFTC, dating back to 1994. She is a member of New York's Blue Roses Theatre Company. Schatzie is the lead singer of the pop/rock band Agents of Karma. She lives in Anchorage.
A Last Frontier Theatre Conference family member for over a decade, Carrie Yanagawa is pleased to return to beautiful Valdez as director of the Ten-Minute Play Slam. An Anchorage-based director, scenic designer, and painter, she currently serves as the resident scenic charge artist for the Anchorage Opera and is a proud company member of Anchorage's critically-acclaimed TossPot Productions. Selected recent directing credits for new plays include Kevin Armento's Good Men Wanted (TossPot Productions); the Conference Ten-Minute Play Slam (2014-present); portions of Fourplay: Four Short Plays by Alaskans (Three Wise Moose); and a many short plays for The Alaska Overnighters. Selected recent scenic design credits include: The Mikado; Aklaq and Nayak (An Alaska Native adaptation of Hansel and Gretel designed to tour to young audiences in rural Alaskan villages); Mozart and Salieri; The Impresario; La cambiale di matrimonio (Anchorage Opera); Good Men Wanted; Arthur M. Jolly's A Gulag Mouse (TossPot Productions); Hedda Gabler; and Arlitia Jones' Come to Me, Leopards (Cyrano's Theatre Company). Selected recent regional scenic painting credits include productions with Juneau's Perseverance Theatre, Bermuda's Earl Cameron Theatre, and London's National Theatre.
List is subject to change. Other artists will be added, and others may drop off if schedule conflicts arise.