The following artists are planning to participate as teachers and respondents at this year's Conference.
Kevin Armento is a Brooklyn-based writer originally from San Diego. Plays include Please Excuse My Dear Aunt Sally (59E59 Theaters, New York Times Critics' Pick), Good Men Wanted (Ars Nova, TossPot Productions, Arena Stage), Companion Piece (Pleasance Theatre, London), and killers (Tom Noonan's Paradise Factory.) The latter two were first developed at the Last Frontier Theatre Conference, as was his play a way to reach me. Work has also been developed at Seattle Repertory Theatre, Cape Cod Theatre Project, Dixon Place, Naked Angels, Theatre503, Pipeline Theatre Company, Fresh Ground Pepper, and The New Ohio. He is a current member of Ars Nova's Play Group, a resident artist at The Drama League, and has received commissions from the Abingdon Theatre and One Year Lease. He has been a regular contributor to Culturebot and The Huffington Post, and his spec script Comfortably Numb was recently optioned by CBS Studios.
Deborah Brevoort hails from Juneau, Alaska, where she was in the original company at Perseverance Theatre. She is the author of numerous plays, musicals and operas. She is best known for her play The Women of Lockerbie, which is performed throughout the United States and internationally after winning the Kennedy's Center's Fund for New American Plays Award, and the silver medal in the Onassis International Playwriting Competition. Her plays, which have been produced at regional theatres all over the US and internationally include The Poetry of Pizza, The Comfort Team, The Blue-Sky Boys, My Lord What a Night, Signs of Life, Blue Moon Over Memphis (a Noh Drama about Elvis Presley) and The Velvet Weapon. Her work is published by Dramatist's Play Service, Samuel French, Applause Books and No Passport Press. Deborah is a two-time winner of the Frederick Loewe Award in musical theatre for King Island Christmas, based on the Alaskan children's book, with David Friedman, and Coyote Goes Salmon Fishing with Scott Richards, both of which premiered at Perseverance Theatre. She has written two librettos for the Anchorage Opera: The Polar Bat, an adaptation of Die Fledermaus, and a new version of Mozart's Impresario. Embedded, an opera inspired by Edgar Allan Poe and written with composer Patrick Soluri was recently produced at the Ft. Worth Opera in Texas. She also wrote the libretto for Steal a Pencil for Me, with composer Gerald Cohen, and the book and lyrics for Crossing Over, an Amish Hip Pop musical with Stephanie Salzman (co-lyricist.) Deborah is currently a finalist for the Domenic J. Pellicciotti Prize in Opera composition for her opera of Albert Nobbs with Patrick Soluri. She teaches in the MFA programs at Goddard College, Columbia University and NYU's Graduate Musical Theatre Writing program.
Karen Carpenter is Artistic Director of the William Inge Center for the Arts and produces its annual Inge Festival, which honors a singular Playwright for Distinguished Achievement in the American Theater. She has directed Lifetime Achievement tributes to David Henry Hwang, Arthur Kopit, Donald Margulies, and the 100th Birthday Tribute to William Inge, as well as many developmental readings for playwrights in residence at the Inge Center. She directed an evening of unproduced works by William Inge, which she entitled Inge: Complex, featuring the world premieres of five of his "lost" one-acts, in conjunction with their first publication. Karen directed the premiere of Delia and Nora Ephron's Love Loss and What I Wore, a smash hit featuring rotating casts of comediennes such as Jane Lynch, Marlo Thomas, Fran Drescher, Rhea Perlman, Rosie O'Donnell, Tyne Daly, Natasha Lyonne, Kate Mulgrew, and Barbara Feldon. The comedy won the Drama Desk Award for Best Unique Theatrical Experience, ran a record three years Off-Broadway, and now plays world-wide. She recently directed the American premiere of Jonathan Dove's opera Mansfield Park for Indianapolis Opera.  Her stage work includes the premieres of New York Times Critic's pick Handle With Care, by Jason Odell Williams; Witnessed by the World, 59E59; Wendy Yondorf's Admit One, New Jersey Rep; and Rosemary Loar's rock musical, Spoolie Girl, Midtown International Theater Festival (Best of the Fest). Her favorite gig to date was directing Michael Keaton in Lauren Yee's 24HR Play for the Festival de Sole, Napa. Ms. Carpenter was Associate Artistic Director of the Tony-winning Old Globe Theater for 5 seasons, where she produced over 40 plays and musicals, and directed the U.S. premiere of Abi Morgan's Splendour (Critic's Choice, L.A.Times), Nilo Cruz's Two Sisters and a Piano (Critic's Choice, L. A. Times), Jeffrey Hatcher's Smash (Patté Award), Harold Pinter's Betrayal (Craig Noel Award); her production of As You Like It was named Best of the Year by San Diego Magazine. Boston University's School of Theatre Arts established The Karen Carpenter Award for Excellence in Theatre Arts in 2010. She is currently authoring a book entitled, "Enabling Creativity: Philosophy and Practice." Faculty, Yale Drama School, 1990-1996.  Follow her at kcdirector.com; on Twitter, Instagram, or Tumblr @kcdirector
Bostin Christopher has been telling stories for over 25 years as a director, an actor, producer, administrator, and educator. Bostin holds the position of Senior Acting Teacher at Virginia Commonwealth University where he teaches courses in Acting for Camera, The Business of Theatre, Audition Technique, New Play Development, and others. Previously, he held the position of Artistic Associate at Perseverance Theatre (Alaska) where he worked on new play development, assisted in commissioning five new plays, helped to produce at least one new play each season, and directed the world premiere of Arlitia Jones' Rush at Everlasting. He has been attending the Last Frontier Frontier Conference since its early years and for three years he was the coordinator of the Fringe Festival. Additionally, he has served as a guest artist and workshop leader at the conference as well as the Great Plains Theatre Conference (GPTC) and the William Inge Center for the Arts. He has worked on new plays with NYSF/Public Theatre's New Work Now!, Manhattan Theatre Club, Theatre for the New City, Moving Arts, Perseverance Theatre, Northwest Playwrights Alliance, and Seattle Rep. Bostin was the recipient of a Theatre Communications Group (TCG) Continuing Education Grant where he explored new play development models at various theatres around the country. As an actor, some of his most recent credits are The Poet in An Iliad, Leonard in Theresa Rebeck's Seminar and fulfilling a life-long dream playing Lennie in Of Mice and Men. Previous acting credits include new plays Off-Broadway (Kit Marlowe, Ice Island) and film work including Unbreakable, Otis, Scorpion King 3, and In My Pocket. Originally from Anchorage, Alaska, Bostin has lived in New York City, Los Angeles, and North Carolina. He currently splits his time between Juneau, Alaska and Richmond, Virginia. He received his BA from University of Alaska, Anchorage and his MFA from the Professional Actor Training Program at PlayMaker's Repertory Company/UNC-Chapel Hill. His complete mess of a website can be found at http://bostinx.com.
Ben Corbett Smith is a Designated Linklater Voice Teacher (Shakespeare & Co. 2012). He teaches Uta Hagen's approach to acting, Kristin Linklater's vocal progression, phonetics, and accents, using Louis Colaianni's Phonetic Pillows. His professional vocal coaching credits include Shakespeare Dallas, City Rep, the William Inge Theatre Festival, Nashville Shakespeare Festival, Oklahoma Shakespeare in the Park, Barter Theatre, Burning Coal Theatre Company, Bare Theatre, and Shakespeare Santa Cruz. Ben's professional acting credits include two-and-a-half years as resident actor at Barter Theatre, additional roles at the William Inge Theatre Festival, City Rep, Blowing Rock Stage Co., Burning Coal Theatre Co., Light Opera Oklahoma, Shakespeare & Co., North Carolina Shakespeare Festival, Three Rivers Shakespeare Festival, and Shakespeare Festival of Dallas. He has served as both an actor and voice teacher at the Last Frontier Theatre Conference. He is a proud member of Actor's Equity, and an Associate Editor for Oklahoma for the International Dialects of English Archive. He has launched his own voice practice, BenCorbettVoice.com, and welcomes private clients who wish to explore the possibility and power of their speaking voices. Ben Corbett recently joined the William Inge Center for the Arts at Independence Community College. Ben has had a very active career in professional theater in a variety of roles, as actor, faculty member and director. He joins ICC having previously taught Voice and Acting at OCU. H has previous experience working for the Inge Center as an actor, director and vocal coach. Ben played the sole character in Inge's one-act The Love Death for the premiere production of the play as part of Inge: A Complex Evening for the 2009 Inge Festival. He has directed scenes from Come Back, Little Sheba, Picnic, and Natural Affection as part of Scenes at the Inge House Scenes for several past Inge Festivals.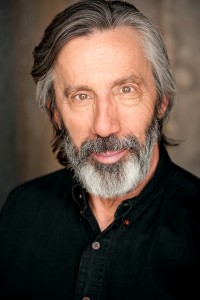 Frank Collison is thrilled to return to the Conference with his wife, Laura Gardner, for their tenth year. For the first time in eight years he performed on his home stage, Pacific Resident Theatre in Venice, California, in The Dock Brief by John Mortimer. Frank continues as a series regular on Mr. Pickles, an animated show airing on Adult Swim. He also continues with BookPALS, a program run by the SAG Foundation. On screen audiences saw Frank in Grandma with Lily Tomlin and in Pee-Wee's Big Holiday on Netflix. This year he filmed roles in three independent features and will be seen on the new Twin Peaks airing on Showtime in 2017 He is also developing Long Riders, a social media program designed to raise awareness about hepatitis C. When the program launches Frank and two friends will be riding the entire 2,650 miles of the Pacific Crest Trail on horseback. Check it out at www.longriders.org. Frank first appeared on stage as a baby in a summer tent theatre, trained at the American Conservatory Theatre in San Francisco, earned his BA in theatre at San Francisco State University where he performed street theatre and helped establish Pinecrest Theatre in the Sierra Nevada. He then went on to earn an MFA in acting at UC San Diego. Appearing in over 150 stage productions, Frank has worked Off-Broadway, with the New Jersey Shakespeare Festival, Chamber Repertory Theatre in Boston, Denver Center Theatre Company and Pacific Conservatory of the Performing Arts. In Los Angeles, Frank has acted in productions at the Bilingual Foundation of the Arts, Ensemble Studio Theatre, Los Angeles Theatre Company, The Rogue Machine and Pacific Resident Theatre where he is a founding member. The LA Weekly honored his performance as Mr. Peachum in PRT's The Beggars' Opera as best supporting actor. Frank's film work includes Hitchcock, Radio Free Albemuth, The Happening, The Village, The Whole Ten Yards, Hope Springs, Hidalgo, Suspect Zero, O Brother, Where Art Thou?, The Majestic, Mobsters, The Last Boy Scout, Buddy, Alien Nation, Diggstown, The Blob, My Summer Story and David Lynch's Wild at Heart which won the Golden Palm Award at Cannes. Frank is best known to television audiences as Horace Bing, the bumbling telegraph operator on CBS's Dr. Quinn, Medicine Woman. His extensive television appearances include guest-starring roles on Silicon Valley, Backstrom, Monk, Stargate Atlantis, HBO's Carnivale and Luck, Seventh Heaven, NYPD Blue, Star Trek, the Next Generation, and Hill Street Blues. He just wrapped filming on The Hero with Sam Elliott. Contact Frank at www.frankcollison.com
Kia Corthron's first novel, The Castle Cross the Magnet Carter, was released by Seven Stories Press in January. She was a contributing writer to Anne Bogart/SITI Company's Steel Hammer, which had its NY premiere at the Brooklyn Academy of Music in December. For her body of work for the stage she was honored with the Otto Award in May; in 2014 she was awarded the Windham Campbell Prize for Drama, the USArtists Jane Addams Fellowship, and the Simon Great Plains Playwright Award (Honored Playwright); and in 2012 she received the League of Professional Theatre Women's Lee Reynolds Award. Her plays have been produced by Playwrights Horizons, Ensemble Studio Theatre (Marathon), Actors Theatre of Louisville (Humana), New York Theatre Workshop, Minneapolis' Children's Theatre, Mark Taper Forum, Alabama Shakespeare Festival, London's Royal Court Theatre, Yale Repertory Theatre, Huntington Theatre, Atlantic Theater Company, New York Stage and Film, Baltimore's Center Stage, London's Donmar Warehouse, Goodman Theatre, Manhattan Theatre Club, Hartford Stage, and elsewhere. Other awards/fellowships: Bogliasco Foundation residency (Italy), Hawthornden Castle residency (Scotland), Rockefeller Foundation's Bellagio Creative Arts Residency (Italy), Dora Maar Residency (France), MacDowell Colony, Siena Arts Institute Visiting Artist (Italy), Playwrights Center's McKnight National Residency, The Hermitage Artist Retreat, Masterwork Productions Award, VCCA Wachtmeister Award, Columbia College/Goodman Theatre Fellowship, Barbara Barondess MacLean Foundation Award, AT&T On Stage Award, Daryl Roth Creative Spirit Award, Mark Taper Forum's Fadiman Award, National Endowment for the Arts/TCG, Kennedy Center Fund for New American Plays, New Professional Theatre Playwriting Award, Callaway Award, and in television a Writers Guild Outstanding Drama Series Award and Edgar Award for The Wire. She serves on the Council of the Dramatists Guild, is a New Dramatists alumnus, and is a member of the Authors Guild.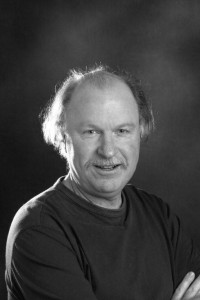 Timothy Daly is one of Australia's most internationally-produced playwrights, with a string of national and international productions to his credit. Actors such as Academy-Award winners Cate Blanchett and Geoffrey Rush have appeared in his plays. His play Derrida In Love was written expressly for the 2011 & 2013 Academy Award nominee, Jacki Weaver, which she performed in a sold-out production in Sydney. His play Kafka Dances has won over a dozen national and international awards since its première, and is the most internationally-performed Australian play of all time. Its most recent production was in February-March 2015 at Theatre Grybowski in Warsaw, Poland. Timothy Daly's play Richard III (ou presque) premiered at the 2011 Festival of Avignon, followed by a season in Paris in October to November, 2012. His play The Man in the Attic was awarded Australia's most prestigious award for a new play, the Patrick White Playwrights' Award. It received a Paris season in Feb, 2012, and was performed in a sold-out season at the 2013 Festival of Avignon, the third of Timothy Daly's plays to be performed at France's most prestigious theatre festival. The production was invited back to the 2015 Avignon Festival, and made its Italian premiere in December, 2015.   Timothy Daly is the 2013 recipient of a Paris Studio Residency Award by the Australia Council for the Arts. He advises on over 100 scripts and productions a year. Timothy Daly is represented by Victoria Wisdom and her Los Angeles-based management and production company.
Laura Gardner is delighted to return for her tenth Conference with her husband, Frank Collison. She was nominated for Best Supporting Actress by the LA Weekly for her performance in Fighting Words, which opened at the Celtic Arts Center in Los Angeles and then transferred to the Millennium Center in Wales. She was also nominated for an ADA Best Actress for Idle Wheels at The Road Theatre, by Alaska writer/actor James Morrison. Laura appeared on Broadway in Smile. Her Off-Broadway credits include The Cocktail Hour with Nancy Marchand and Bruce Davison, Other People's Money, and Welded, directed by Jose Quintero. She toured nationally with Showboat, Doonesbury, Oliver, and My Fair Lady. Her extensive regional credits include the Arena Stage, Huntington Theatre, Cleveland Playhouse, McCarter Theatre, and the North Carolina Shakespeare Festival. LA credits include The Road Theatre, The Rogue Machine, Pasadena Playhouse, Will Geer Botanicum, Westwood Playhouse, Greenway Court, Tiffany Theatre, Fountain Theatre, Deaf West, Road Theatre Company and Sacred Fools. Some of her TV and film credits include Fresh Off the Boat, Secrets and Lies, Criminal Minds, Castle, Law and Order LA, Torchwood, The Forgotten, Crash, ER, Close to Home, Scandal, and The West Wing. You may have seen Laura and Frank recurring on the NBC hit My Name is Earl. Laura also shot the pilot Shredd, as Jason Lee's rather wacky mother. Laura trained at Boston University, Rutgers, and HB Studio, where she studied with Uta Hagen, Carol Rosenfeld, and Ken McMillan. She has been on the faculty of The Howard Fine Acting Studio, known as one of the best professional acting schools in LA, for over 18 years and is now teaching at the Howard Fine Acting Studio in Melbourne, Australia. "Whilst" in Australia she shot 2 episodes of the wacky webisode Chris and Josh as Mum. She is a frequent guest teacher in New Mexico. Laura resides in Los Angeles with Frank and their two large puppies. www.lauragardner.org
Valerie Hager is an award-winning solo show writer/performer, movement artist, and actress. Her most celebrated solo show Naked In Alaska: The Behind The Scenes True Story Of Stripping in The Last Frontier has performed over 60 times in 3 different countries to over 4,000 audiences members. Naked In Alaska won the Best Solo Show Award in FringeNYC, Audience Favorite Award in Chicago Fringe as well as Pick of The Fringe in a sold out 2014 International Edinburgh Fringe Festival 27 show run. Naked In Alaska has also been produced in Rome, Italy, Santa Fe, New Mexico, and New England. Naked In Alaska has received Time Out New York's four-star Critic's Pick, Best of OOB, and Top NSFW Weekend Pick, among many other four and five-star reviews, profiles, and interviews internationally. Valerie continues to write and perform stories based on her life throughout NYC. She also performs in film and in theatre including Warner Brothers' The Invention of Lying with Ricky Gervais, Comedy Central's Mind of Mencia, Discovery Channel's Guilty or Innocent, and the award-winning short film The Harshest Place. Her theatrical performances include Dracula at Symphony Space, The Ensemble Workshop at LAByrinth Theater, Meet the Lady at 92Y, and many others. Valerie began performing as a child alongside her father, mime artist Jerry Hager, as his silent sidekick Punky the Clown. Her earliest training came from her father in the form of mime, movement, and the art of physical storytelling. Later, she continued to train in mime and movement under Rick Wamer at The School for Mime at Kenyon College and Lorin Salm at Mime Theatre Studio. Aside from performing Valerie teaches SOLOfire: A Writing & Movement Workshop for Personal Transformation—helping others take a deeper dive into their own past using writing prompts, movement, and meditation. Most recently, SOLOfire was invited to The Kennedy Center American College Theatre Festival. SOLOfire has been awarded numerous NYC grants and has been taught in New Mexico, New York, Connecticut, and New England. You can find out more about Valerie at www.valeriehager.com.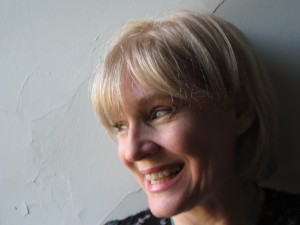 Arlene Hutton is best known as the author of The Nibroc Trilogy, which includes Last Train to Nibroc (New York Drama League Best Play nomination), See Rock City (In the Spirit of America Award) and Gulf View Drive (LA Weekly and Ovation Award nominations). Regional credits include B Street, Chester, Cincinnati Playhouse in the Park, Echo, Florida Studio Theatre, Kitchen, and Rubicon. Her plays have been presented at the Edinburgh Festival Fringe, Off- and Off-Off-Broadway and at theatres across the US, in London and throughout the world. Works include I Dream Before I Take the Stand, Letters to Sala, The Three Sisters Brontë and As It Is In Heaven. Her play for young audiences, Happy Worst Day Ever, winner of the 2010 Macy's New Play Prize, was commissioned by Cincinnati Playhouse in the Park. An alumna of New Dramatists, Hutton is a member of Ensemble Studio Theatre and Dramatists Guild, eight-time Actors Theatre of Louisville 10-Minute Play Contest finalist, three-time winner of the Samuel French Short Play Festival, finalist for the Francesca Primus Prize and recipient of the Lippman and Calloway Awards. Residencies include the Australian National Playwrights Conference, New Harmony Project, Blue Mountain Center, MacDowell Colony, William Inge Center and Yaddo. Hutton is currently working on a commission from the Sloan Foundation and was named the 2015 Playwriting Fellow by the South Carolina Arts Commission. She teaches playwriting at The Barrow Group in NYC. Her scripts are published by Dramatists Play Service, Samuel French, Dramatic Publishing and Playscripts, and appear in numerous anthologies. She was most recently represented at the Edinburgh Fringe with Kissed the Girls and Made Them Cry and in NYC with Letters to Sala. Last year Last Train To Nibroc received its Chicago premiere with the Haven Company at Theatre Wit, directed by Jason Gerace, whom Hutton met at the Last Frontier Theatre Conference.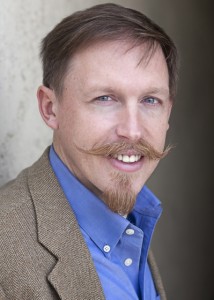 Arthur M. Jolly and his ridiculous mustache are back at the Conference for a fifth straight year – although this is his first as a featured artist. Productions just in the last year of plays from previous conferences include A Gulag Mouse (LFTC 2012 evening performance) at Sacred Fools Theatre in Los Angeles, A Very Modern Marriage (Play Lab reading 2014) at the Los Angeles Fringe Festival and Trash (Play Lab reading 2013) at the Rosemary Branch Theatre in London. Jolly has penned over 50 produced plays, published ones include A Gulag Mouse, Trash, Past Curfew, Long Joan Silver, The Christmas Princess, The Four Senses of Love, Bath Time is Fun Time, How Blue is My Crocodile, Moby (No Last Name Given), Snakes in a Lunchbox, What the Well Dressed Girl is Wearing, The Bricklayer and the short play collections Guilty Moments and Thin Lines. He is a two time Joining Sword and Pen winner and a finalist for the Woodward/Newman Drama Award. Jolly is a member of the WGA, The Alliance of Los Angeles Playwrights, and The Dramatists Guild. As a screenwriter, Jolly was recognized by the Academy of Motion Picture Arts and Sciences with a Nicholl Fellowship in Screenwriting for his feature comedy The Free Republic of Bobistan, about an oil rig worker who declares his rig to be an independent country to save a Cuban refugee. The Hero, a feature comedy about a traffic cop flung into the middle of a futuristic war, won the Kay Snow Award in Screenwriting, and has been optioned. Produced works include the feature Under the Same Sky (story by Tony Kamrany, screenplay by Arthur M. Jolly and Arthur McClen) about a young Afghani-American rescuing his 8 year old niece from a forced marriage. Jolly is repped by The Brant Rose Agency, more at www.arthurjolly.com.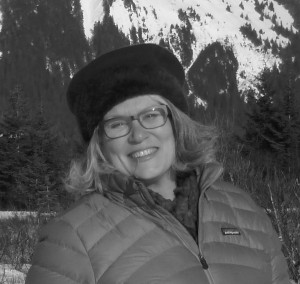 Barclay Kopchak ferries over from the off-road fishing community of Cordova for an annual infusion of inventive energy and to provide that Alaskan demographic of the graying fish wife's dramatic perspective. She is president of the local theater group Stage of the Tide and is an active arts advocate. In recent years that has entailed a lot of meetings, video promos, public testimony, fundraising, and stage property logistics to complete Cordova's new civic center with a dedicated theater space. The North Star Theatre is now a reality (!) and Barclay is directing an inaugural production of Our Town this spring. She has appeared as Queen Agravain (Once Upon a Mattress), Teddy Roosevelt (Simply Bully!), and Hazel (Radio Gals), among other roles. This Conference has inspired her to produce new works including Arlene Hutton's As It Is in Heaven (producer, Hannah) and Kieran Lynn's Incident at the Border (producer, director). She is retired from 32 years teaching for Prince William Sound College and now fills her life with community arts volunteer work, travel (Amman, Bilbao, Corsica, Denali, Egypt…), grandparenting, and the occasional tap dancing moose.
Jayme McGhan's plays have been produced and developed across the country at such theatres as Irish Repertory Theatre, The Kennedy Center, Washington Shakespeare Company, Stage Left Theatre, Chicago Dramatists, Mortar Theatre, Cleveland Public Theatre, Hot City Theatre, Yellow Tree Theatre, Cockroach Theatre, Nevada Conservatory Theatre, New Light Theater Project, Wordsmyth Theatre, CBETC, Firehouse Theatre, Acacia Theatre, Forestburgh Playhouse, and universities across the country. He is a Resident Playwright at Chicago Dramatists and an Associate Artist at Stage Left Theatre. He is the author of twenty full-length plays including The Fisherman, Mother Bear, Red Rock, Autonomy, Hope the Hippo, The Methuselah Tree, Jest, The Sweet Stuff, and Damn the River Deep. Jayme currently serves as the Director of the School of Stage and Screen at Western Carolina University in North Carolina where he teaches Playwriting and Screenwriting and oversees the Theatre, Musical Theatre, Film, Television, and Dance programs. He has also served as the Artistic Director of the highly innovative Theatre Program at Concordia University, Chicago, as a professor of theatre at Ridgewater College in MN, and as the Regional Representative of the Dramatists Guild to the Twin Cities. He holds an MFA in Playwriting from the University of Nevada, Las Vegas. Jayme lives on top of a mountain just outside of Great Smoky Mountain national park with his wife and son. Many thanks to Dawson for the opportunity to teach, learn, and share.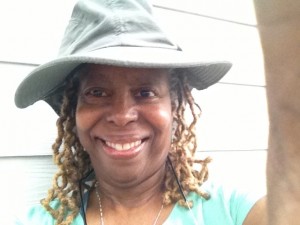 Cassandra Medley's most recently produced plays include: American Slavery Project, 2012-13, NYC; Cell, Molelo Theater-San Diego, California; Cell, Ensemble Studio Theatre Marathon 2011; Daughter, Ensemble Studio Theatre Marathon 2009;  Noon Day Sun, August, 2008, Diverse City Theatre Company—Theatre Row, New York City; and Relativity, a commission from the Alfred P. Sloan Foundation, Ensemble Studio Theatre, 2004. Relativity, produced by; Kuntu Rep. of Pittsburg, Southern Rep. of New Orleans, 2007, the Ensemble Studio Theatre, May, 2006, the St. Louis Black Repertory Theatre –February, 2006, and the Magic Theatre in San Francisco in June, 2004. Cell is pending publication in the anthology: Outstanding One-Act Plays—2012, Dramatists Play Service. Daughter published by Broadway Play Publishing, 2012. Relativity won the 2006 Audelco "August Wilson Playwriting" Award and was featured on Science Friday, National Public Radio, and published by Broadway Play Publishing. Relativity was featured in online radio broadcast of the play, Los Angeles Repertory Theatre –February, 2008. Noon Day Sun was nominated for the 2008 "August Wilson Playwriting" Award. Noon Day Sun is published by Broadway Play Publishing, Marathon 2004-06, is also published by Broadway Play Publishing. Ms. Medley has also the received the 2004 "Going to the River Writers" Life Achievement Award, 2002 Ensemble Studio Theatre 25th Anniversary Award for Theatre Excellence, the 2001- Theatrefest Regional Playwriting Award for Best Play, the 1995 New Professional Theatre Award, and the 1995 Marilyn Simpson Award.She was a 1989 finalist for the Susan Smith Blackburn Award in Playwriting, and won the 1990 National Endowment for the Arts Playwright Award. She was 1986 recipient of the New York Foundation for the Arts Grant and a New York State Council on the Arts Grant for 1987. She teaches playwriting at Sarah Lawrence College, has taught at New York University, and has also served as guest artist at Columbia University, the University of Iowa Playwrights Workshop and Seattle University. Cassandra worked as a staff writer for ABC Television: One Life to Live – 1995-97. She is a playwright member of the Ensemble Studio Theatre, and New River Dramatists, and the Dramatists Guild
Shane Mitchell is the founding Artistic Director of TBA Theatre in Anchorage, and is among Alaska's most prolific actors, playwrights, and directors. After earning his Master's Degree in Theater Communication from Wichita State University, he immediately went to work at Wichita Summer Rep, and since that time has worked for many theater companies across the nation. He is the author of over 50 plays that are frequently produced all over the world. His published works include Jolly Roger, King of the Pirates, The Enchanted Pajamas, and Half a King Is Better Than None, all intended for young audiences. His commissioned works include The Courtship of Zach and Ada for the Alaska Humanities Forum and Cyrano's Theater, Omega for the International Polar Year, the five play Understanding Cycle for The Alaska Native Tribal Health Consortium, as well as works for The Anchorage Ballet, The Anchorage Symphony, Anchorage Community Theater, The Anchorage School District, and several others. The Death or Edgar Allan Poe is perennially produced at the Poe museum in Richmond Virginia. His play The Resurrection Of Humpty Dumpty was a part of the Samuel French Short Play Festival, and four of his plays have been performed at the Edinburgh Festival Fringe. In 2000, he was selected as an American representative to the Olympic Arts Festival, in celebration of the games in Sydney, Australia, where his collaborative production was named Best of The Festival. Proud of his Celtic heritage, his plays are often set in or reflect the culture of Scotland and Ireland and his original work The Daemon of Darby Castle resides as part of the collection at Leap Castle in Coolderry Ireland. He has been honored with two Patricia Neil Acting Awards, the Jerry Harper Service Award, The UAA Alumnus of Distinction Award, and was named by the readers of the Anchorage Press as Anchorage's Best Actor in 2015. Shane is a member of the Dramatists Guild of America.
Lucy Peckham is an Anchorage-based sound designer, sound engineer, composer, and field recordist.  In Alaska, she has designed shows for Perseverance Theatre, TBA Theatre, TossPot Productions, Cyrano's, and Anchorage Community Theatre. Recent design/composition work includes Othello, In the Next Room or the Vibrator Play, A Christmas Carol and Annapurna for Perseverance, A Midsummer Night's Dream for TBA Theatre, and A Lesson from Aloes for Thalia's Umbrella. Live mixing projects include Sweeney Todd and A Christmas Carol for Perseverance Theatre, Fiddler on the Roof and The Sound of Music for TBA Theatre. She has been a resident sound designer for Seattle Shakespeare Company, Intiman Theatre, and The Old Globe Theatre. Lucy has been chief sound engineer of the Anchorage Folk Festival since 1996, of the Alaska Folk Festival since 2011, and of Spenard Jazz Festival since 2009. She is on the sound engineering team for four music festivals in Port Townsend, Washington: Voice Works, The Festival of American Fiddle Tunes, Jazz Port Townsend, and the Port Townsend Festival of Acoustic Blues. She even occasionally finds time to play her cello, viola da gamba, hurdy gurdy, recorders, and crumhorns. One of her proudest accomplishments was composing, arranging, and performing onstage as Muse to Bostin Christopher's Poet in last year's Perseverance production of An Iliad. Lucy holds Bachelor's degrees in Theatre and Music from Whitman College, and received an Los Angeles Critics Circle Dramalogue Award for Sound Design. She is a proud professional member of the Theatrical Sound Designers and Composers Association. Next fall, Lucy will be live-mixing an opera in an outdoor courtyard in a World Heritage site in Kathmandu, Nepal. With recordist/editor Michael Sakarias, Lucy creates and sells custom sound effects through the online marketplace Sounddogs. More information can be found at her website: www.both-ears.com
Teresa Pond is the Producing Artistic Director of Cyrano's Theatre Company in Anchorage. Born and raised in the Anchorage theater (her first show was at Grant Hall Theatre when she was 10 weeks old), Teresa has performed, directed, and produced theatre of all styles and sensibilities in Anchorage throughout her career. After her BFA in Communications at Chapman University, she served Executive Director of Anchorage Community Theatre in the 1990s for several years. After receiving her MFA in Directing from UC-Irvine, she moved to New York City where she has directed professionally Off-Broadway, across the country regionally, and internationally. She has worked with companies such as Women's Project Theatre (Off-Broadway), New York Classical Theatre, Vital Theatre Company, NewShow theatre development, NY Fringe Festival, and numerous theaters regionally over the past 15 years. Recently she served as Producing Artistic Director of a professional summer theatre in Pennsylvania (Millbrook Playhouse). She has served on arts councils, development groups, and other committee associations; in Anchorage, she has collaborated on and off the stage with organizations such as Perseverance Theatre, ACT, ATY, Alaska Native Heritage Center, Alaska Dance Theatre, UAA Department of Theatre, and Out North Theatre, among others. Her New York production of Pinkalicious is in an extended run (8+ years) with national tours; and an international performance run in Toronto, Canada. Other NYC credits include Richard III (New York Classical Theatre, Off-Broadway), Much Ado About Nothing & NY Fringe award-winner Half Life. Regional credits include Caroline or Change (Cyrano's Theatre), Macbeth (L.A. Times review), The Clean House and Nickel and Dimed (Western Stage Theatre, CA), The Foreigner, The Man Who Came To Dinner; Suor Angelica and Pagliacci (Anchorage Opera), Barber of Seville, and Amahl and the Night Visitors. She recently directed Flowers for Algernon at Grant Hall Theatre and Spirit: 7th Fire of AK at the Performing Arts Center; and soon you can see her production of Every Christmas Story Ever Told… on Cyrano's stage through December 22. Teresa is a proud member of Stage Directors and Choreographers Society (SDC).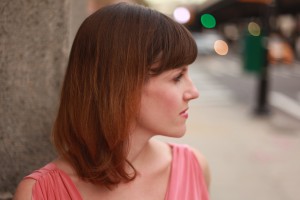 Lia Romeo was a four-time Play Lab participant at the Last Frontier Theatre Conference, and is thrilled to be returning as a featured artist. Her plays have been produced at 59E59, Project Y Theatre Company, Unicorn Theatre, HotCity Theatre, Stillwater Theatre, Renegade Theatre Experiment, Forward Flux Productions, New Origins Theatre Company, Jersey City Theater Center, and Xpressions Performing Arts Network, among others, and have been developed at the Lark Theatre, the Kennedy Center, Abingdon Theatre, Writers Theatre of New Jersey, Orlando Shakes, New Jersey Repertory Theatre, Kitchen Dog Theatre, and elsewhere. She has been nominated for the American Theatre Critics' Association's Steinberg Award for best new play, the L. Arnold Weissberger Award, and the Susan Smith Blackburn Prize. She has been a finalist for the O'Neill and the Heideman Award. She was the National New Play Network Emerging Playwright-in-Residence at Writers Theatre of New Jersey, and she is currently a member of the Project Y Playwrights Group, the Athena Theatre Playwrights Group, and the BMI Librettists Workshop. She is the literary manager at Project Y Theatre Company, a company in New York City dedicated to new work, and the founder of the Project Y Playwrights Group, a selective workshop made up of some of New York's most exciting emerging and mid-career playwrights. She earned her BA from Princeton University and her MFA in Playwriting from Rutgers. She is also the author of a novel, Dating the Devil (BelleBooks), and a humor book, 11,002 Things to Be Miserable About (Abrams Image), which has sold over 35,000 copies worldwide.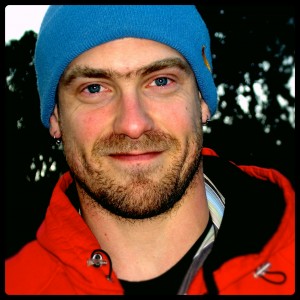 Scott Wesley Slavin is an award winning New York City-based theater producer, director, and artist coach who has directed numerous one-person shows—including FringeNYC Best Solo Show winner Naked In Alaska—as well as ensemble plays and development readings. He is the co-creator of SOLOfire Storytelling Workshops, an educational program that weaves applied theater, counseling, and storytelling together to reconnect individuals to their own marginalized and untold stories and support them in developing these into powerful writing and performance pieces. SOLOfire Workshops have been taught across the U.S. to age groups ranging from elementary school to mid-career to seniors. As an internationally certified coach, Scott draws from Buddhist mindfulness practice, design thinking, creative writing, and coaching methodologies to assist individuals expand their view of their options and capabilities, and develop courageous, grounded, and personal approaches to achieving their own goals in celebration of their own unique lives and gifts. He is a writer and curator for online theater magazine Howlround and his approach to creativity has been profiled in Unstuck, a professional development magazine. From 2013-2015 Scott was the executive director for the Off Broadway theater production and education company All For One Solo Theater. He received his Master's in Spiritual Psychology from the University of Santa Monica and his Bachelor's in English and Visual Arts from Harvard University.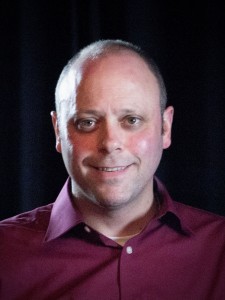 Born and raised in Anchorage, Warren Weinstein has been active in the local theater community since the early 1990s, performing in ACT's A Christmas Carol, Inherit the Wind, and Fiddler on the Roof, and in Anchorage Opera's Carmen. He took a break from theater to complete his degree in History, travel through Europe, and enjoy the Alaskan outdoors. Warren returned to the stage as a member of Scared Scriptless Improv in 2005, where he fell in love with improvised theater, specifically improvised comedy. Since then he has performed in over 300 improvised performances across Alaska, and performed improv comedy in New York, Chicago, and Los Angeles. He has trained and performed with instructors from Improv Olympic, Annoyance Theater, and Upright Citizens Brigade. He has served as the Artistic Director, Education Director, and eventually owner of Scared Scriptless, teaching both adults and youths the skills of Improv, and directing numerous improvised performances. Recently Warren has returned to scripted theater to complement his work in improv. He performed and directed in the last two Overnighters productions with TBA Theater, as well as performing in TBA's The Burning and The Wizard of Oz, and performing in Cyrano's productions of One Hundred Years of Anchorage – Week 8 and The Good Times are Killing Me. Warren is proud and honored to be reading and teaching improv at the Last Frontier Theater conference.
A Last Frontier Theatre Conference family member for over a decade, Carrie Yanagawa is pleased to return to beautiful Valdez as director of the Ten-Minute Play Slam for the third year in a row. An Anchorage-based director, scenic designer, and painter, she currently serves as the resident scenic charge artist for the Anchorage Opera and is a proud company member of Anchorage's critically-acclaimed TossPot Productions. Selected recent directing credits for new plays include Kevin Armento's Good Men Wanted (TossPot Productions); the LFTC Ten-Minute Play Slam (2014, 2015); portions of Fourplay: Four Short Plays by Alaskans (Three Wise Moose); and a multitude of fresh, one-act pieces with The Alaska Overnighters (the brainchild of beloved LFTC Coordinator and general hero figure, Dawson Moore). Selected recent scenic design credits include: The Mikado; Aklaq and Nayak (An Alaska Native adaptation of Hansel and Gretel designed to tour to young audiences in rural Alaskan villages); Mozart and Salieri; The Impresario; La cambiale di matrimonio (Anchorage Opera); Good Men Wanted; Arthur M. Jolly's A Gulag Mouse (TossPot Productions); Hedda Gabler; and Arlitia Jones' Come to Me, Leopards (Cyrano's Theatre Company). She lovingly hand-painted and distressed many, many walls that you've probably never noticed before in the feature film Big Miracle. Selected recent regional scenic painting credits include numerous productions with Juneau's Perseverance Theatre, Bermuda's Earl Cameron Theatre, and London's National Theatre. First time in Valdez? She recommends the Totem Skillet, drinking lots of water, and sleeping when you're dead.
List is subject to change. Other artists will be added, and others may drop off if schedule conflicts arise.