Featured Artist bios and headshots will be added to this page as they are confirmed for 2020.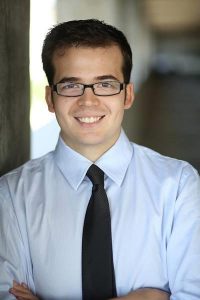 Play Lab Coordinator Ryan Buen is an Anchorage-based actor, director, playwright, and producer. He holds a BA in Theatre from the University of Alaska Anchorage and a Master's in Acting from the Royal Birmingham Conservatoire in England. He has worked with numerous theatre companies in Alaska, including Blue Chair Productions (of which he is the co-founder), TBA Theatre, Three Wise Moose, Cyrano's, UAA Theatre, Anchorage Opera, ACT, TossPot Productions, Out North, and PWSC. Most recently he performed the role of Ned in the critically hailed production of Bess Wohl's Small Mouth Sounds (Blue Chair). Conference audiences will be most familiar with him for his portrayals of Joseph Goebbels in Jacob Marx Rice's Leni and Joseph (TBA Theatre) and Roland in Nick Payne's Constellations (Blue Chair Productions) from past evening productions, as well as his years of service as a staff member of the Conference. He has been a reader in the Play Lab for fourteen years, performed in numerous evening performances, and has had three plays read in the Lab. Ryan has served as assistant to the Conference Coordinator for over ten years, and is in his second year as Play Lab Coordinator. Ryan is committed to continuing to give the best experience possible to all playwrights, actors, and panelists that give us the privilege of presenting and workshopping their art.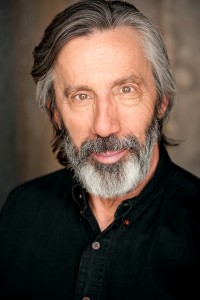 Frank Collison and his wife Laura Gardner are excited to be here for their thirteenth year and to once again teach the Monologue Workshop. Frank was born into the theatre. At four months, he appeared in the role of a baby at a tent theatre in Granville, Ohio. His mother directed him in his first non-crying role, the boy in William Saroyan's My Hearts in the Highlands. His father, John Collison, was an actor and playwright. Frank briefly flirted with the idea of becoming an archaeologist because he liked to dig up things but after seeing his father in The Diary of Anne Frank, he decided he wanted to be an actor. He earned his BA in theatre at San Francisco State University where he performed street theatre and helped establish Pinecrest Theatre in the Sierra Nevada. He trained at the American Conservatory Theatre and then went on to earn an MFA in acting at UC San Diego. Appearing in over 150 stage productions, Frank has worked Off-Broadway, with the New Jersey Shakespeare Festival, Denver Center Theatre Company and Pacific Conservatory of the Performing Arts. He once toured 39,000 miles in nine months with Chamber Repertory Theatre of Boston. In Los Angeles, Frank has acted in productions at the Bilingual Foundation of the Arts, Ensemble Studio Theatre, Los Angeles Theatre Company, Rogue Machine, The Road Theatre Company and Pacific Resident Theatre where he is a founding member. The LA Weekly honored his performance as Mr. Peachum in PRT's The Beggars' Opera as best supporting actor. Frank funds his theatre habit by working in film, television, and voice-over. Most recently, Frank guest starred as a forensic pathologist on Proven Innocent. He is sometimes approached by people on the street who ask, "What have I seen you in?" It's usually O Brother, Where Art Thou?, Twin Peaks or Dr. Quinn, Medicine Woman. Contact Frank at www.frankcollison.com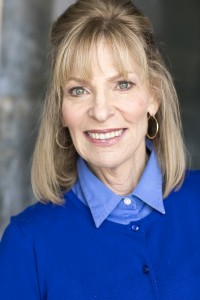 Laura Gardner is delighted to return for her thirteenth year as a Featured Artist. She was nominated for Best Supporting Actress by the LA Weekly for her performance in Fighting Words, which opened at the Celtic Arts Center in Los Angeles and then transferred to the Millennium Center in Wales. She was also nominated for an ADA Best Actress for Idle Wheels at The Road Theatre, by Alaska writer/actor James Morrison. Laura appeared on Broadway in Smile. Her Off-Broadway credits include The Cocktail Hour with Nancy Marchand and Bruce Davison, Other People's Money, and Welded, directed by Jose Quintero. She toured nationally with Showboat, Doonesbury, Oliver, and May Fair Lady. Her extensive regional credits include the Arena Stage, Huntington Theatre, Cleveland Playhouse, McCarter Theatre, and the North Carolina Shakespeare Festival. LA credits include The Road Theatre, The Rogue Machine, Pasadena Playhouse, Will Geer Botanicum, Westwood Playhouse, Greenway Court, Tiffany Theatre, Fountain Theatre, Deaf West, Road and Sacred Fools. Some of her TV and film credits include Seal Team, Animal Kingdom, The Romanoffs, Doubt, Outcast, Scandal, Fresh Off the Boat, Secrets and Lies, Criminal Minds, Castle, Law and Order LA, Torchwood, The Forgotten, Crash, ER, Close to Home, and The West Wing. You may have seen Laura and Frank recurring on the NBC hit My Name is Earl. Laura also shot the pilot Shredd, as Jason Lee's rather wacky mother. Laura trained at Boston University, Rutgers, and HB Studio, where she studied with Uta Hagen, Carol Rosenfeld, and Ken McMillan. She is on the faculty of The Howard Fine Acting Studio, known as one of the best professional acting schools in LA, and in Australia, and teaches her 'Authenticity Workshop' across the country and abroad. www.lauragardner.org
Rob Lecrone helped clean up the Prince William Sound following the Exxon Valdez oil spill and once enjoyed bear stew made from the bear that almost ate him. Lecrone, originally from Anchorage, is a Los Angeles based actor, teacher, and perpetual student who is excited to be returning to Valdez for his tenth conference. He has been immersed for the past two years in a 3-year Master of Fine Arts program in Acting in Television, Film, and Theatre at Cal State LA where he has trained in Fitzmaurice Voicework, the new Barrantes system of Extended Vocal Range, Lecoq, countertechnique, unarmed and knife fighting, and Mary Overlie's Viewpoints, among other things. For his culminating project next year, Rob has championed Cal State LA to include Bloodless by Conference playwright Nicholas Walker Herbert in its official season, with Rob playing the role of Saul. Rob has previously trained in LA at the Howard Fine Acting Studio and the Upright Citizens Brigade, and he took Hagen Teacher Training at HB Studios in New York. Rob is a member of Sacred Fools Theatre Company where he still occasionally gets to play despite being in school. He is also proud to be associated with Laughter for a Change which brings improv performances to patients and parents at Children's Hospital Los Angeles. Rob has taught in Anchorage at TBA Theatre, Anchorage Community Theatre, Midnight Sun Performing Arts, and as a substitute in the Anchorage School District. In LA, he has assisted Laura Gardner with workshops several times, including once for a segment on A&E's Born This Way, and he is a teaching assistant at Cal State LA as part of their teacher training program. This will be Lecrone's fifth year hosting the nightly Fringe and his fourth year as a coach in the Monologue Workshop. He looks forward to seeing old conference friends and making new ones.
Schatzie Schaefers is an Alaskan writer whose plays have been produced in New York City, San Francisco, St. Paul, Toledo, New Jersey, Western Connecticut University, Detroit, Ft. Lauderdale, Boca Raton, and most recently at Theatre Roulette's MadLab in Columbus, Ohio. In Alaska at Perseverance Theatre, Cyrano's, Out North, Anchorage Community Theatre, UAA, West Anchorage High School, Prince William Sound College, Last Frontier Theatre Conference and TBA Theatre. Her play Spikes received its world premiere at Cyrano's in April of 2018, and her new murder mystery, Silver Thaw, had its world premiere at Anchorage Community Theatre in September of 2017. Member of Blue Roses (NYC), Dramatists Guild of America, and Featured Artist at the Last Frontier Theatre Conference. Schatzie serves as General Manager of Cyrano's Theatre. She also graces many bars and festival stages in Alaska as the lead singer of Agents of Karma and the jazz trio Sax Drive.
Described as "a theatrical Swiss Army knife," Carrie Yanagawa is a multidisciplinary theatre artist whose direction and scenic designs have been hailed as "marvelous" by Anchorage Daily News and "no less than perfect" by F Magazine. Carrie has recently completed a year-long resident scenic design contract with Anchorage Opera for their "Through the Eyes of Women" season, which sought out and employed all-female teams of directors and designers for all productions. She has served as the resident scenic charge artist for AO for the last decade and is a proud company member of Anchorage's critically acclaimed TossPot Productions. Carrie is honored to be asked to return to Valdez as director of the Ten-Minute Play Slam. Thirty short plays and twenty-four extremely brave playwrights have taken to the Civic Center stage under her direction for the VLFTC's annual Saturday event. Other selected recent directing credits for new plays include: Kevin Armento's Good Men Wanted (TossPot Productions), portions of Schatzie Schaefers' Fourplay: Four Short Plays by Alaskans franchise (Three Wise Moose), and countless short plays for the Alaska Overnighters. Recent scenic designs seen on the VLFTC stage include: Good Men Wanted and Arthur M. Jolly's A Gulag Mouse (TossPot Productions). Recent scenic design credits for opera include: La Bohème, An American Dream, H.M.S. Pinafore, Don Pasquale, The Mikado, Mozart & Salieri, The Impresario, and La cambiale di matrimonio (AO). Selected recent regional scenic painting credits include numerous productions with Juneau's Perseverance Theatre, Bermuda's Earl Cameron Theatre, and London's National Theatre. For more information about Carrie, please visit www.carrieyanagawa.com.
To see who was with us in the past, check out our previous programs.