When: About a half-hour after the Conference's evening performance, Sunday-Thursday.
Where: Magpie's on the Fly Coffee Shop, 350 Galena Dr.
It's time for more show, you're on a theatre binge.
The sun won't go down. It's the Last Frontier Fringe.
You're in Valdez. I'm in Valdez.
She's in Valdez. He's in Valdez.
What happens in Valdez…stays in Valdez.
The Last Frontier Fringe.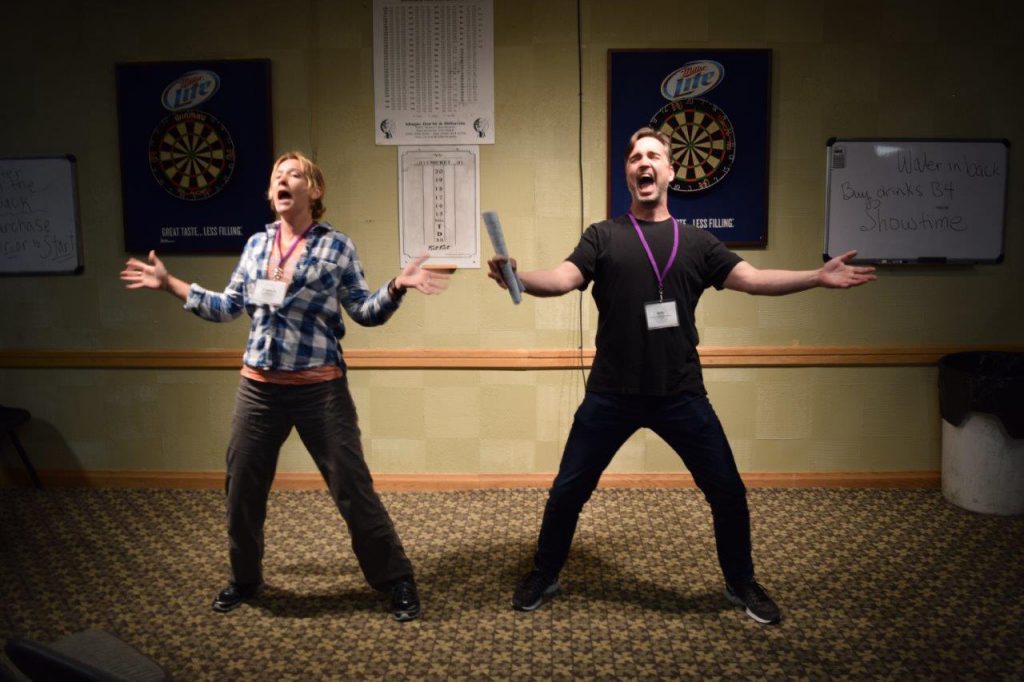 The Last Frontier Fringe with Rob and Schatzie is your late-night cooldown following another long and exciting day of theatre at the Conference. Let's have some fun at the end of the day and maybe experience a few moments of seriousness along the way.
Conference playwrights are encouraged to submit to the Fringe. The Last Frontier Fringe is seeking up to two submissions per writer, 1-10 minutes in length. We can also accept up to two additional shorter submissions from 1-3 minutes in length. Submissions can be of any genre. We will also accept proposals for other short performances (up to 5 minutes) of any sort (puppetry, mime, music, dance, standup, devised, etc). Submissions can be e-mailed as either Word or PDF attachments to ValdezFringe@gmail.com.
Are you an actor going to the Valdez Last Frontier Theatre Conference? If you are interested in reading in a Fringe piece, please email us at ValdezFringe@gmail.com.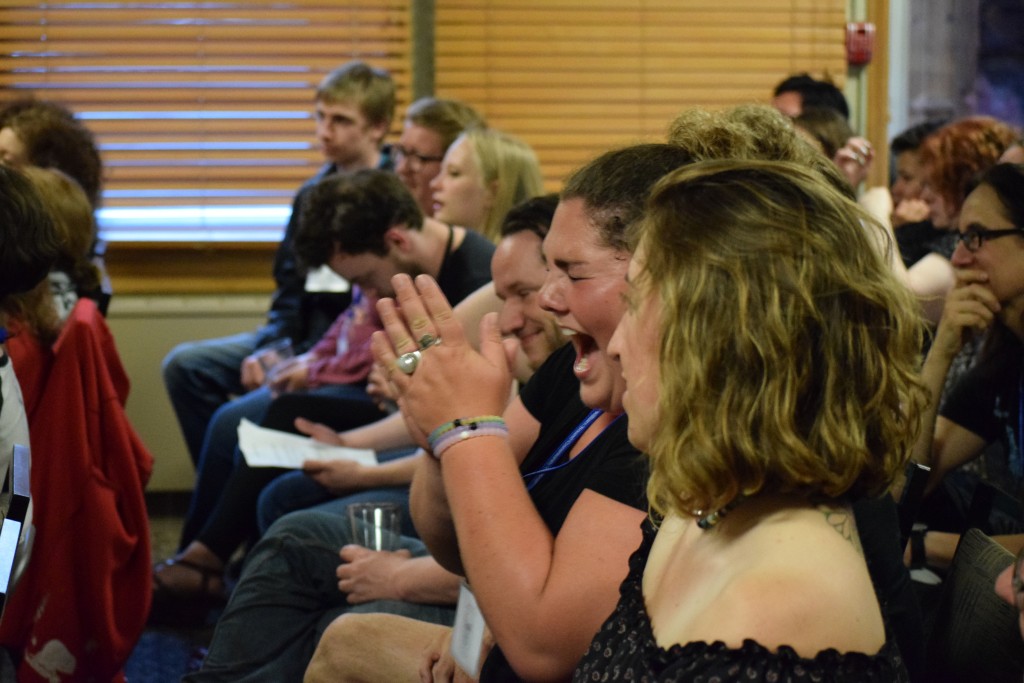 FAQ:
How do I submit?
Please email your scripts to ValdezFringe@gmail.com.
I'm an actor. How do I get involved?
If you're signed up as a conference attendee, just email us at ValdezFringe@gmail.com if you are interested in reading in the Fringe. We will be casting from interested conference actors.
What's the maximum number of 10-minute submissions I can send?
You are limited to TWO 10-minute submissions, but you can have a total of four submissions as long as at least two of them are under 3-minutes in length.
How long is each night at the Fringe? How many scripts is that?
Most nights run from 45-60 minutes in length. Unless there are pieces under 3-minutes that make the script count greater, this usually amounts to 4-5 scripts per night.
I'm a Conference attendee, but I'm not a playwright in the Play Lab. Can I still submit a piece?
While we do first ask for submissions from the playwrights whose work has been accepted into the conference's Play Lab, we certainly also accept script submissions from other attendees as well, such as actors and Featured Artists.
What's the history of the Fringe at the conference?
Here's a very basic overview. If you think any of this is wrong or incomplete, please email ValdezFringe@gmail.com.
1998 – Play Lab founder, Circle Rep's Michael Warren Powell, wanted to hear a play that hadn't gotten into the Lab. The gathering of people that night in the student commons at the college was the seed from which the Fringe grew.
 2001-2011 – Erick Hayden and Barry Levine took over coordination of the event in 2001, resulting in more regular scheduling and more support from the Conference.
 2012-2014 – Bostin Christopher and Janna Shaw coordinated the event, with Bostin as host until he left the position in 2014.
 2015-2018 – Janna Shaw and Rob Lecrone coordinated the event, with Rob as host. Janna's last year coordinating the Fringe was in 2018. In 2017, Rob wrote the Fringe theme song, which rhymes Valdez several times with itself, and invited Schatzie Schaefers to sing it with him at the beginning of each night, a tradition that continued into 2018.
 2019 – This year, Schatzie Schaefers joins Rob Lecrone in coordinating the event.
 Over the years, the Fringe has taken place in many spaces, including the Prince William Sound College, Totem Inn, Ernesto's Taqueria, the Hotel Glacier, the Fat Mermaid, and the Best Western. Regardless of location, there is rarely an empty seat at this popular event. This year, the Fringe's home is the Magpie's on the Fly Coffeeshop at 350 Galen Dr.
For more information, email ValdezFringe@gmail.com. If you've made it this far, you've probably figured this out.