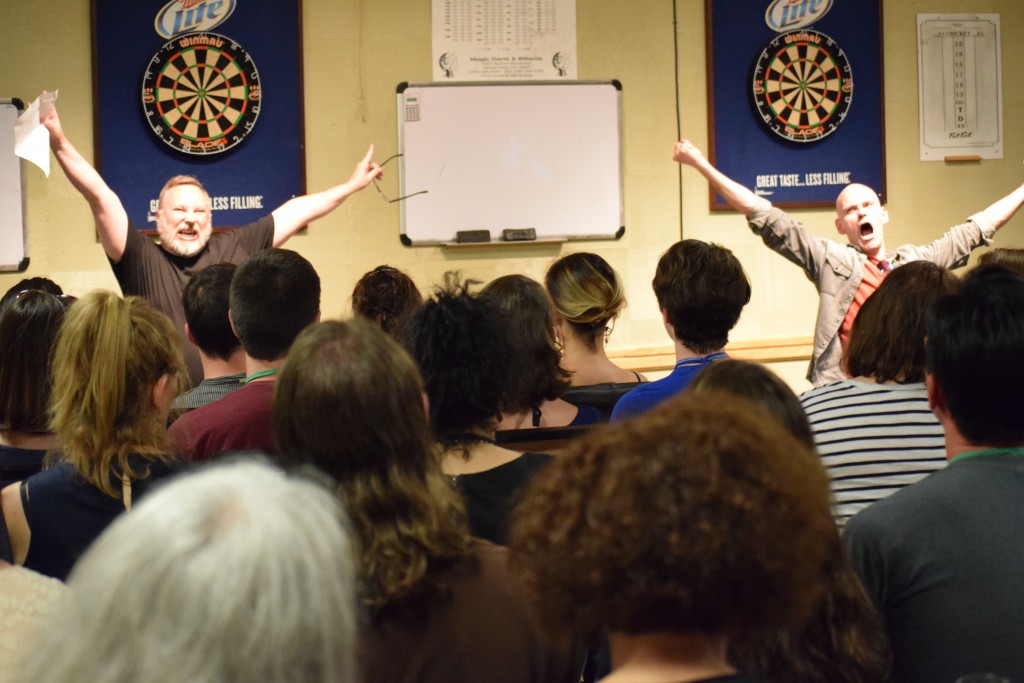 The Fringe Festival at the Last Frontier Theatre Conference features
late night readings and other performance art. Generally focused on short work, the Fringe is the last event of the night throughout the
conference week. Most nights run 45 to 60 minutes in length.
Questions can be sent to to the Fringe Coordinator at jannafringe@yahoo.com.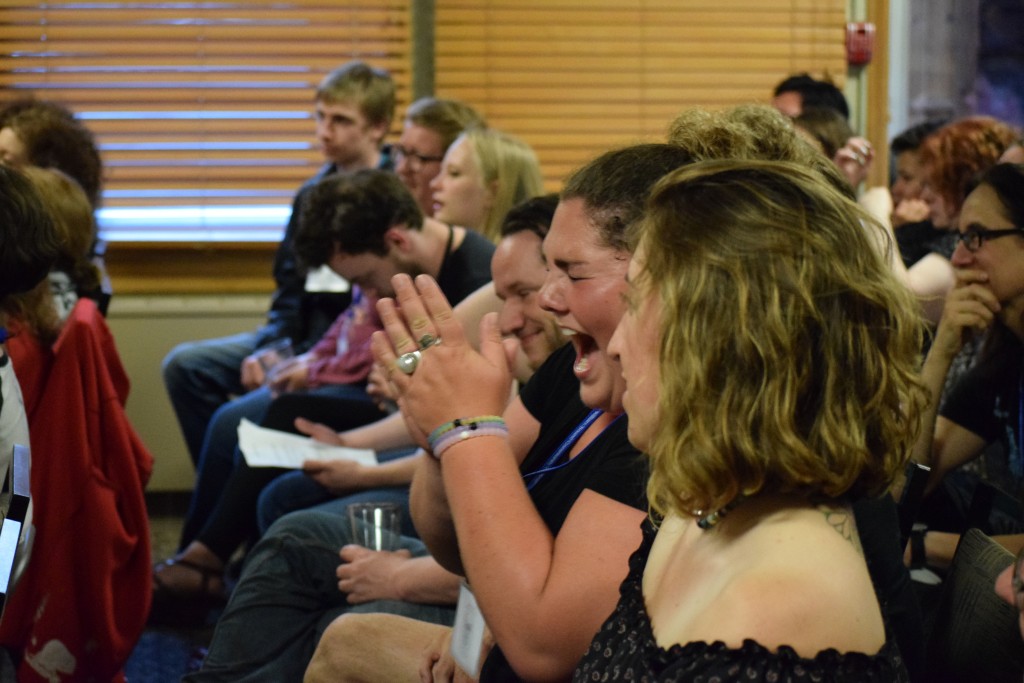 In 1998, Play Lab founder Michael Warren Powell wanted to hear a play that hadn't gotten into the Lab. The gathering of people that night in the student commons at the college was
the seed from which the Fringe grew. Erick Hayden and Barry Levine took over coordination of the event in 2001, resulting in more regular scheduling and more support from the Conference. From 2012 to 2014, Bostin Christopher and Janna Shaw coordinated the event. In 2015, Janna was joined by Rob Lecrone and the partnership of Shaw and Lecrone has been bringing you the Fringe ever since. Over the years, the Fringe has
performed in many spaces, including the Totem Inn, Ernesto's Taqueria, the Hotel Glacier, the Fat Mermaid, and the Best Western, its current home. Regardless of location, there is
rarely an empty seat at this popular event.
Fringe Team
Your Fringe team of Shaw and Lecrone are back, with Janna Shaw in charge of casting and script selection and rabble-rouser Rob Lecrone performing hosting duties and providing additional support.
For more information on the Fringe, e-mail Fringe Coordinator Janna Shaw
at jannafringe@yahoo.com.
Follow the Fringe on Twitter: @LFTC_Fringe